How to overcome doubt and fear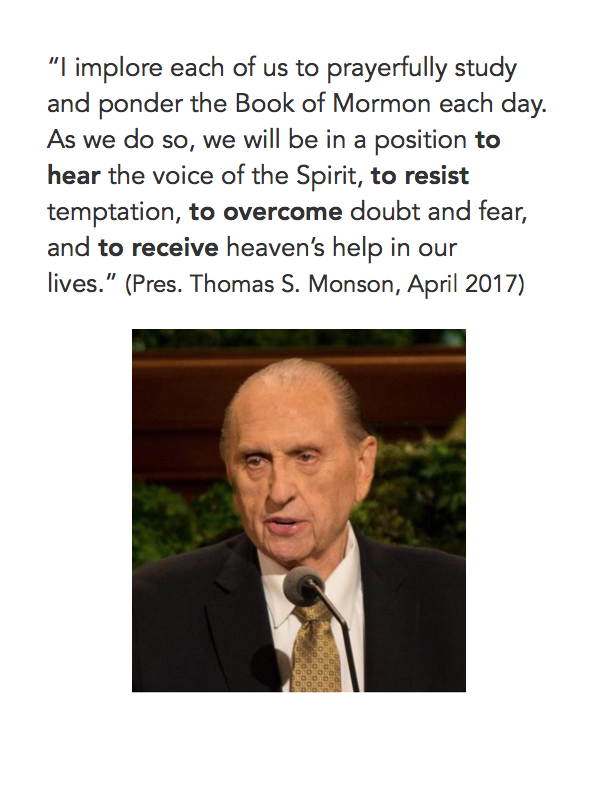 Our prophet's April 2017 general conference address is power-packed. I particularly love the promise that I can overcome doubt and fear by studying the Book of Mormon. I have renewed my commitment to not just listen to or read by to try to really "study, ponder, and apply" what I read in the Book of Mormon.
Today I typed up this quote so that I could post it on the inside door of our bathroom, where I share inspiring scriptures and quotes with my family. I thought perhaps someone else might appreciate being able to print out this quote. It's very simply made, but I hope it will help lighten another parent's load as they also try to help their family center their lives on Christ. Just click on the image or this link to go to a printable PDF!
---
---