Overcoming stuttering while piloting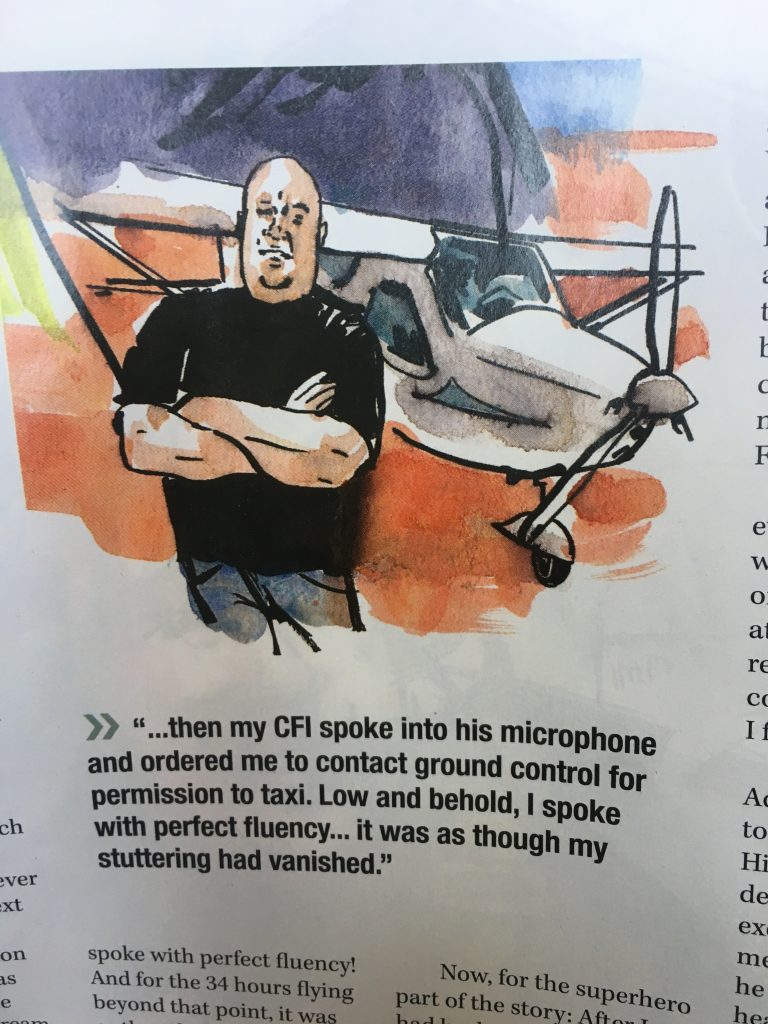 Because my husband is passionate about flying, we subscribe to Plane & Pilot magazine. I love reading some of the articles. One thing I have learned in doing so is that a majority of flying accidents are avoidable if you have sufficient training. I believe there's a great lesson applicable to nurturing families and children in this! The better educated we are and the closer we are in tune to heaven, the better we can help those around us.
This summer I read an article called "Speaking From The Heart" (June 2017). Johnathan Smith, the author of the article, relates how through his entire life he has dealt with a speech deficit, stuttering. I was dismayed to hear how others had interacted with him with regards to this condition while he was a child:
"I was sent to speech therapy for years and had multiple procedures to attempt to 'correct' my condition. Nothing worked.
"To make matters workse, kids regularly poked fun at me and put me down, and my 'mentors' continued to encourage me to go into manual labor.
"Luckily, I was storng enough not to allow anybody to put arbitrary limits on me or my big dream. And what was that dream, you ask?…It was to find a way to be a part of the world of aviation" (p.26).
After high school, people continued to discourage him from working towards his dream. Still, he didn't give up. After years he had saved enough money to attend flight school. When he began inquiring at schools, they told him he "would never be able to fly and become a pilot" (p.26). He was nearly ready to give up when he "approached the president of a flight training center in Glendale" (27). He allowed Jonathan to take the test for a Sport Pilot certificate. He passed the first time! "I couldn't believe that fter being made to feel this would never happen, that my perseverance had finally paid off. I was so excited. I wanted to learn everything about this aircraft and this field" (28).
And here comes the coolest part of the article is this: When he went for his check flight, he put on the headphones and started to talk to ground control.
"Low and behold, I spoke with perfect fluency! And for 34 hours flying beyond that point, it was as though my stuttering had vanished" (28).
He found out that "when people with a stutter speak the same material at the same time with another speaker, their fluency increases….As you probably know, when we pilots speak in to the microphone, our voice is sumltaneously fed through the headphones, a feature known as sidetone, allowing us to hear our own voice when we speak in a kind of choral effect. Who knows why it works, but it did" (28).
He passed his checkride and has gone on to become a sport flight instructor. He also offers free rides "to kids or others with disabilities and/or disorders" (28) to help give them a vision of what they can do!
To read the full article, visit planeandpilotmag.com.
---
---