Parenting: one big experiment (and a boy who can fly!)
Saw this today on the Mormon Channel. Like it. This is one thing I love about being a parent: it is an experiment. You are free to try what you think will be fun, successful, and memorable.  You get to create! Like a well-designed experiment, though, I'm grateful that there are some elements that are constants: God, for example. Without His help, my part of the parenting would probably be a disaster. Sometimes, I am so controlling, distracted, tired, blind, anxious, impetuous, overly serious, impulsive and downright selfish. I think my children would be having a really hard experience under my care if it weren't for God helping me out. A lot. So I like being a parenting "scientist" as long as I've got great back up, great research on which to base my hypotheses, and lots of inspiration to guide my best ideas. Not to mention an invaluable, indefatigable and insanely insightful research fellow (pun intended)–Lane.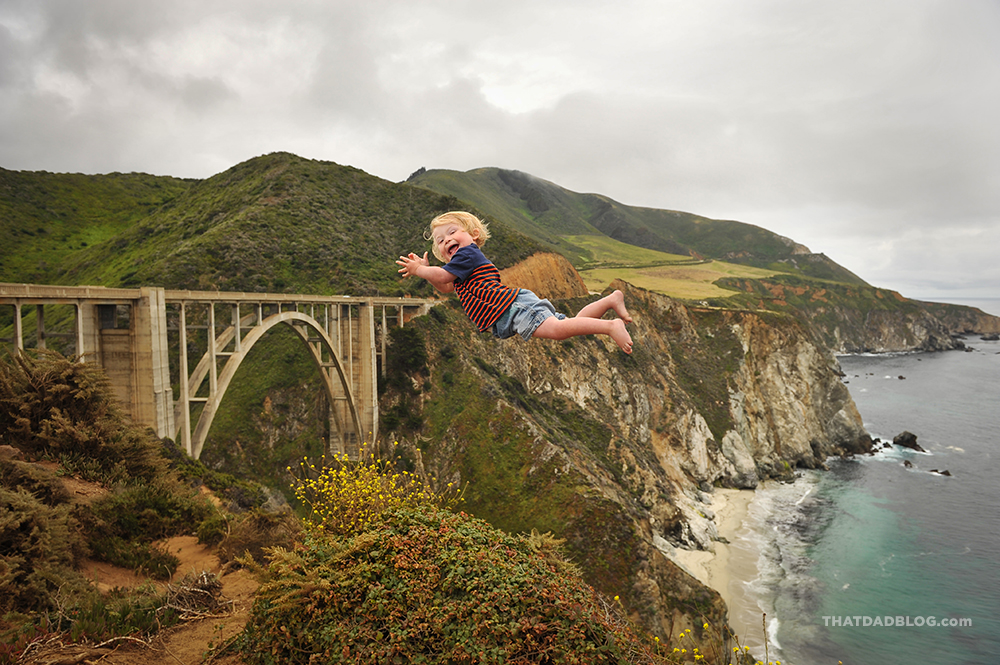 Also loved this! Saw it online in the news. This is not a boy being tossed off a cliff! It's an adorable 2 year old named Will who happens to have Down Syndrome with many gifts, whose father is a photographer/blogger and whose family has an awesome love for each other mixed with creativity and fun. This photo is taken at Big Sur. You will love his photos (including the arrival of their newborn!) on ThatDadBlog.com. I love the way they celebrate each of their amazing children!
Talk about enjoying your children! It's so great to see families having fun together! I learn from them. They make want to have more fun with my family!
---
---