Peanut butter chocolate chip cookies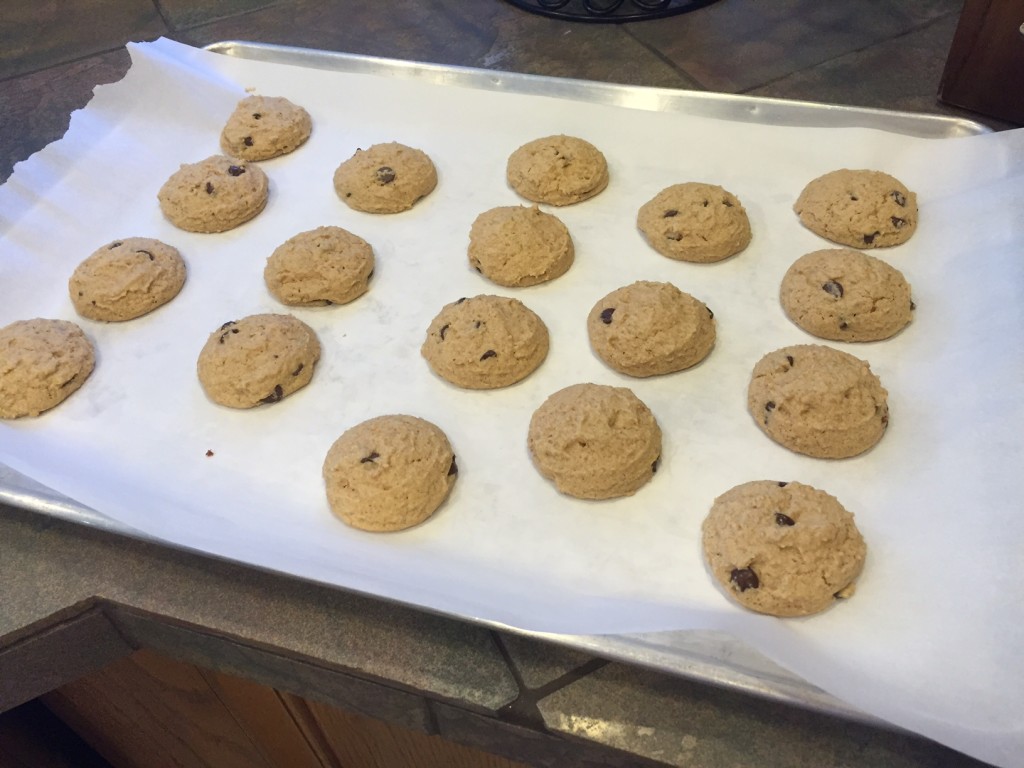 I really like cookies, but I don't make them very often.  I have a household of people who love to make cookies, so it works out.
Today, though, it was like magic: I had an afternoon with no obligations, and the kitchen was clean and the laundry done (!!!). So when the children came home from school, I told them to hold off on other snacks because I was going to make cookies.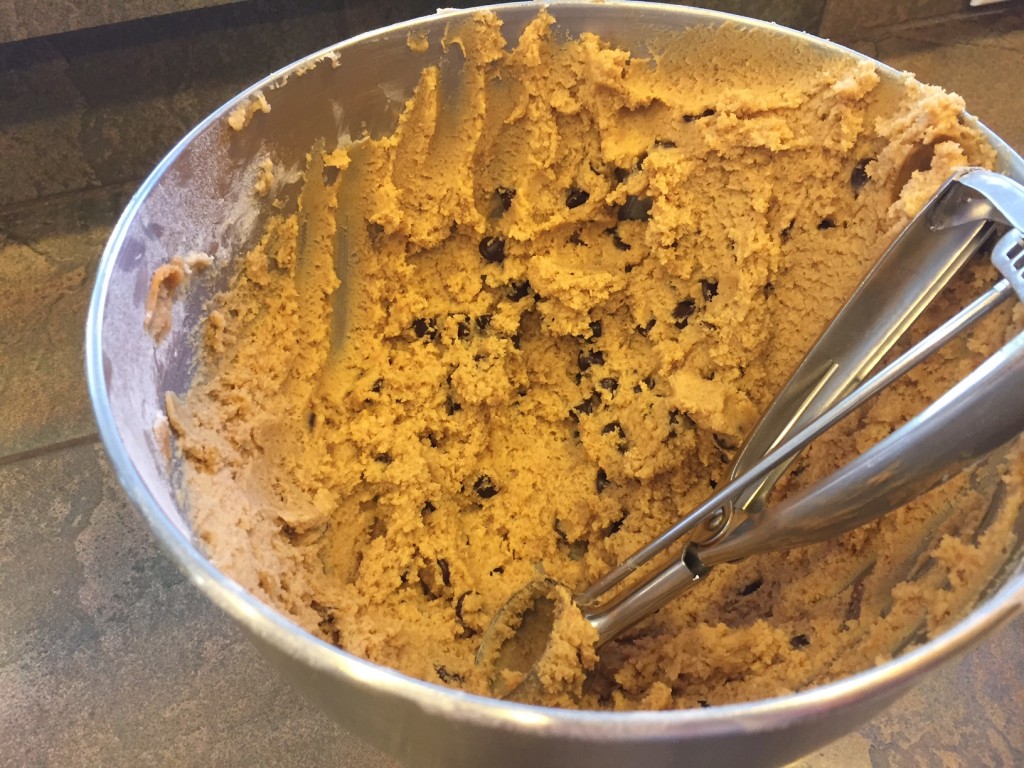 Soon the kitchen was smelling of baking peanut butter chocolate chip cookies. It was hard to keep the fingers out of the dough, so we didn't worry about that.  Oh, my! I do believe there must be cookies in heaven. This recipe from The Food Nanny might just be there! While her recipe calls for chocolate kisses or peanut butter cups, I just added a cup of chocolate chips instead. They were SO good!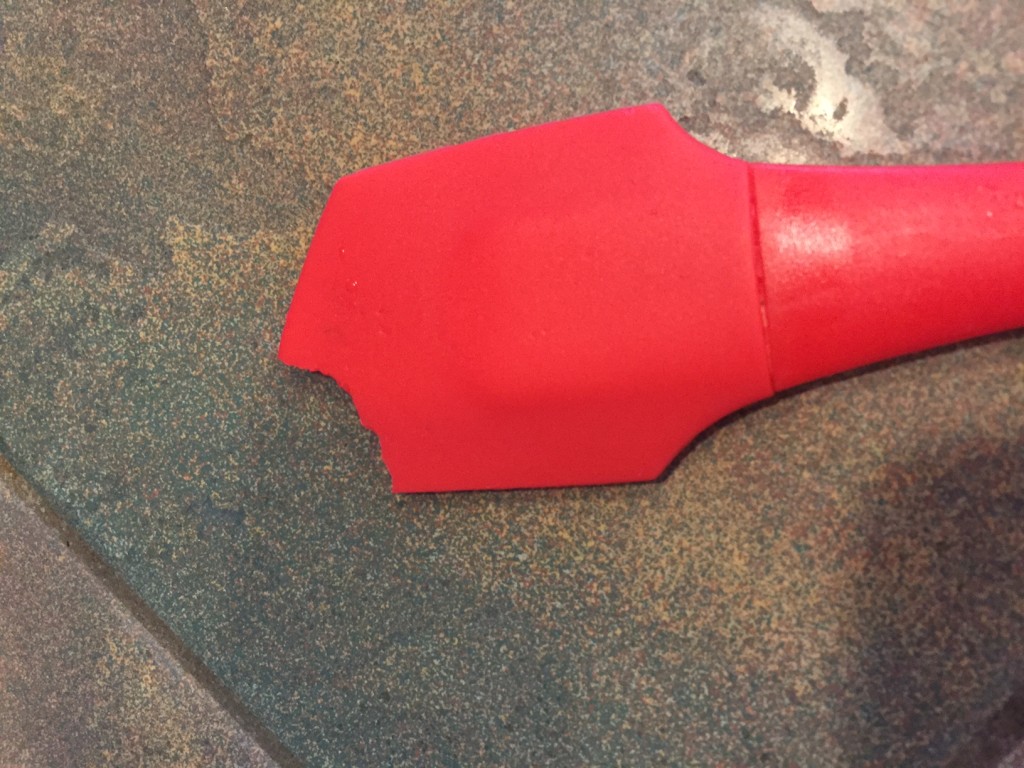 And don't you love Salmiakki's touch to the spatula? She took a bite out of that when the dishwasher was open just long enough for her to climb up and start licking–and biting!–the silverware. Ha! Makes me laugh every time I use it. I had a spatula similar to it a long time ago that one of my children took a bite out of when they were little. Gotta watch those teething toddlers and puppies… 🙂
---
---