Pioneer Day place setting prayer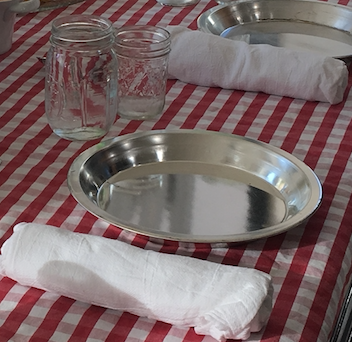 We used to have some old pie tins that we had saved to use for Pioneer Day dinners. But at one point I think we (I?) tossed them. When we were setting the table for our special dinner this past week, we really wanted them. I sent Eliza to the grocery store for them, but they didn't have what we needed. I had the thought to ask my neighbors. One of my neighbor had exactly 10 of just the kind we were looking for, and we got them in the very moment before we needed them! Our neighbors were so kind to lend them to us!
I am always amazed at how much Heavenly Father cares about the little details in our lives!
We use canning jars (Ball and Kerr jam bottles) for glasses, and then we roll up old mis-matched silverware into flour bag towels (which you can often just find at the grocery store).
Here's how I roll them up into the towels: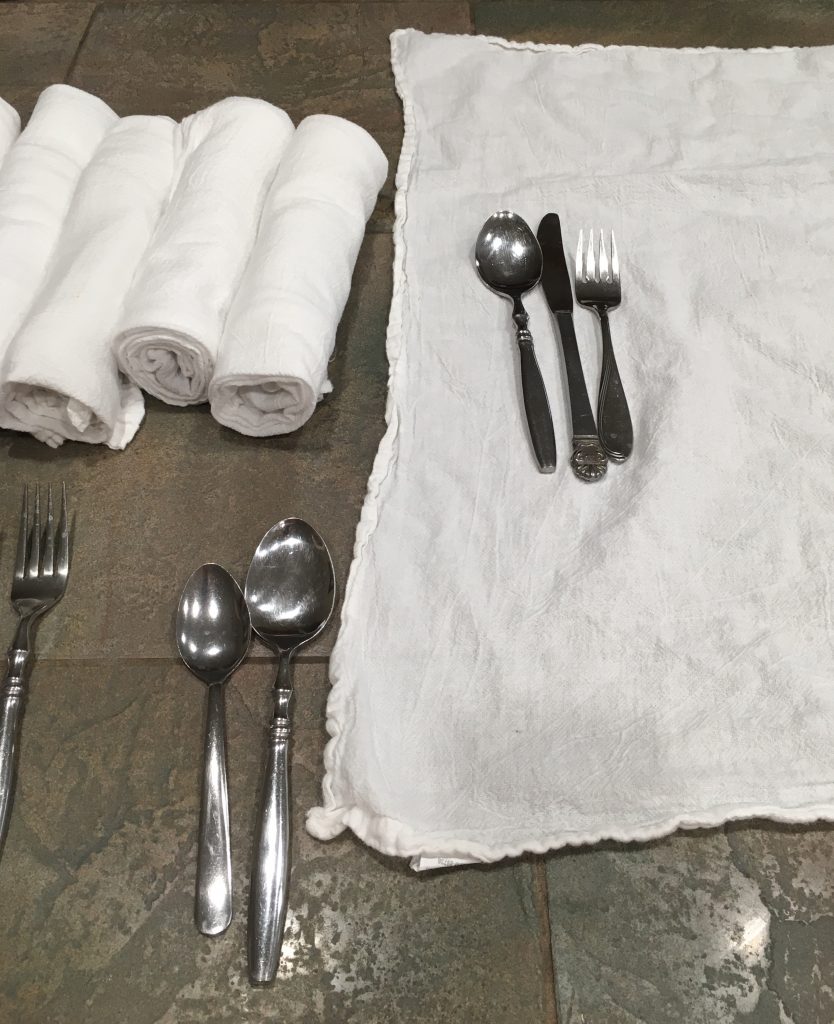 Put the silverware into the left middle of a towel, spread out on the counter.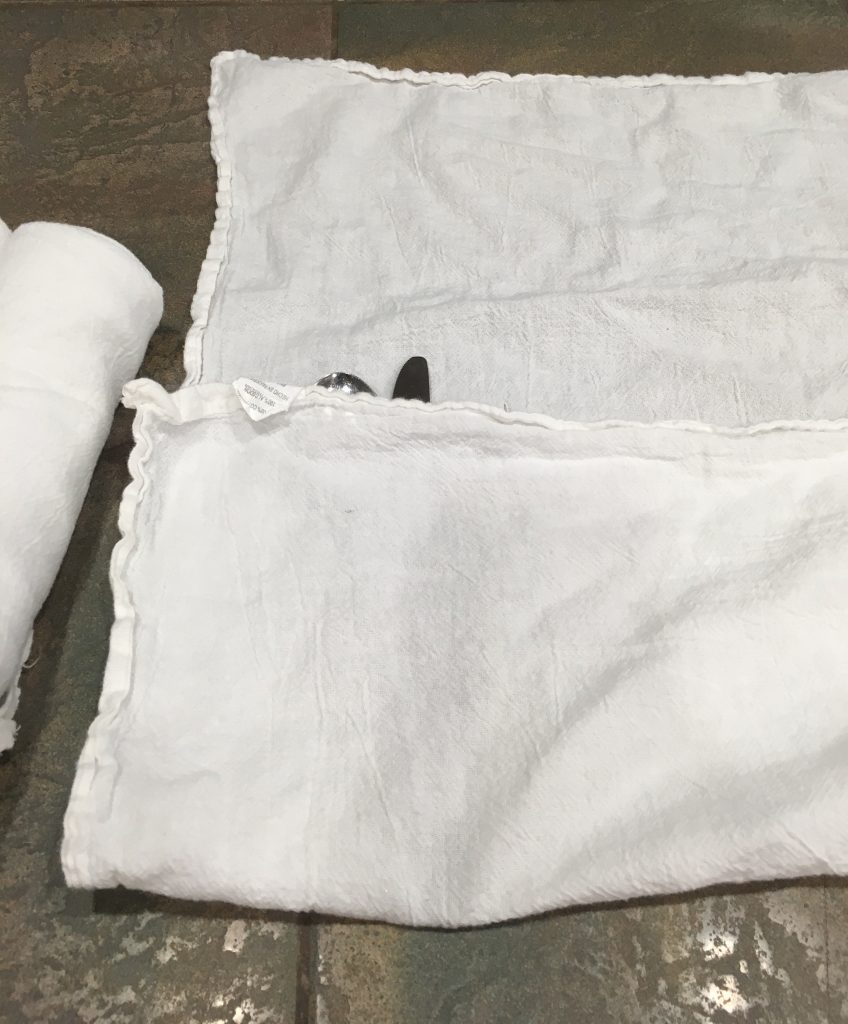 Fold the bottom third of the towel and then the top third of the the towel over the silverware, and then start rolling the towel up, left to right. You end up with a nice little set of cutlery and napkin for each place.
---
---