Plan daily using priorities (and shorten the list)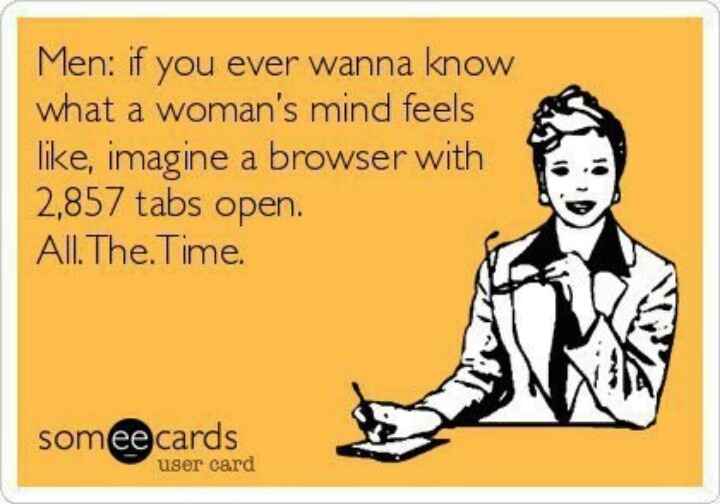 Did my husband write this? He could have. LOL. I love it.
On Sunday we gathered for family council, and my husband asked us what priorities we should establish to help us make decisions between activities that are good, better, and best. One of our children's friends, who happened to be visiting us that evening, shared how in their family, they use the categories "Essential," "Necessary," and "Nice to Do" (as suggested by Sister Julie B. Beck) to make choices. We agreed that this also would work for our family.
Planning is essential, because as women, we have so many demands for our attention and time. It is SO easy to get distracted and spend time on things that matter less than the family member right in front of our nose. After sending two children off into the world as young adults, I now value my time with those who are still in our home even more. I want to use my time on things that matter most!
Since I am such a planner, I have tried perhaps a hundred or more ways to plan. This is one that seems to work for me: I get up in the morning, make a list, and then put the list aside. I pray to do what God needs me to do that day, to serve whoever needs my help. I sometimes refer back to the list, and sometimes I don't. And things rarely go as planned, but overall, it seems that I am often able to accomplish the things I felt were needful. I don't use my time perfectly, but I continue to learn the value and fruit of time well-spent.
Since our family council, I updated my planning pages to include our priorities. I listed the ones that are the same every day, and then left only a little space to include other items, because there isn't a lot of time left after the essential and necessary tasks. And that's good. Focusing on work that has eternal value helps shorten the list of where we need to spend our resources. For me, shortening the list reduces my anxiety and helps me not to feel overwhelmed by the multitude of things I could do for my family, others, and myself. The surprise is how much happier I am about what I can accomplish in a day or a week when I have the Spirit and am focused on doing God's work.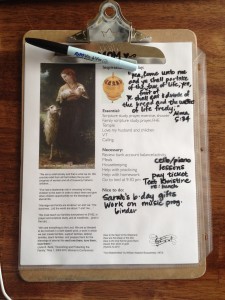 I made four planning pages because I like variety and change. I put them in a plastic page protector or laminate them, stick them on a clip board, and write on them with a water-erase marker. At the end of the day, I rinse off the page and wipe it clean. It helps me remember that each new day is a fresh start. I am including the pages here (and am hoping that I am not violating any copyright of Minerva Teichert or Harry Anderson's work, as their work is downloadable from the church website, and I am not selling anything. The liahona image I used comes from here. What an amazingly cool piece of art! The oxen yolk image comes from here. My childhood best friend's family had a yolk similar to this hanging on their wall. I thought it was awesome.)
Happy Planning,
Liz 🙂
---
---