Planning for summer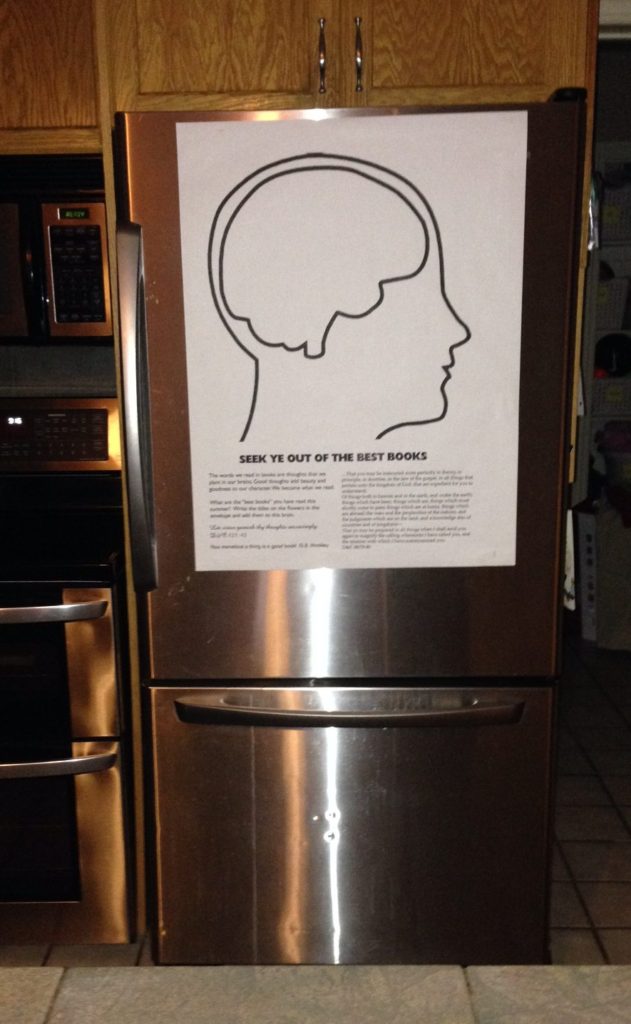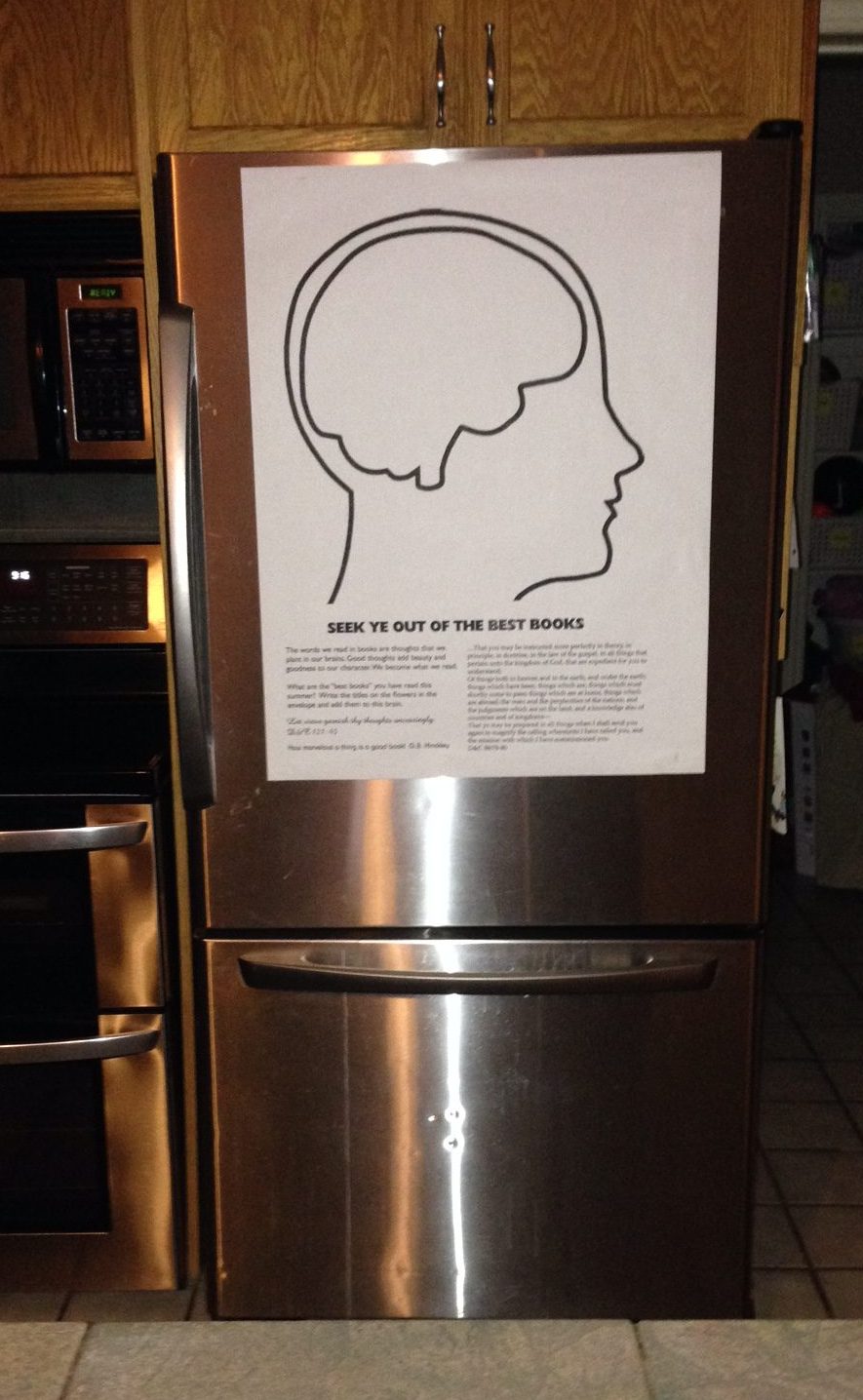 I have had some ideas floating around my brain for our family summer, but as today is the last day of school, today is when the rubber meets the road. I have got to at least begin to wrap up my thoughts and prepare my plan for next family night. Since I have a date with Lane tonight, we can go over my ideas and see what we think needs changing so that we can be united in our plan. Sunday after family council, I can cement it all together before Monday's FHE.
How do I begin planning?
I begin with prayer, with pondering, with scripture study, with discussions with our family and my husband. Here is a page I created to facilitate this process: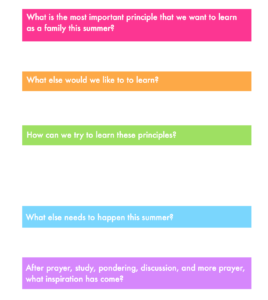 I ask myself what areas of focus I see that we need to work on. Summer can be a great time for learning new skills, earning money, gardening, improving the yard or home, adventuring, subject area learning, and of course, relaxing and making wonderful, fun memories.
As I begin
Here is some of the thoughts I've had as I begin.
Because we don't have an endless budget for vacationing, we spend nearly all our summer at home. This means the children have a lot of time on their hands. So choosing some areas of focus and a way to activate the goals they have really impacts how they spend their time.
We had a family council last Sundays in which I asked the family WHAT is it that really matters to us right now? Time is short, and there are people to love and help, skills to learn, talents to improve. We only have 1 more year with Rebecca at home, and this is most likely our last summer all together as a family. How do we want to spend our time and other resources to make wonderful memories and do things that will really matter to us in a hundred years?
Gathering ideas
We didn't come to any distinct conclusion right then, but rather brainstormed ideas. We are going to revisit that question on Sunday so that I can be sure our summer plan will allow for us to accomplish our dreams.
There are "nuts and bolts" of everyday living that need to be divided up. So I'm thinking about how I'm incorporating the college students into our family jobs rotation for the next 2.5 months, including laundry days, housecleaning, and yard work jobs. I'm also thinking about how I want to coordinate meal prep and clean up. We are trying to reintegrate the college students, with their employment and social lives and later nights into our family scripture study and family home evenings and councils.
We've got a wedding coming: we have a yard and home we'd like to clean up a little before that. We also have a family reunion coming up at the end of the summer, and the children are on committees to help with that. Sarah will be heading off to graduate school right after that, so we have to plan for the end of summer transitions. We will also be having family come to town, as Utah and Grandma's house is a destination place for our family. So we need to consider accommodating our out-of-town company.
Ongoing learning
We also have summer learning that needs to continue: reading, writing, math, or maybe an online class or camp. We need to learn how to prepare foods that are better for our digestive systems and to help us sleep at night, so we are working on some food planning and prep goals. What do we really want to accomplish?
We want to grow spiritually this summer: we've got a child who is preparing to make temple covenants, since when we get married in the temple, we get married for eternity. It is a serious commitment. We want to keep all of that in mind. We also have older children who are preparing to go to the temple for the first time and our family goal to go to the temple each week. We have children preparing to serve missions, so that's an ongoing goal as well.
We have personal needs as well: I need time to think and write
Youth activities
We also have a pioneer handcart trek reenactment that our teens are going on. And student council retreat, EFY, Hope Squad training…I know! This is summer, folks!
More than anything, I want to help our family just have the Spirit in our home and in our relationships. I want to slow down and breathe and do what makes for peace. So I'm seeking inspiration from heaven as I pray and council with my family to create a plan to do that.
I have more prayer, study, thought, and discussions to have.
I'll share what evolves from this…next week!
Happy Summer!
For more ideas about summer planning and themes, look under my "Organize 'Em" tab and select the "Summer" link.
---
---