Ponderizing, eggnog, and forgiving debts
I woke up this morning with the Lord's prayer on my mind, so I decided to "ponderize" those verses this week.
As I opened up the scriptures and read the verses, I remembered a gorgeous recording of these verses in the song, "The Lord's Prayer" by the Mormon Tabernacle Choir in their album, "Then Sings My Soul." I love this recording because it begins with quiet arpeggios on the harp and just builds beautifully to the climax of the song, moving your soul to a sweeter, more peaceful place than when the song began. (It doesn't have Andrea Bocelli in this recording, but it is still incredible!)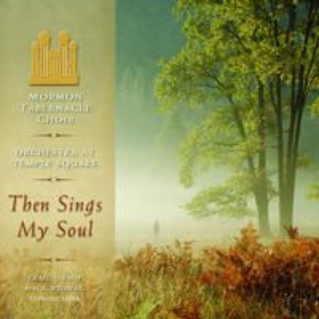 I listened to this song one night (or early morning), when I couldn't sleep, over and over. It was so soothing.
This week I am thankful I was ponderizing a different verse last week, because each day I thought about whether or not I was fighting against truth. God tells us to do something, like forgive one another, and sometimes we fight against it. Or at least I do, internally. It helped me when I met an obstacle that really interrupted my peace.
This weekend, I got mad over something–over eggnog, of all the utterly ridiculous things–and I wanted on the one hand to forgive quickly (even if no forgiveness was needed but only perceived by me). I also wanted on the other hand to hold onto my frustration for a little bit, because even though I knew that anger isn't justified, I still felt like somehow I was justified, just a little tiny bit. I was so torn. The natural man part of me who felt mad won over at first. Holding onto the anger really made me feel miserable, and it made the other person feel bad, too. Finally, yesterday I tried to kneel down and pray about it and ask for help in getting rid of the grudge. I think it wasn't until last night and then later in the middle of the night when it was still bothering me that I truly, truly wanted the burden gone. I begged for Heavenly Father to help me out. And he did. This morning, I feel so silly that I let something so small and insignificant grow into something so big and hurtful. I hope, I Hope, I HOPE that the next time I feel tempted to be quick to anger over something that I will somehow REMEMBER this cycle, and ask the other person for information before jumping to any conclusions. ASK! Not judge! And be patient! Even if it feels like the 1000th time being patient. It is so easy to get angry and so unfair to the other person. It is harder to exercise self-restraint and not judge. So I am grateful for the Lord's patience in forgiving my debts, over and over and over again.
And I'm grateful for my husband, who deals with it the most, since I don't know why, but he gets the brunt of my impatience the most. I am so grateful for repentance and forgiveness and the promise that someday, because of Christ, I will be able to overcome all of my weakness.
Forgive us our debts, and we forgive our debtors. (see Matthew 6:9-13)
---
---