Prepping for fall can make you go bonkers (temporarily)!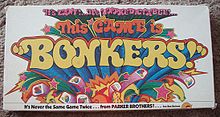 We are rounding the corner on summer, with the beginning of school and the changing of the family schedule less than a couple of weeks away.
That means I've already started trying to figure out what our new schedule will be.
Scheduling for a family can make a normally sane (and summer-loving) mother go bonkers.
I went to pull out my laminated SCHEDULE PLANNING PAGE (which actually I couldn't find in the piles on my office desk, which has been mostly ignored all summer, so I'm reprinting now) so I could begin writing things down. I have started making phone calls and sending emails and texts to the places we anticipate taking lessons from. I've been talking to other moms about carpools and how to make Activity Days fit for many family's schedules. Thus begins the art and science of planning a family schedule. It is beginning to take shape. At least for now.
I am such a visual learner, that having the schedule mapped out in front of me for the first month really helps. Then I can put it away until the end of the school year, because it gets transferrred into my phone calendar and into my brain.
At least it is in my brain on some days.
Others not so much.
It is so interesting the way things seem to fall into place or fall out of the schedule. There is more to scheduling a family than just signing a child up for something. I learned a while back from President Packer that "every time you schedule a youngster, you schedule a family—particularly the mother." So I have to choose carefully. Our children can't do everything because I do not have super powers. Grace is fabulously enabling, but God seems to extend grace sufficient to my needs, not to whatever is my whim's desire. He's not handing me a virtual credit card of endless energy and vitality and saying "Go spend as much energy on whatever you want."
So I have to exercise wisdom.  I have found that when I am prayerful and seeking for the best for my children, things tend to work out. Carpools and class times seem to align themselves in a way that we are able to make it all work. It is grace at work.
When we have too much going on, the quality of peace in our home diminishes.
One rule of thumb I use is 2 activities per child (and that only if it works within our budget and the child is up to it). In our home, that means music lessons and one other activity of their choice–plus the church age-related activities, such as Scouts, Activity Days or Young Men/Young Women. That is more than enough to keep me running all week long. Children who are old enough to drive can sometimes fit more in, depending on their needs, desires, and goals, because they can often help get themselves to and from their activities.
I always invite my children to pray about what they want to do, so that they can receive guidance from the Holy Ghost to discover what will be beneficial and what is merely extraneous.
And because the children are always growing and changing, the schedule is "never the same game twice." (Do you remember that jingle from the game "Bonkers!"?) But that's precisely what keeps life in a family so adventurous. God helps me figure it out and if I can just take a deep breath and remember to take it all–the scheduling, planning, evaluating, and re-arranging–one hour, one day at a time, I can enjoy the adventure.
---
---