Prepping for summer vacation by repurposing space for outside toy storage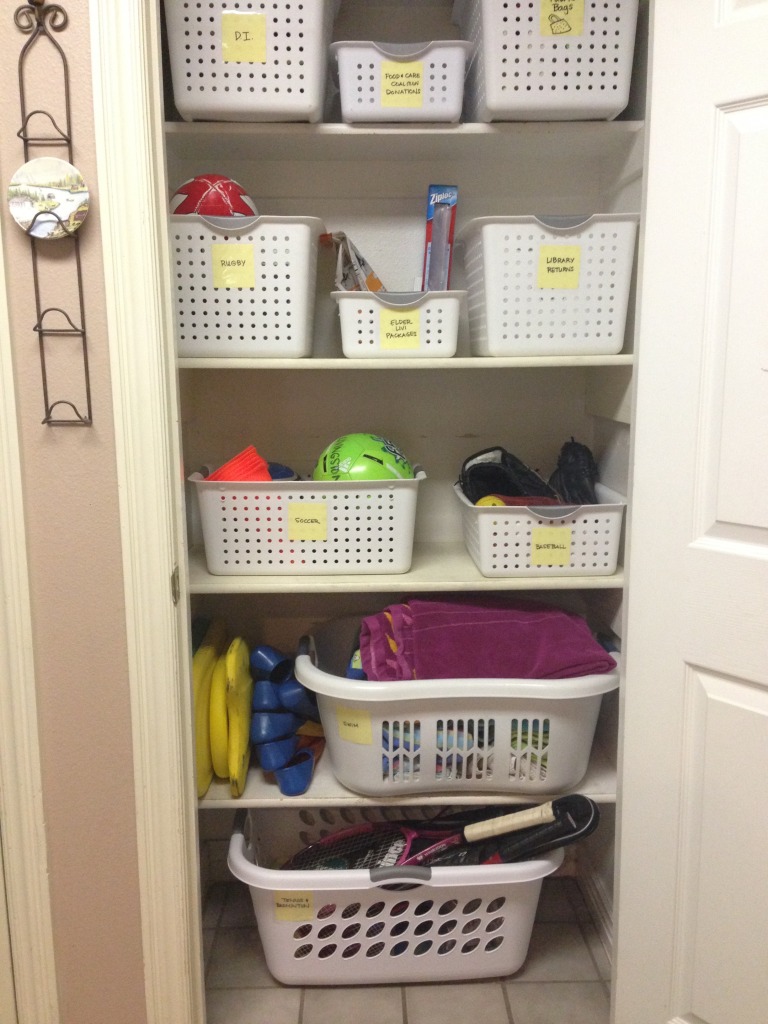 Today was the last day of school for us, so in preparation for today, I started cleaning out the mud room last week. This week, I finished. It feels SO SO SO good. It refreshes my spirit just walking through a well-ordered room.
"A place for everything and everything in its place."
I cleared off the mud room counter–returning things to stores, giving things away, throwing away papers.
I repurposed the clean laundry closet. The children had gotten into the habit of just using their baskets or shelf spots for a personal locker, and things were always overflowing. I told them "No more!" and have been having them take their clean laundry straight up to their rooms.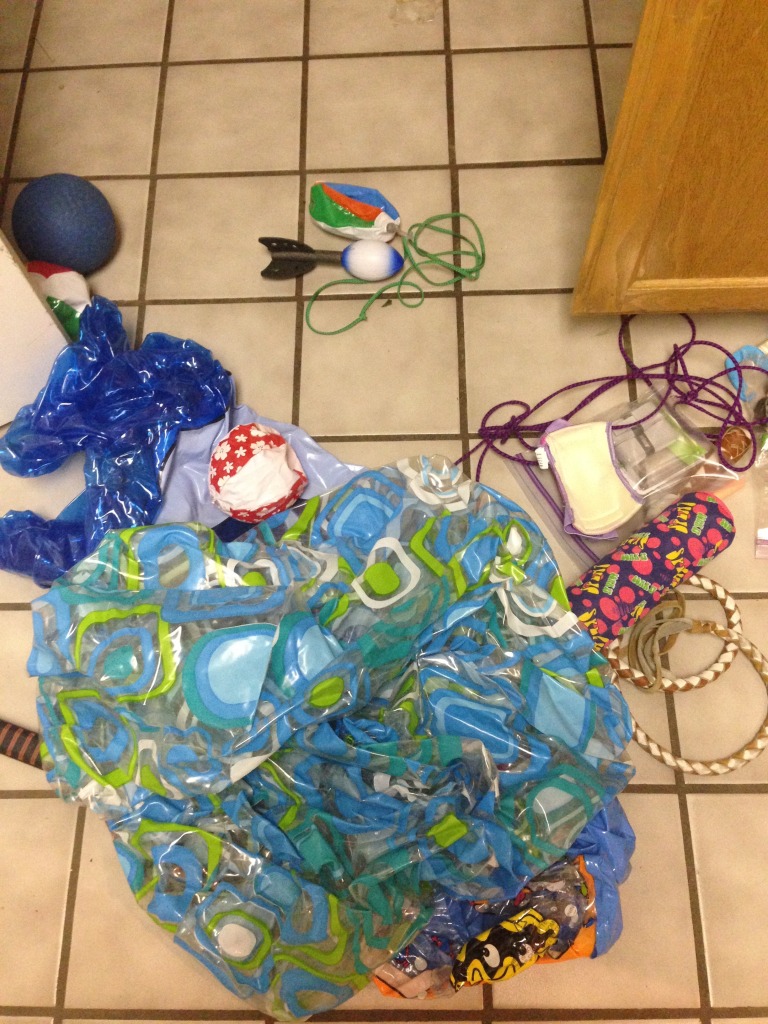 To begin, I dumped everything out of the cupboard, washed the shelves, and grouped what we use and store according to activities (swim, tennis, baseball, soccer, rugby, Nate's mission package stuff, library returns basket, car trips, water toys, NERF guns, etc.). I got rid of any junk and gave away what we don't use. I also changed the labels on shelves and baskets from no-word photo labels (which I had made so long ago for non-readers) to written labels.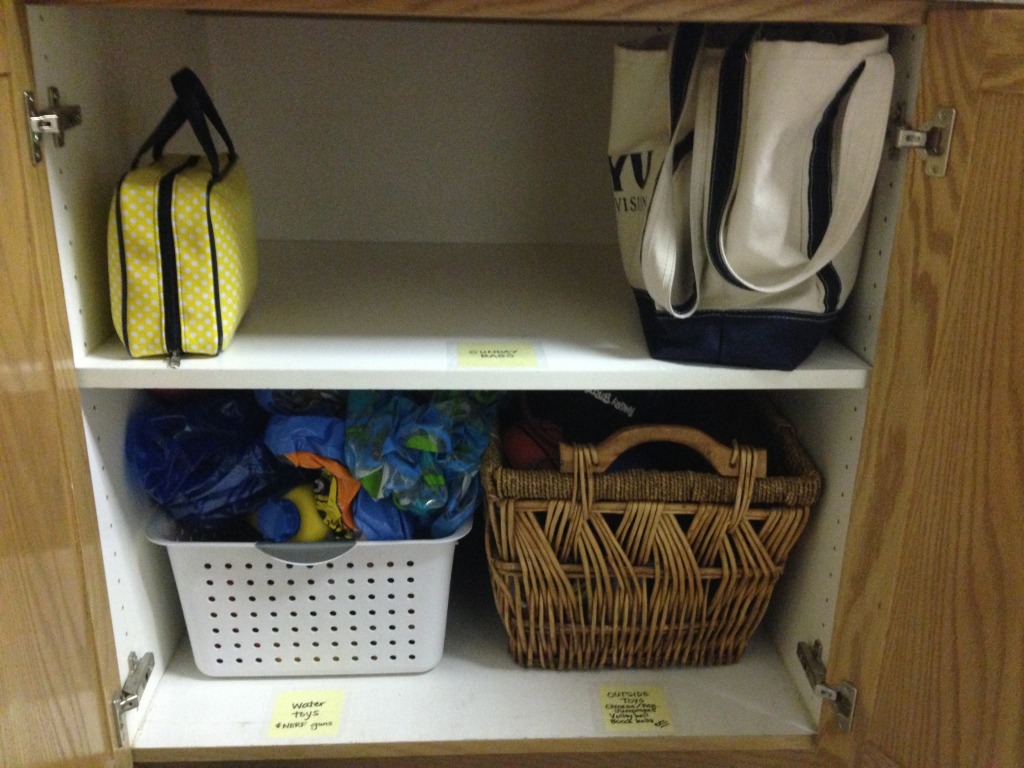 I used a shelf for Sunday bags (the bags we use on Sundays when we go to church), which means we'll have fewer bags on the little hooks by the shoes.
I also had the children clean their shoe shelves and tidy their shelves. I also had them clean out their backpacks and throw away all their school papers. (They're still working on that….) Soon, the physical traces of school will be gone (hopefully by the end of today!).
Sure feels good. Ready for summer fun!
---
---