Baking for the Children's Justice Center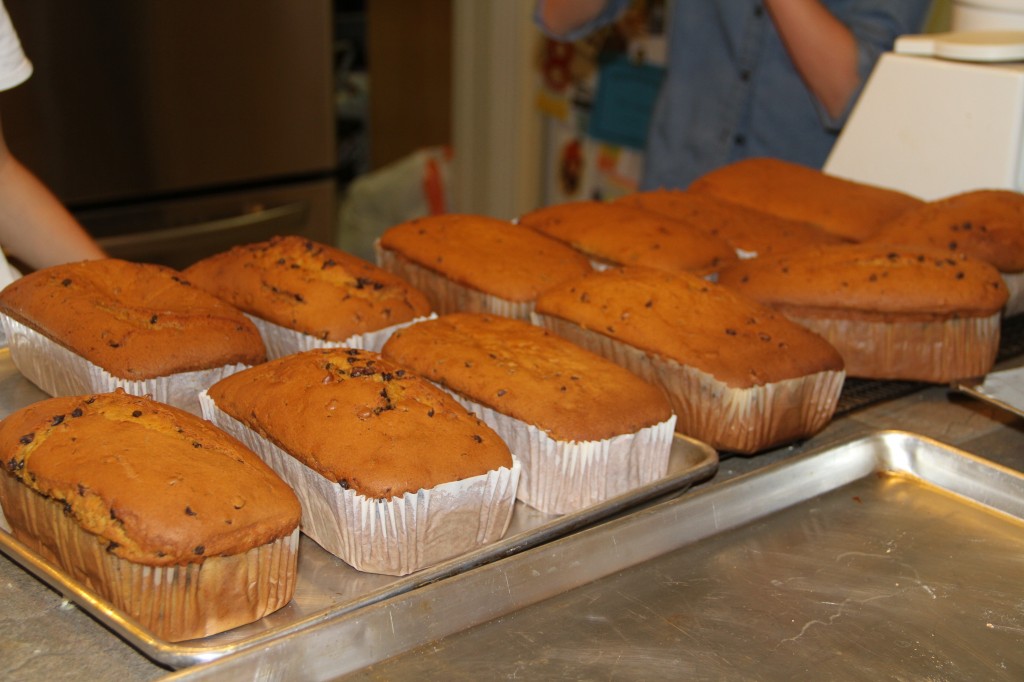 Last weekend Eliza and 4 of her darling friends spent about 6 hours making, baking, and delivering bread as part of their service project for their English class. They chose to raise money for the Children's Justice Center by baking pulla, French bread, pumpkin chocolate chip bread, and banana bread. At $4-5/loaf, they baked 22 loaves and made $125. (Several folks added an additional donation to their order.)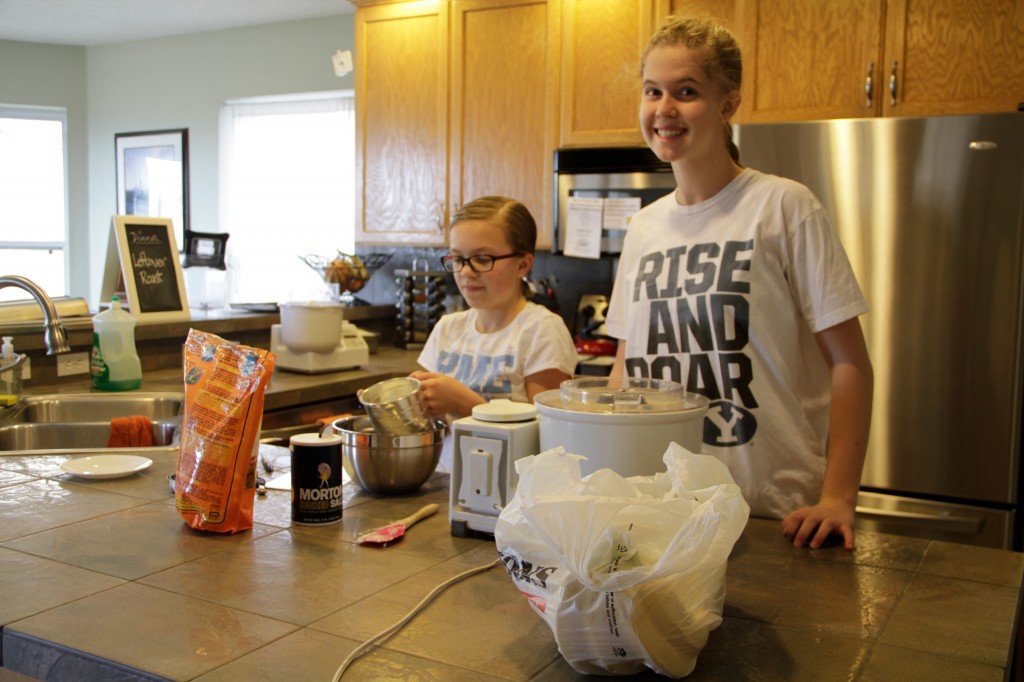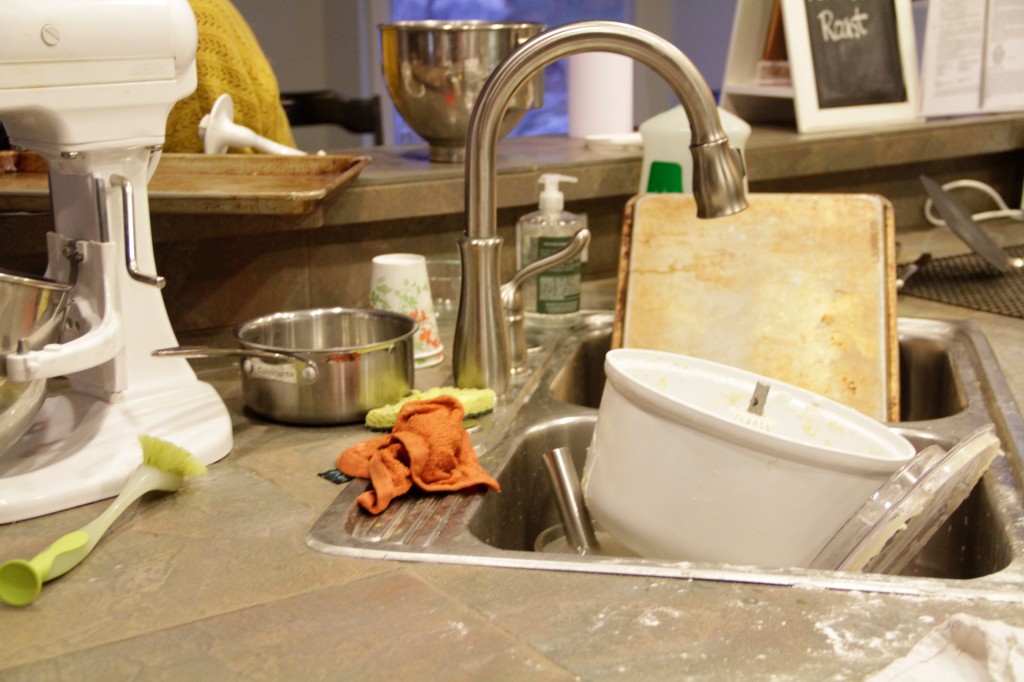 The day was a long haul, but as I watched them cheerfully and energetically work, I marveled at what wonderful young women they are. One of them remarked something like, "I think we should get together to do service one a month!"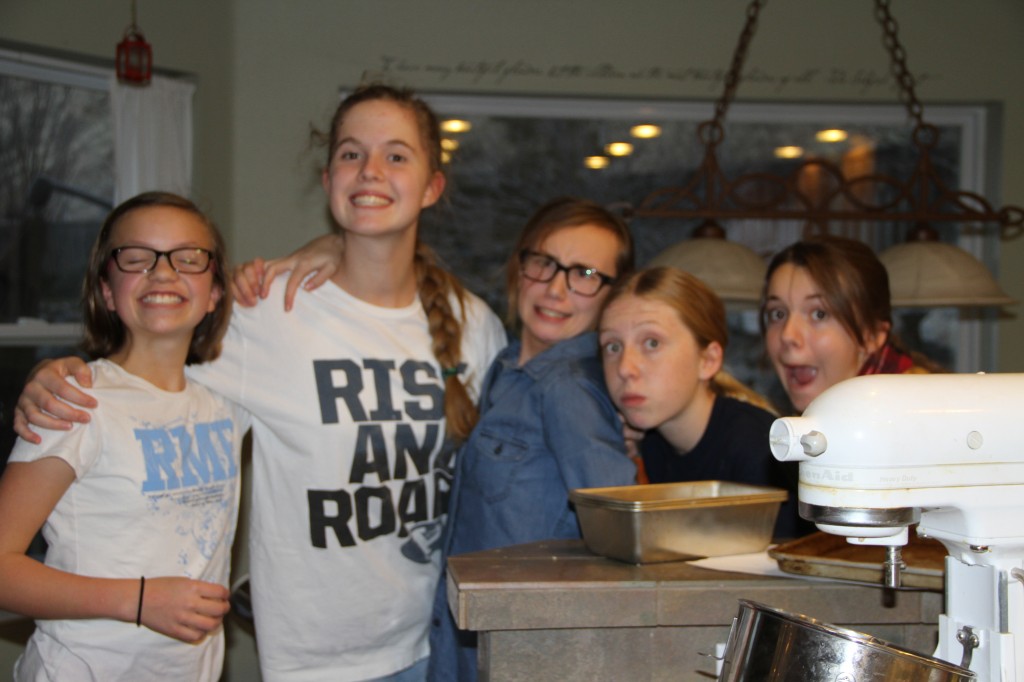 These young women know how to have fun, too! (I couldn't get a regular photo–they wanted to take goofy ones.)
I happened to read Joel 2:29 this morning: "And also upon the servants and upon the handmaids in those days will I pour out my spirit."
I couldn't help but think of these young women with hearts full of love and desire to serve!
Way to go, Eliza, Hannah, Jane, Anna, and Leah! You inspire me!
Happy Being Inspired by the Amazing Children in Your Life,
Liz 🙂
P.S. "Service Learning" is a growing and incredible tool for teaching and raising amazing children. These young women not only had to plan and carry out their project, they had to use their writing, reporting, and publishing skills to create a media report. Check out their magazine cover!
And not only did they create the bread and the magazine, they also composed and almost finished recording a song! I'll post it as soon as they get it finished!
---
---