Good timber, President Monson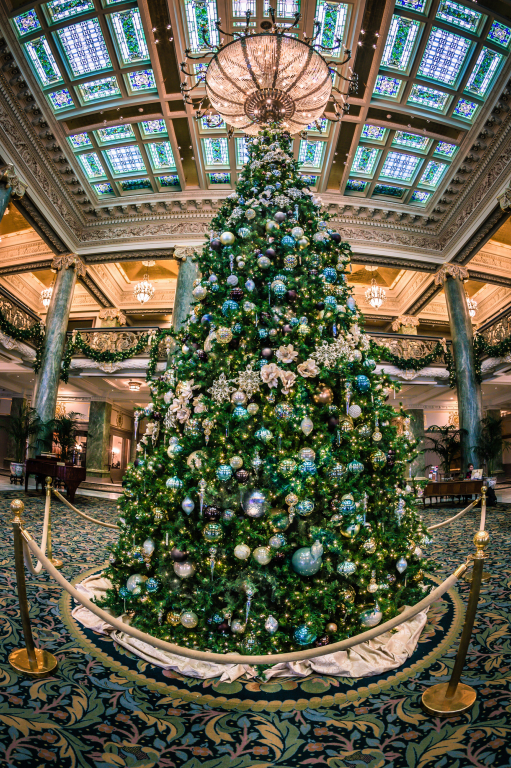 There are some absolutely beautiful, tall evergreen trees that grow in forests around the world. I don't know if this one in the Joseph Smith Memorial Building is real or not, but it is sure beautiful.
Growing up, my best friend's family always had an enormous fresh-cut Douglas fir tree in their entry way, which was where their stairs were, so the ceiling was very tall. I stood in awe of that tree every year, towering over my short stature.
Yesterday when I was out on a much-needed walk, I listened again to President Monson's conference address that he gave shortly after the death of his beloved wife of nearly 65 years.
I was considering how hard it would be to give a talk of that nature to an international audience. How do you maintain composure when talking about your best friend, your most faithful, eternal companion in front of hundreds of thousands of viewers?
You have to be built of good timber, that's for sure.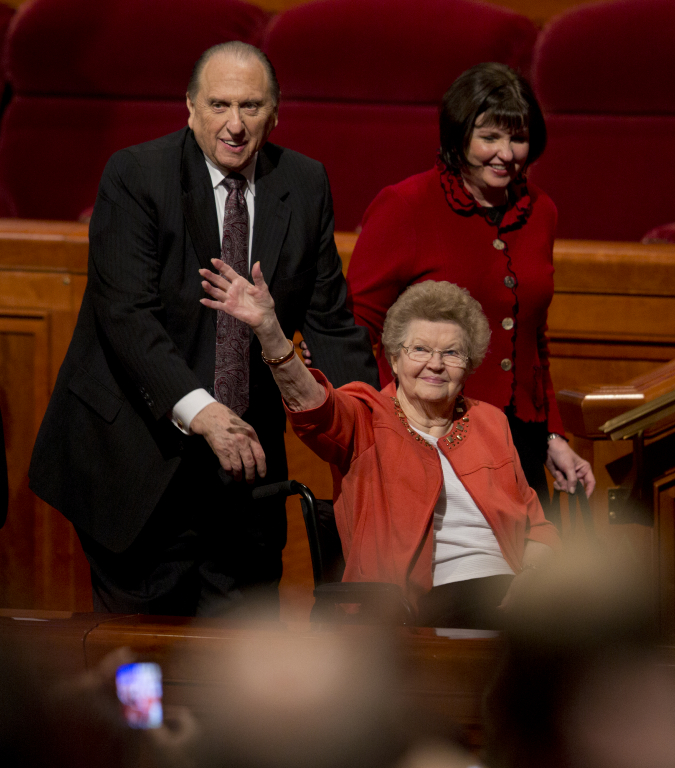 President Monson quoted part of the poem "Good Timber" in his address:
Good timber does not grow with ease,
The stronger wind, the stronger trees.
The further sky, the greater length.
The more the storm, the more the strength.
By sun and cold, by rain and snow,
In trees and men good timbers grow.
(Douglas Malloch, "Good Timber," in Sterling W. Sill, Making the Most of Yourself (1971), 23.)
President Monson is made of good timber. He has unselfishly and tirelessly served for decades under such challenging circumstances , including after the death of his wife Frances. And I felt grateful for Frances, whose unfailing support made it possible for him to lead and bless and inspire thousands of individuals, who like me, need inspiration and strength. His sacrifices have been a lifetime of Christlike love.
Feeling grateful.
Happy Feeling Grateful for a Living Prophet,
Liz 🙂
---
---