Psst! Have children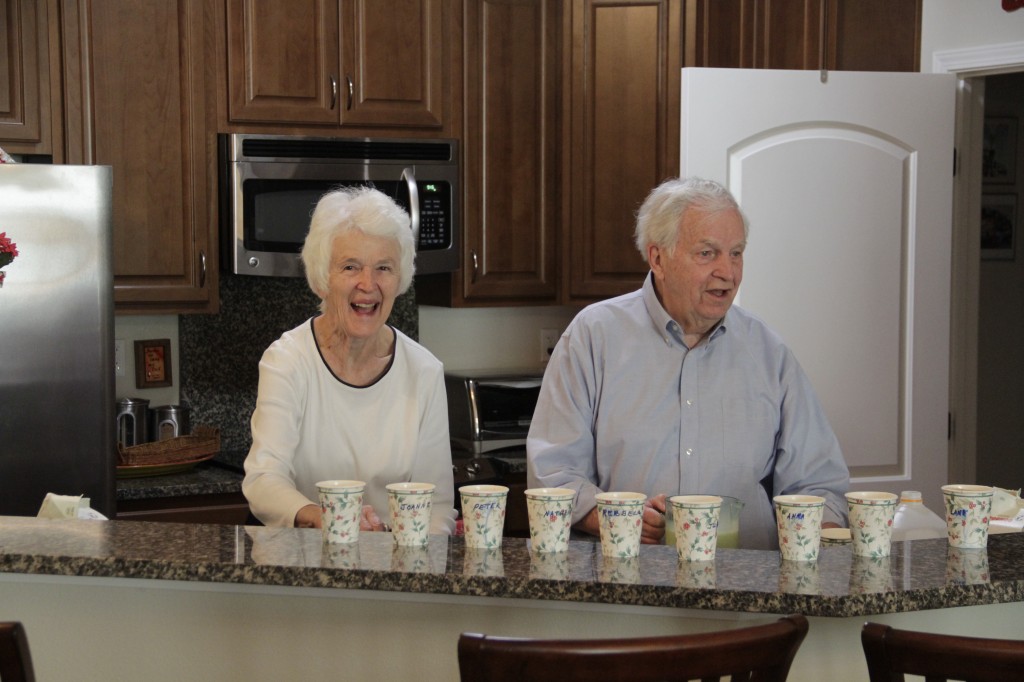 I spent nearly 10 days with this beautiful couple recently. On December 20, we packed up the car nearly to capacity with suitcases, instruments, and people, and drove off to spend Christmas with Lane's parents.
And for 10 days, we shared marvelous meals, conversations, and happy memory-making moments with Joe and Joanne.
It gave me something to think about.
I watched Joanne in action as we were in close proximity for that time. She has spent the last 53 years nurturing her own 7 children and then 7 additional children that came as spouses and THEN the 6+4+5+3+6+7+3=34 grandchildren that have followed.
And she is happy.
She knows how to organize her world. She knows how to feed a very large group very well. She knows how to get herself up and dressed and looking nice before she even begins. She knows how to be early somewhere. She thinks of others constantly. She smiles all the time. She has done so many kind things over her time as a mother that you couldn't even count them. She knows how to keep herself fit and healthy for a long, happy life. She volunteers one day a week at the temple with her husband. She laughs. She whistles while she works. She gives nice presents. She says nice things about you. She gives you hugs. She puts flowers in your room. She wants to know about you. She doesn't criticize you. She reads and shares what she's reading with you. She likes taking care of you, even if you're not a young child anymore.
I'm serious.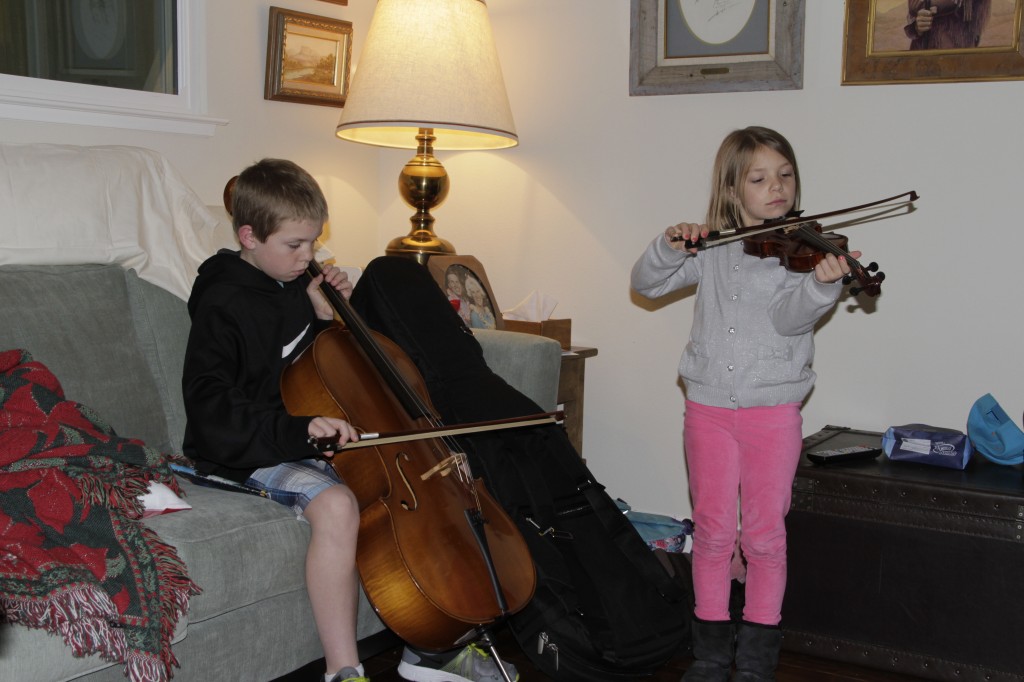 And consider Joe. After all of these years of supporting all of those people, he still is involved in matters of family, education, business, religion, and organization. He even marries people in his local temple on a weekly basis.  He has helped lead so many people along to making good choices in their lives, you wouldn't even be able to make a list of them. He will sit and patiently listen to whatever you think to rattle off without making judgments or criticizing you. He will listen to your children play their new instruments without complaint. He expresses his love and concern for you and will give you advice if you ask for it. He shares something he just read with you. He is extremely calm. He enjoys your crazy, noisy children and even says he'd love to have you come back.
Can you imagine?
Do you know how good it is to leave your crazy, cram-packed schedule to be nurtured for nearly 10 days in a loving home?
Can you imagine if Joe and Joanne hadn't chosen to have a sixth child?
Lane wouldn't be around. I wouldn't have married him. And Sarah, Nate, Julia, Rebecca, Eliza, Peter and Anna would not be a part of our family.
That  would be a tragedy in my mind!
I praise my parents-in-law for all of the trouble they endured having their seven children and particularly for patiently rearing Lane. And it took some patience, I understand, even though he claims he was a perfect child.
For two decades I have benefitted, directly from them and indirectly through their son, from their patience and love. It has been such a gift to me.
And I am really, really grateful.
So if you are considering what difference you can make in the world, get married to someone really good and have children. You will be doing someone, someday a huge favor.
Happy having children,
Liz 🙂
---
---