Psst! Inspired by my children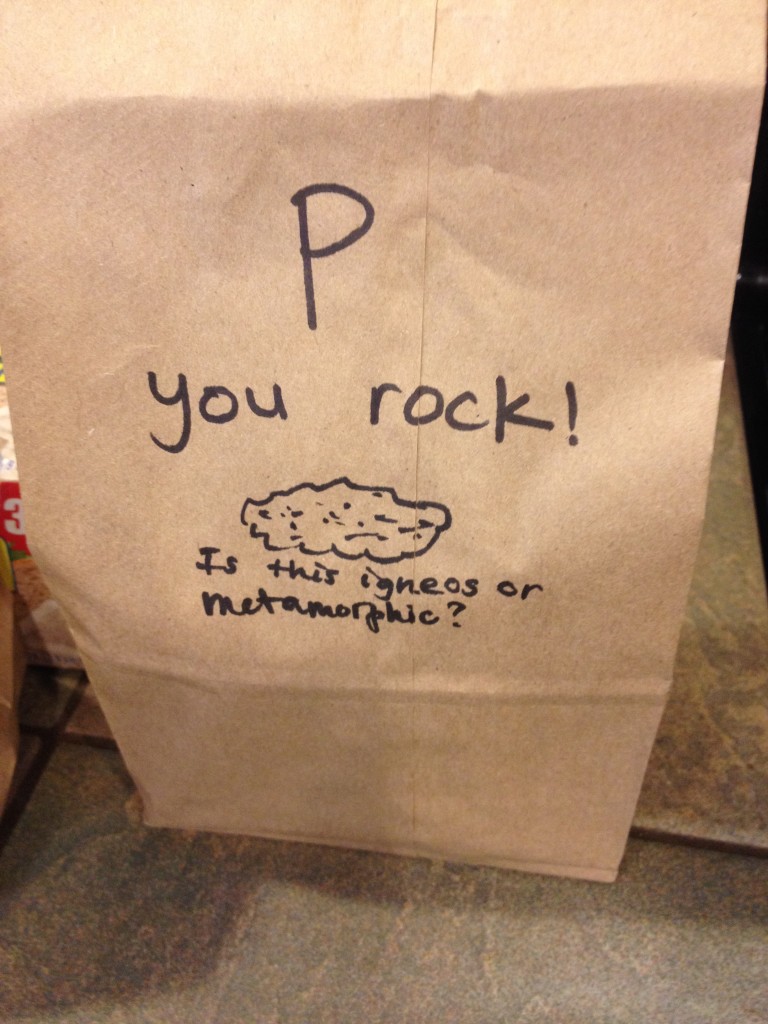 Sack lunches are not my forte. This year and last year, Eliza has really inspired me by her willingness to serve her siblings by making them sack lunches on many of the days that I miss (which are, sadly, a majority of the time). I loved seeing this lunch the other day that she made with a joke on the front (which is totally à propos because Peter's class was studying rocks earlier this year).
Each of our children serves our family in unique and wonderful ways, and their unsolicited service is what especially makes me want to be a better mother.
Happy Being Inspired by Children,
Liz 🙂
---
---