Psst! Inspired by these young cross-country runners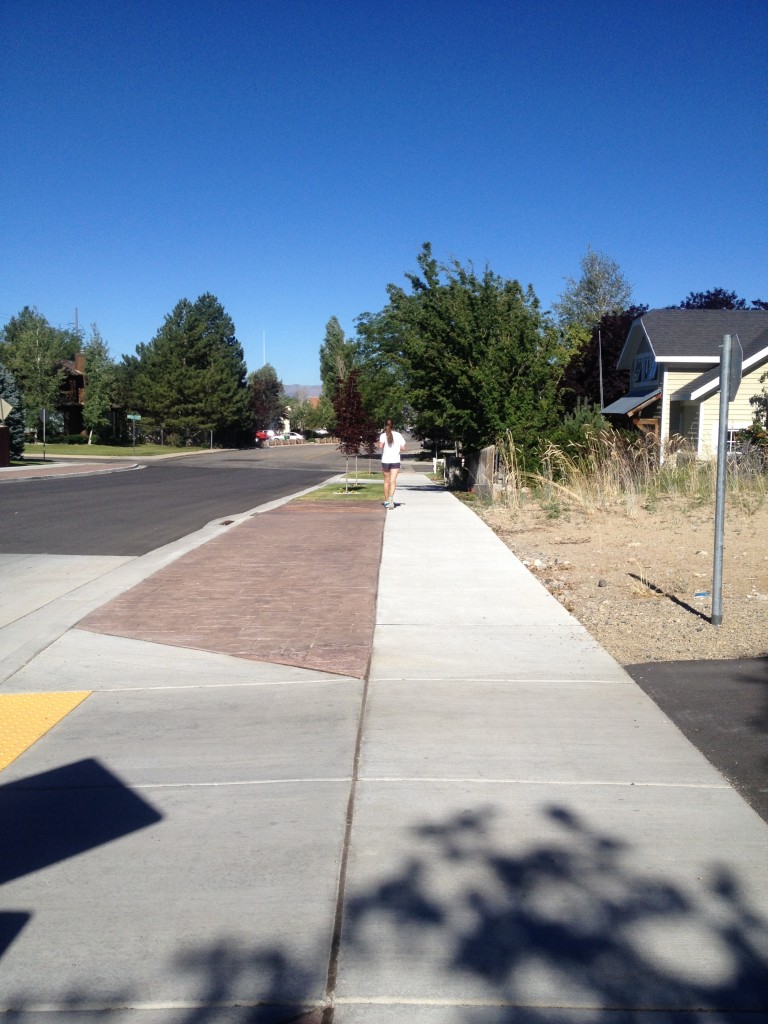 I passed my daughter's friend on the tail end of her cross-country team run the other morning. (I asked her if I could take a photo of her running for my blog; she said yes!) I had passed a lot of her teammates and was just coming to the end of my 3-mile stretch, a milestone for me.
I was running 3 miles that day because of them.
I was driving my daughter and another friend home the other day when her friend recounted how hard cross-country runs are. They run 10 miles up the canyon and back. And she runs even when her knees hurt (she has knee issues). And she runs in the night time again if she feels like letting off some steam.
I asked her how she did it: how did she just run 10 miles when she hadn't been running before that much?
She said she just made herself do it. She doesn't even really like it sometimes. (I think she might have said she even despises it sometimes.) But she just. keeps. running.
I was inspired!
I had been running about 2 miles, but decided to go for 3 because of her. It was easier than I thought! I felt so happy when I was done!
I ran 3 again the next time I ran. And it was getting warm already, and I thought about stopping.
But how could I, with these young runners continuing on, having just run 7 more miles than I, passing me, sweat dripping and feet slapping the asphalt, so determined to return to the track?
I just want to thank them for being such good examples of perseverance and determination. I might get to 10 miles some day, and when I do, they'll be a part of my victory.
Happy Running,
Liz 🙂
P.S. When I was looking online to verify the George Patton quote, I came across this quote that I really liked from a runner's blog: "Want to know that a runner looks like?  Run around the block and then look in the mirror." (Raul Alanis)
And here's another one from Raul that reminds me of motherhood (or any other worthy endeavor) on the faith-trying days: "You don't always have to love running.  You just have to like it enough to keep doing it."
---
---