Psst! Magical Music Water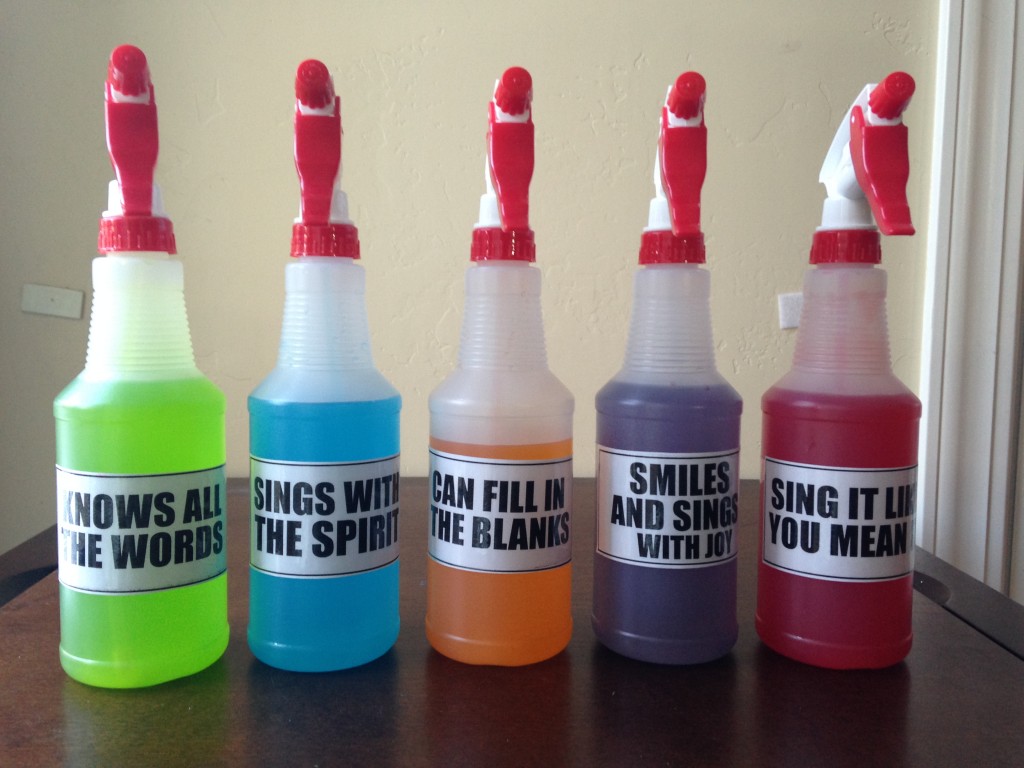 My amazing Primary-music-teaching friend did it again! She had this darling idea for engaging the children in practicing their songs last Sunday.
She brought "magical music water."
(Aka Gatorade, I think.)
You can see from the labels what she wanted the children to focus on. If she wanted them to "sing it like you mean it," then that's what she would squirt in your mouth (if you were a child and were singing it that way).
Fabulous positive reinforcement!
Of course, the children sang their hearts out, all for a squirt of Gatorade. Genius!
Happy Positive Reinforcing,
Liz 🙂
---
---