Psst! Now showing: An Eagle Project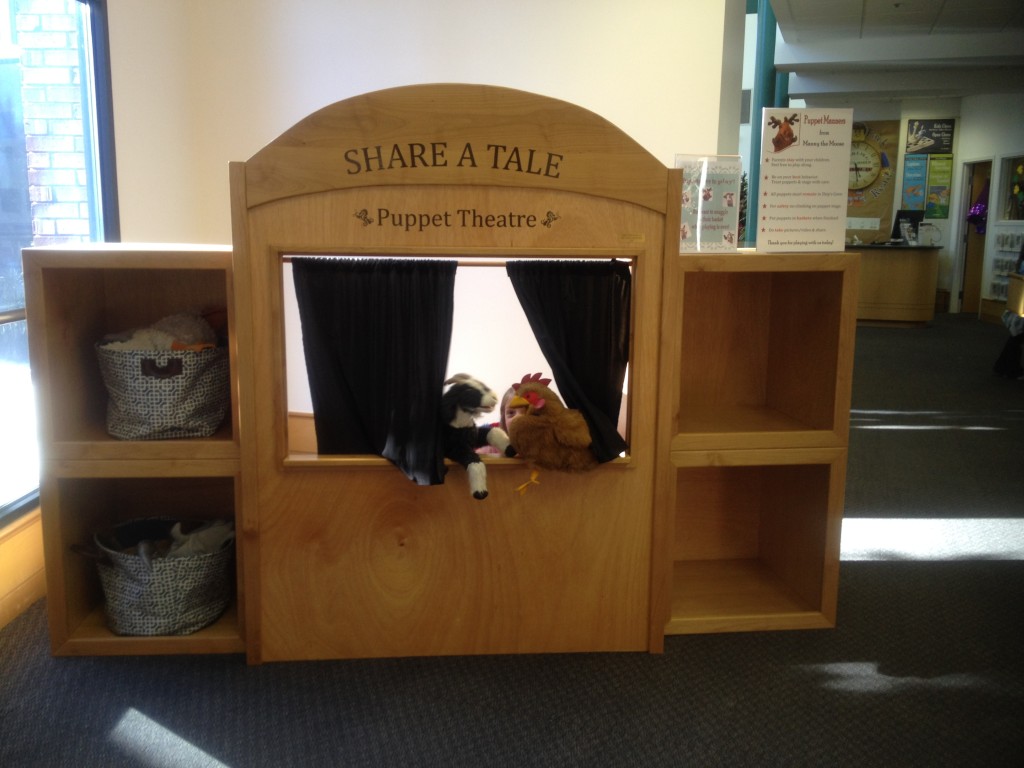 We went to the library this week and discovered….THIS!
Anna went behind it immediately and found…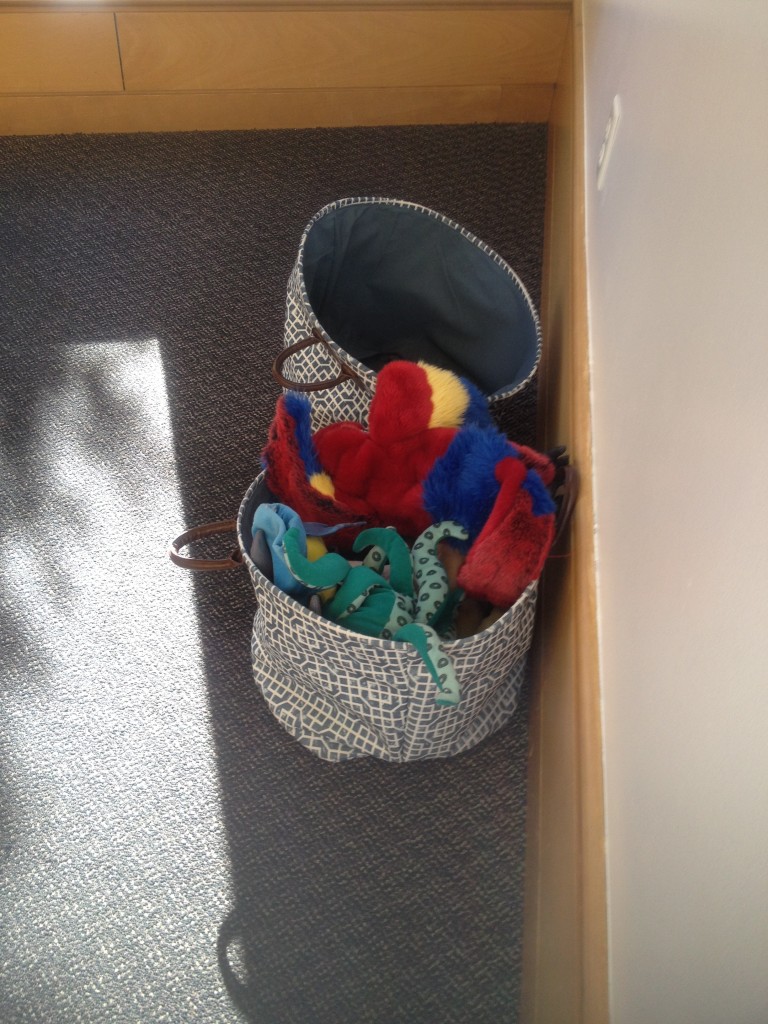 …bags full of puppets just beckoning her to play.
And so…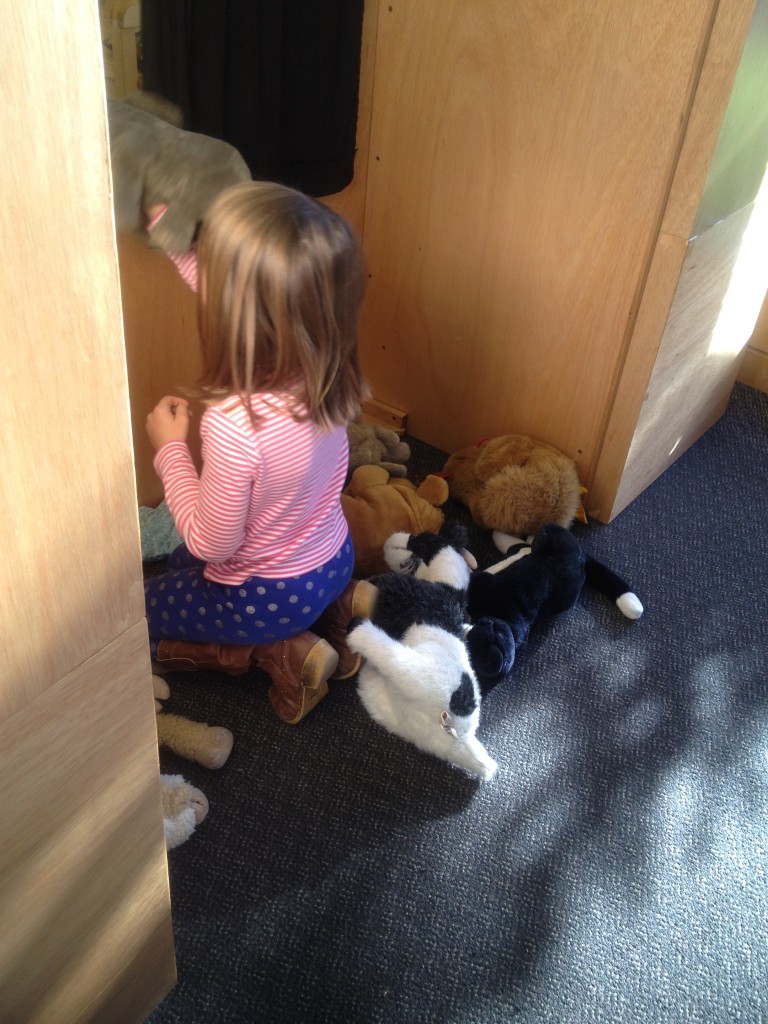 …she did.
Soon Peter joined her for a tale of…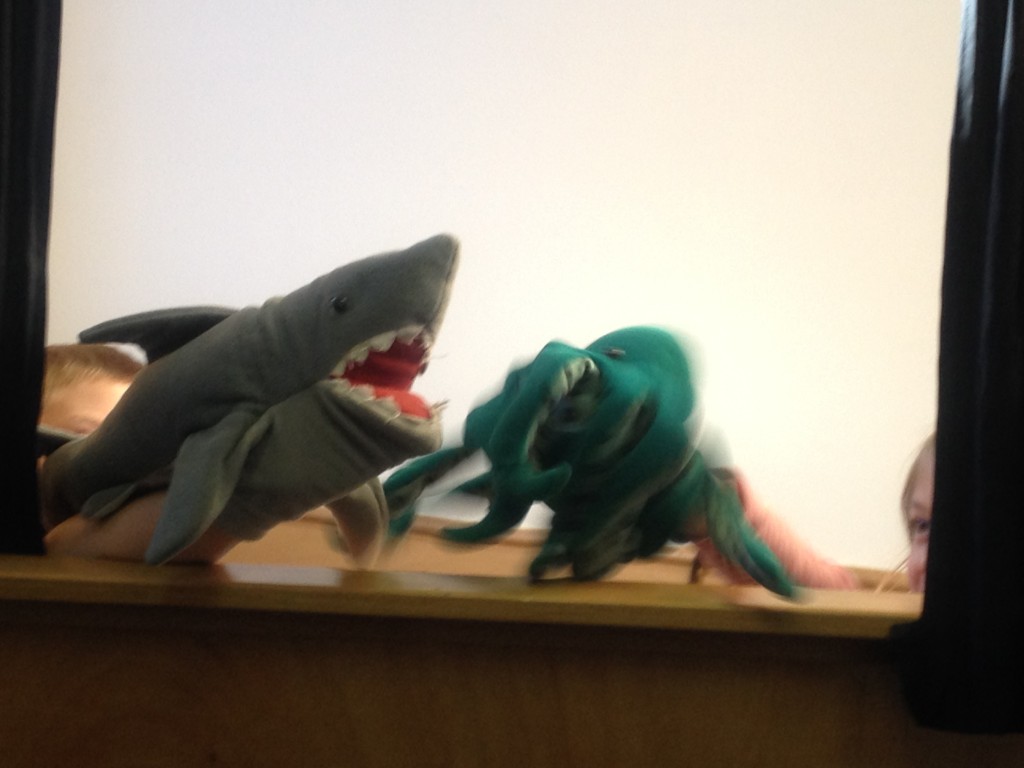 …shark and octopus. You never know what children can concoct on such short notice…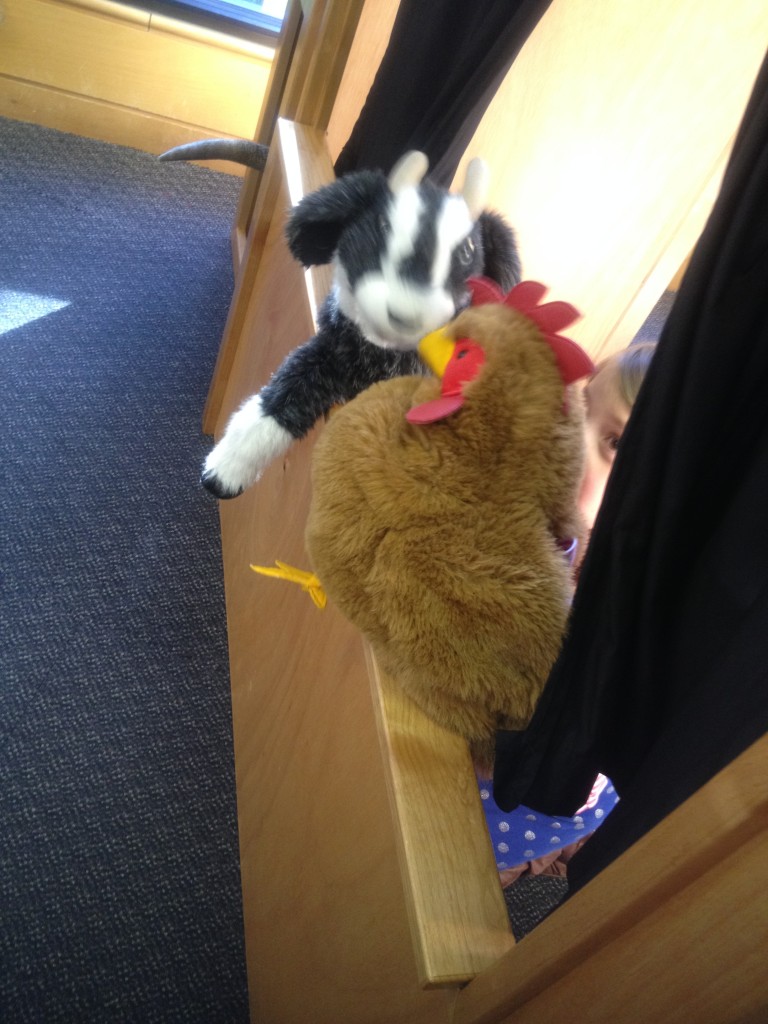 …and with so many options!
We saw that there were some rules: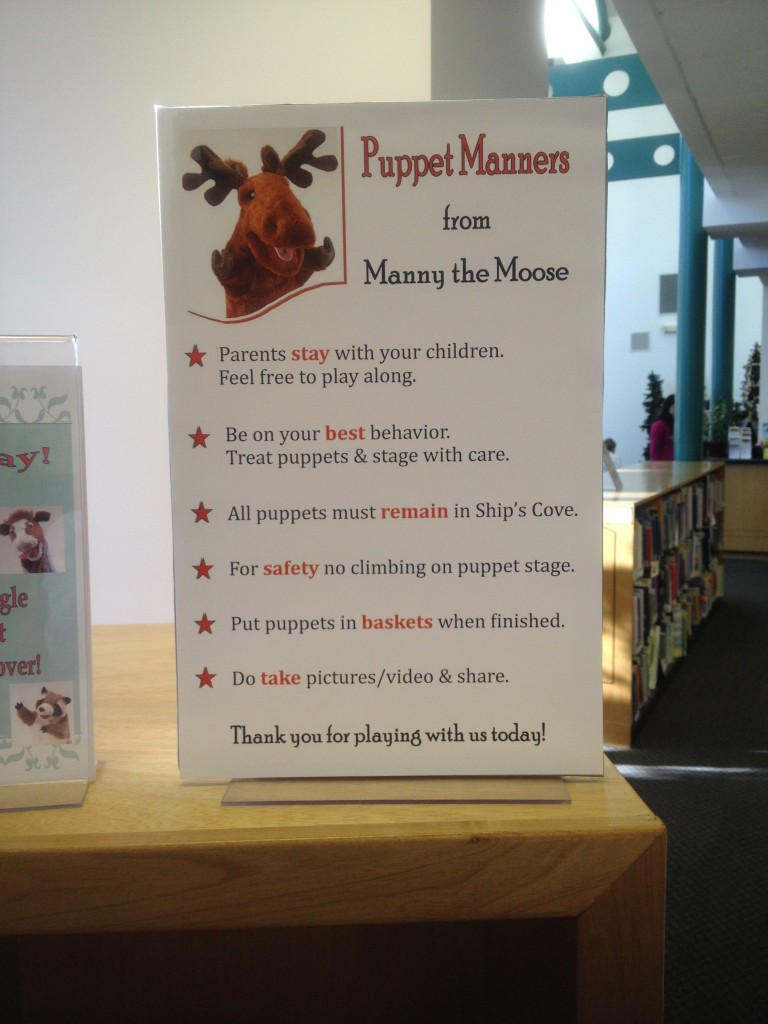 And so we tried to observe them.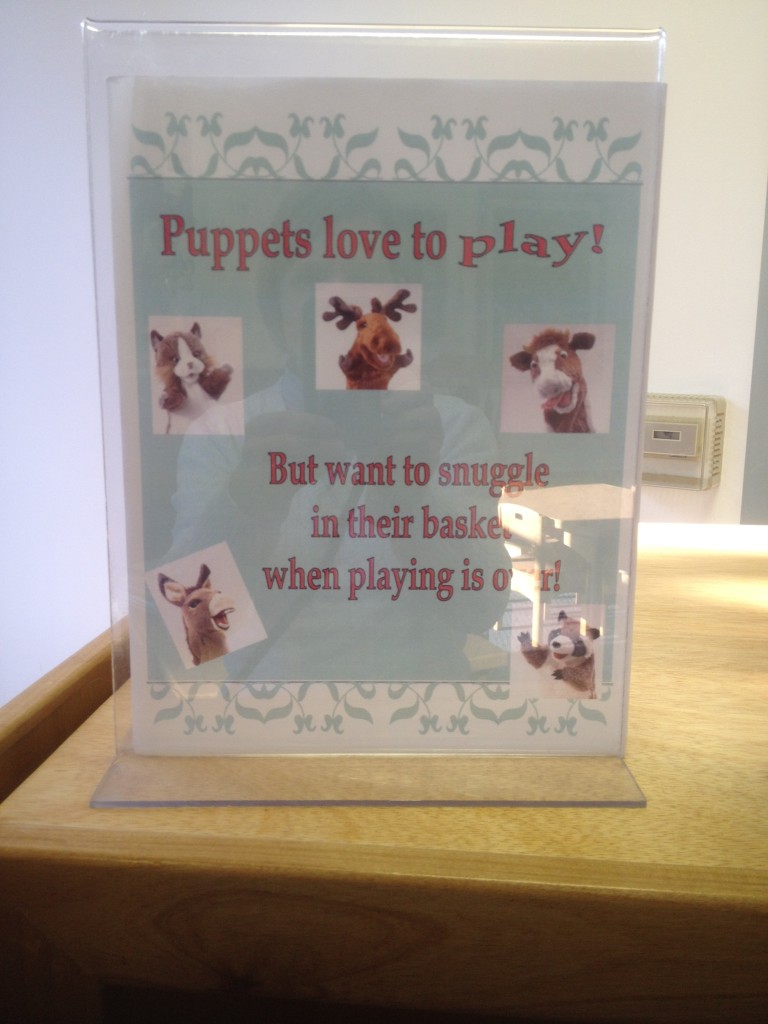 It was SO fun we had a hard time leaving. And so we just want to thank…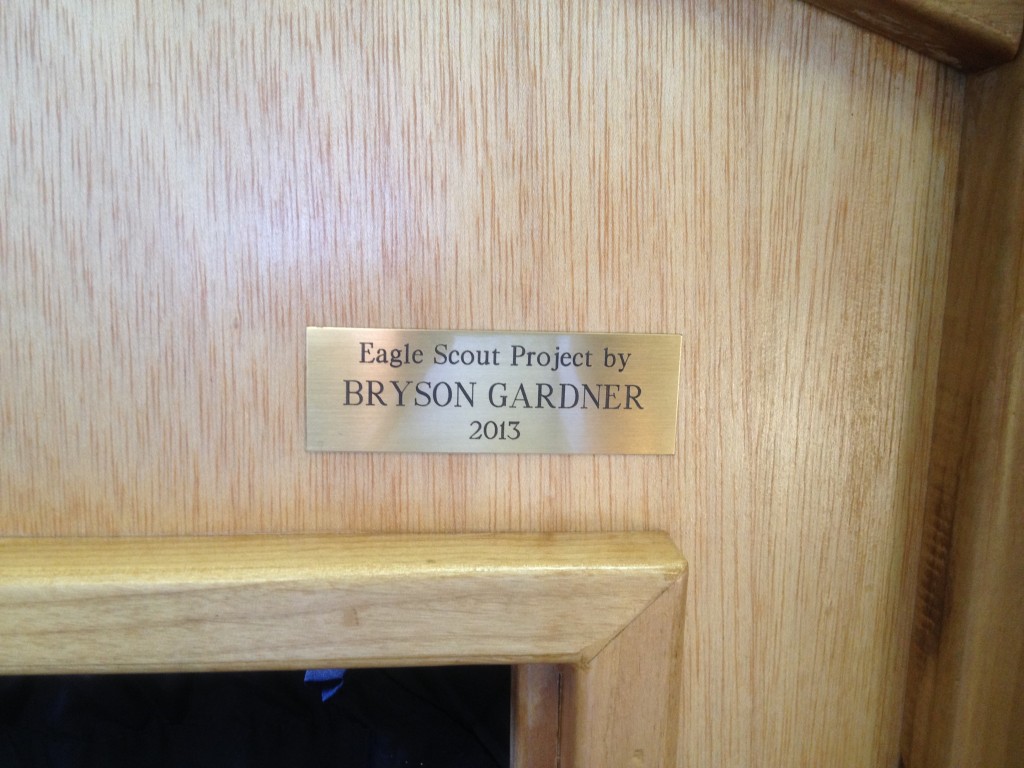 …Eagle Scout Gardner for such a FANTABULOUS project. Bravissimo! Félicitations! Kiitos! A standing ovation from your newest fans!
If I tweeted (I'm still so un-twittery), I would say #EagleProjectsRock.
Happy Making Your Community a Better Place for Everyone,
Liz 🙂
P.S. I have yet to meet an Eagle Scout project that didn't have a mother's fingerprints all over it. So, many thanks as well to the MOTHER and other supportive leaders and Scouts involved actualizing this idea!
---
---