Psst! Scout leaders: THANK YOU from the bottom of my heart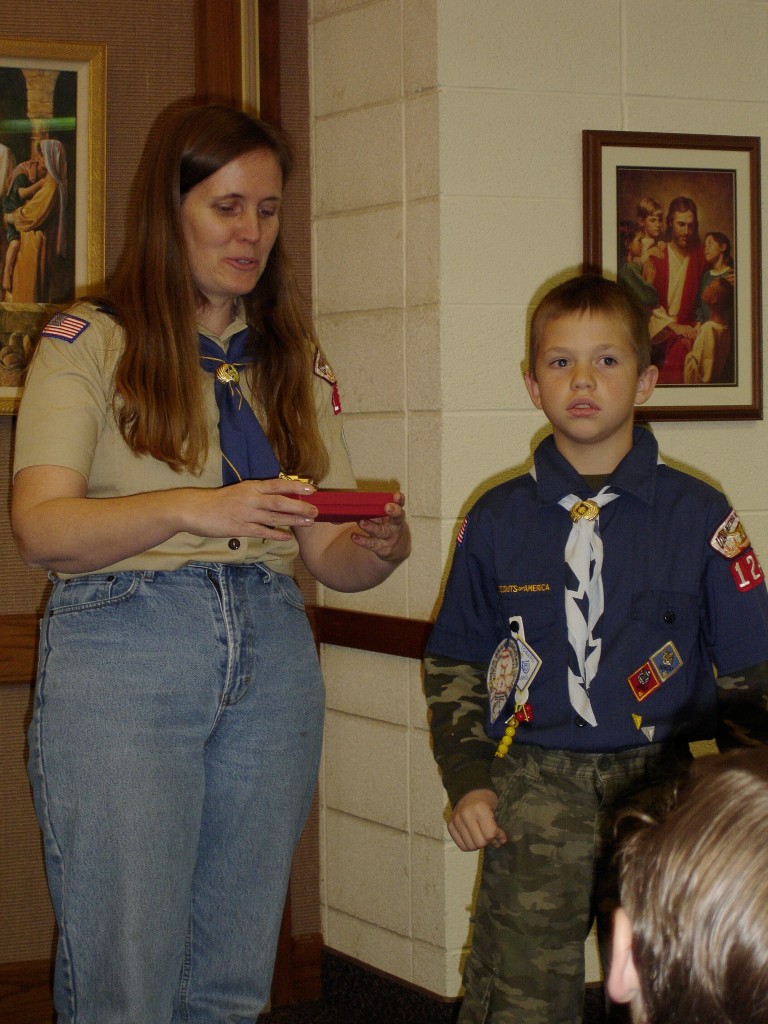 Scouting is Greek to me.
It doesn't matter that I worked with Nate and that he moved through Scouts from a Cub to an Eagle. It's still Greek.
I don't know what it is about those handbooks, but even though it a marvelous program, I still don't have it down in my head. (Someone could reorganize the program. Not me.)
I was visiting with an old friend yesterday, and I mentioned that Peter is a WEBELOS now. She nearly gasped as she remembered helping Nate when he was a young Scout. Immediately I could remember a picture of her awarding him something. (That totally looks like Pete! But it's not–love that family resemblance!)
It filled my heart with gratitude, because after so many moments of feeling utterly lost with regards to Scouting, there have always been kind friends along the way who have helped us out. Held our hands. Walked us through it.
Thank heaven!
Without them, we might still be back in Webelos with Nate.
I much prefer the view from here.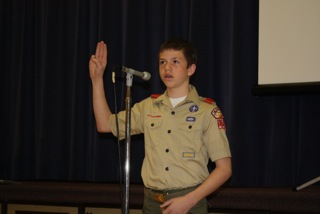 Thank you, thank you, thank you to every person who has ever helped our sons with Scouting! (Including my husband!!!)
I just have to say that recently, at a Pack Meeting, I had to laugh when our faithful Den leader was teaching the boys Olympic cheers and said, "This is the 'Curling Cheer.'" A curling cheer? Boy, do our fabulous leaders get creative! Love it! Go curlers!
Happy Scouting (and Scout Cheering),
Liz 🙂
---
---