Psst! Sharing your pool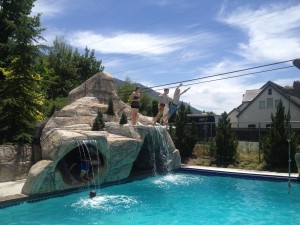 The past few summers, we have had a neighbor not far from us as well as a neighbor of my mom's who have both been so generous in letting us come and swim at their pools. We don't go often, but we feel SO grateful when we can.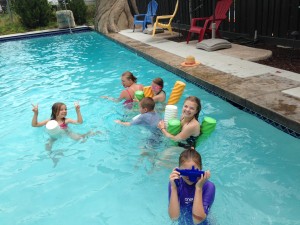 I appreciate their example of sharing such a wonderful part of their home. On a hot Utah day, it sure is nice to take a dip. We try to tidy up when we leave.
I thought it was a great idea that one family attached some laminated instructions on their poolside table. They have a constant flow of neighborhood guests that come to use their pool. Considering how costly pools and related equipment are, I think it's only fair. I especially liked the line, "Oy vey."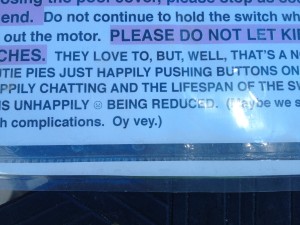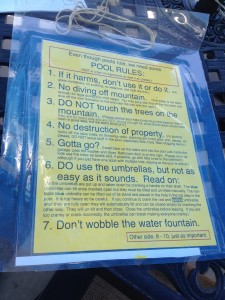 Happy Sharing,
Liz 🙂
---
---