Psst! So you want to start a music program?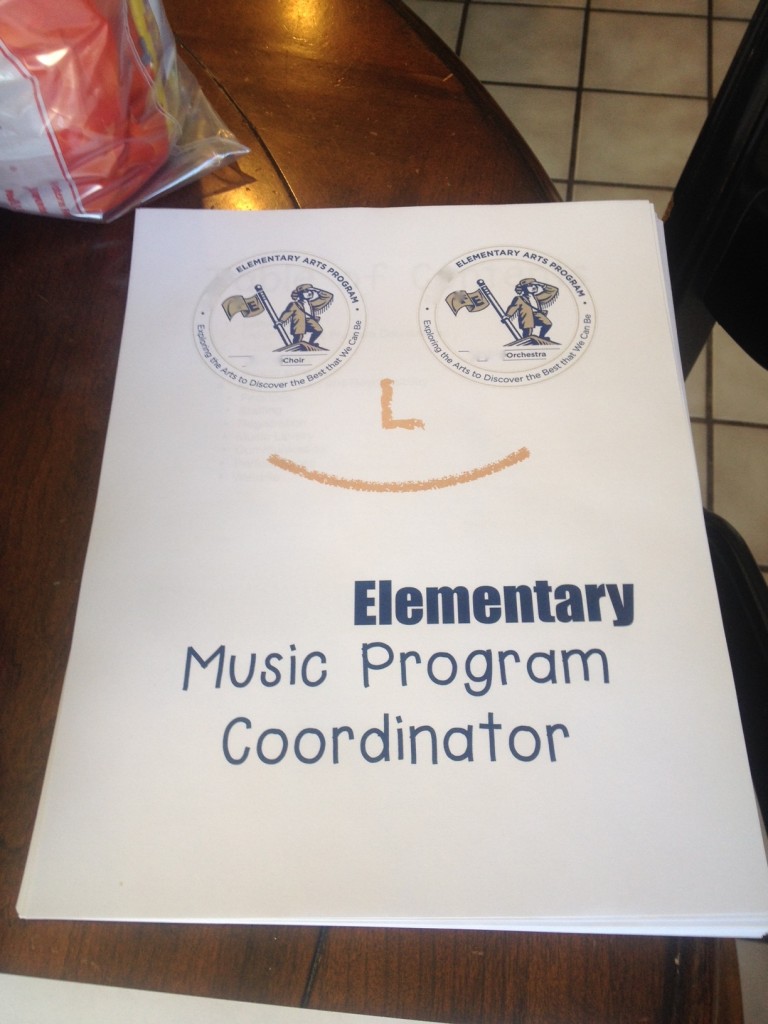 Yesterday was a milestone in my life. I finished the Music Program Coordinator binder.
So what?
Here's what: I spent the last 4 years working with other wonderful parents, administrators, and children  to establish a parent-volunteer run extracurricular music program at my children's elementary school. It has been quite a learning experience. But now I needed to pass the torch.
I couldn't find a replacement, and whenever I sat down to write down the "handbook of instructions" (or, in other words, "Here's what we have been doing so you can take it from here"), I just felt a block.
So I just kept on praying.
Then I woke up one early morning with someone on my mind. I gave this mother a call (and left a message). She called me back, and to my astonishment, she said YES!
THEN I was able to sit down and write down the instructions.
And yesterday I met with her and passed the torch.
Big day.
I'm so grateful for her willingness to take on this mission and help the choirs and orchestras continue. The chance to learn to make beautiful music is such an important gift to give children! It bears such good fruit!
On the off chance that there are a few of you out there who would like to start a program like this at your school, I'm going to spend a few Thursdays sharing how you can do that, or at least how we, with heaven's help, did so in our school.
Happy Working and then Milestone Celebrating,
Liz 🙂
---
---