Psst! This Little Miggy shares about special needs children and families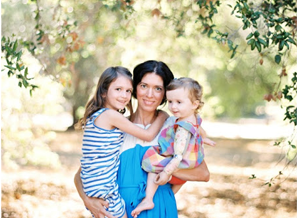 I came across a wonderful blog last week when I was looking for something. Don't you love tripping into a treasure?
"Miggy" (her name is Mignon, which is French for "cute, darling, sweet") has two beautiful girls. One of them has a special condition that has led Miggy to grow in appreciation for the blessings that come with special needs. Each Friday she highlights a child with special needs in an interview with that child's parents.
I LOVE it! I wanted to share this with you because, having felt the gift of getting to know some children with disabilities and their families over the years, I know that special challenges come with special blessings that those who are blessed to be in the circle of such children get to experience.
Here is an excerpt from one such interview with a mother of three children, each with different special needs: "On the outside, my children look very normal, and for the most part, they are well behaved in public.  But of course there are times when they are not, especially Julianna, and I have gotten stares and eyes rolled in my direction, and audible gasps, and even one time in Wal-Mart after an episode by my daughter while standing in line, I looked right at the people in front of me and said, "She has autism, OKAY???"  I was stressed and embarrassed, but mostly hurt because people need to be more understanding.  My daughter looks normal but then behaves like a much younger child sometimes and people assume I am a bad parent, when this is entirely not true.  I don't want my kids to go around with a big label to explain their needs, because really, what I want is for them to be treated just like anyone else in the world, with respect and understanding.  This is a big reason why I keep my daughter in a regular classroom with an aide—I want her to learn from regular kids and model their behaviors, dreams, and goals.  She is making so much progress this way.  And for the most part, people don't treat her any differently at school.  Having special children has made me much more understanding of other families in the same situation—if I ever observe a scene while I am in public, I just smile to myself because I know what they are going through!"
Every child has special gifts and challenges. I love how Miggy puts it: "Coincidentally both our daughters were also born with extra awesome."
So visit Miggy and her menu tab "Special Needs Spotlight" if you'd like to nurture love and compassion for the gifts children have that come in the form of some special needs.
Happy Appreciating,
Liz 🙂
P.S. When I consider the challenge of raising a family of children who are each gifted and challenged, I remember Kristine Barnett's book The Spark. She demonstrated how simply giving children the gift of childhood with a loving mother who follows the insights of her heart can make all the difference in the world. If you haven't read it, I recommend it, again!
---
---