Psst: Why Should I Volunteer at My Child's School?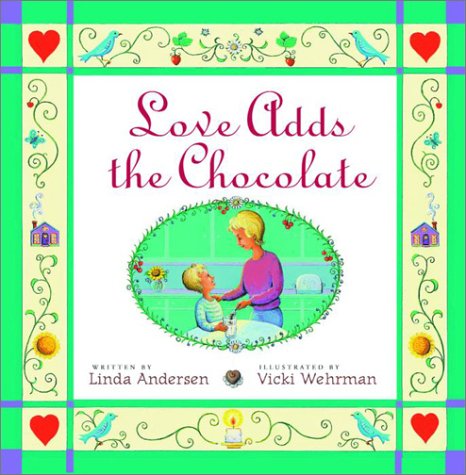 I have this darling little book that our dear "Grandma Garrett" gave me one year. Author Linda Andersen beautifully captures the nurturance that mothers add to our daily lives:
"Money, of course, can build a charming home, but only love can furnish it with a feeling of home."
"Obligation sends children to bed on time, but love tucks the covers under their chins and passes out kisses and hugs (even to teenagers!). Love reminds them of their heavenly Father and His great love for them."
Her final page sums it all up:
"Obligation can pour a glass of milk, but quite often love will add a little chocolate."
That's how I felt today as I attended sixth grade graduation today. The decorations transformed the stage into a celebratory place with balloons and banners in school colors and huge pots of flowers from people's front porches.
How? Volunteers. Especially moms. Teachers have such an ever-increasingly challenging job to do, helping our constantly-entertained and not always trained to be respectful children to learn what is needful. Teachers want to make their classroom a seedbed of joyful learning. But it's a daunting task. We think our households are hard! When we consider managing and hopefully inspiring 25 or more children, all the same age, we feel a little more humbled, right? After spending time in my children's classrooms, I feel far more grateful for what our teachers do.
Teachers can only do so much, truthfully. To make our children's educational journey more enriching, parents and community members can come and add their what they love to do to the whole picture. Women are particularly good at that. I appreciate SO much the mothers, aunts, grandmothers and friends in our communities who reach out to help at school. I cannot help but be inspired!
I wanted to homeschool my children, as I may have mentioned (that's another post for another day). But my prayers were answered with a distinct no. As my children have passed through the public education system where we live, I have a better idea why. I am certainly not saying that I don't agree with homeschooling. I just believe that there is absolutely a place for public education for those of us who choose that option.
And we as mothers have a place in public education. We have the power to make our schools a place where our children want to be. If we volunteer, when it is within our season and capacity to do so, we can add our love in whatever particular way we can, and just being there makes the school a happier place for the children. Because where a mother is, it feels like home. And being away from home all day isn't a typical child's prominent desire. And with SO many gifts that mothers can give–with all of our learning and experience and love and willingness to help–we really CAN and DO make a difference.
Today was my last day of the school year to volunteer in the classroom. I left sad to say goodbye to those "angel faces" that I've gotten to visit with, read to, or sing with all year long. They are the hope of our future. They are my children's friends. I get to share a part of my heart–my great love for beautiful music and uplifting literature–when I volunteer, and I get to connect with my own children. It makes my days happier and my life brighter.
"A house is a house is a house…" Linda Andersen writes, "until love comes through the door." A school is a place not just for teachers and children, but for parents and grandparents and community volunteers who love children, who make a school a wonderfully loving place to be.
Happy Volunteering,
Liz 🙂
---
---