Pumpkin Pie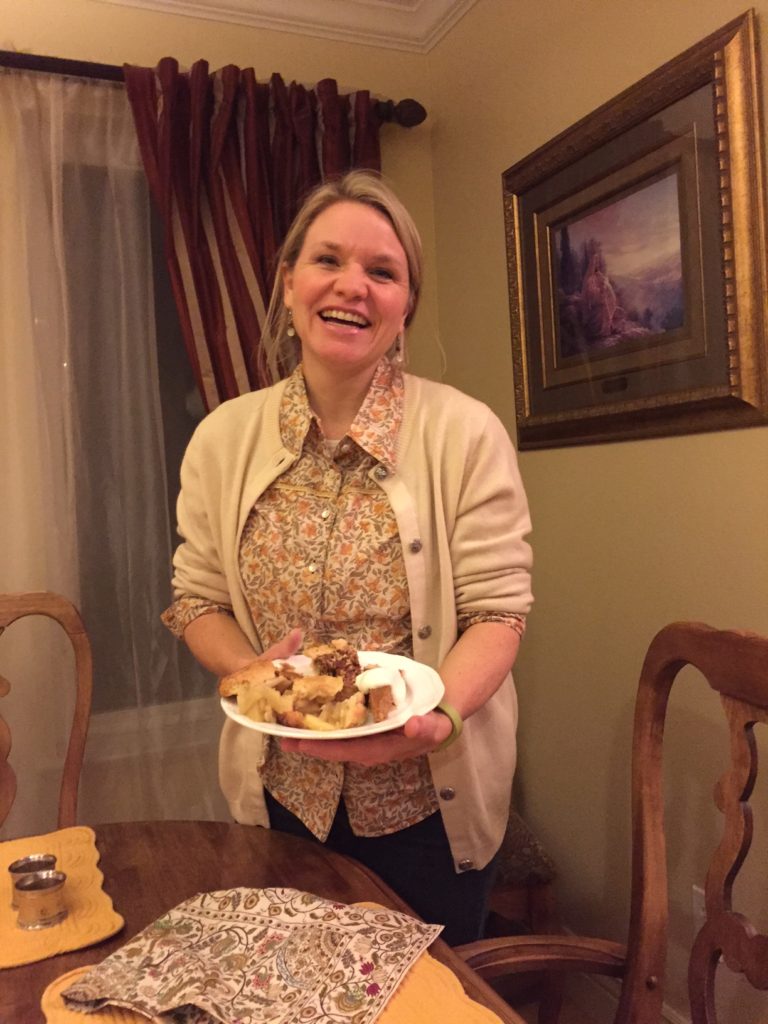 Thanksgiving is tomorrow, so we are going to be making pies today. We will need the oven space to roast the turkey on Thursday, and besides, it's going to be more fun that way. If Eliza will just let us help…
Our favorite pumpkin pie recipe comes from my mom, and it's simple: it's the recipe on the back of a Libby's Pumpkin can–with the spices doubled.
That's it!
And we've got a fabulous pecan and apple pie recipe as well! (And other delicious pies, like peanut butter [banana cream] pie…)
This year, we're going to try a pear cranberry pie from Cooks Illustrated (or Cooks' Country?) magazine (we take both, which is what happens when you have a chef in the house–and I'm not the chef!). I am trying to persuade Eliza to let me make my French apple tart instead of the deep-dish or brown bag apple. We'll see who wins…or if we make both!
---
---