Quiet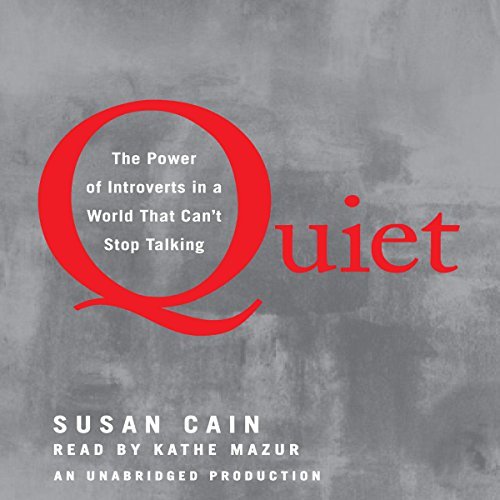 I'm really excited about listening to this book this coming month.
I've really thought a lot about how much I talk and share this year. I have tried to listen more. Sarah and Lane both read and loved this book when they read it some time ago. I always wanted to but then forgot about it until this past week when I was at Young Women camp. A young woman came up to her mom and excitedly shared that at her personality assessment class she learned she was a "white"–and suddenly I remembered Quiet: The Power of Introverts in a World that Can't Stop Talking by Susan Cain.
Reflecting on my experience as a leader at camp this year, I decided that at least half of the time, I prefer being an introvert to being an extrovert–and maybe that big groups of people are something I enjoy for short bursts of time.
And I decided that now is the time to read (listen to) this book.
---
---