Race Day!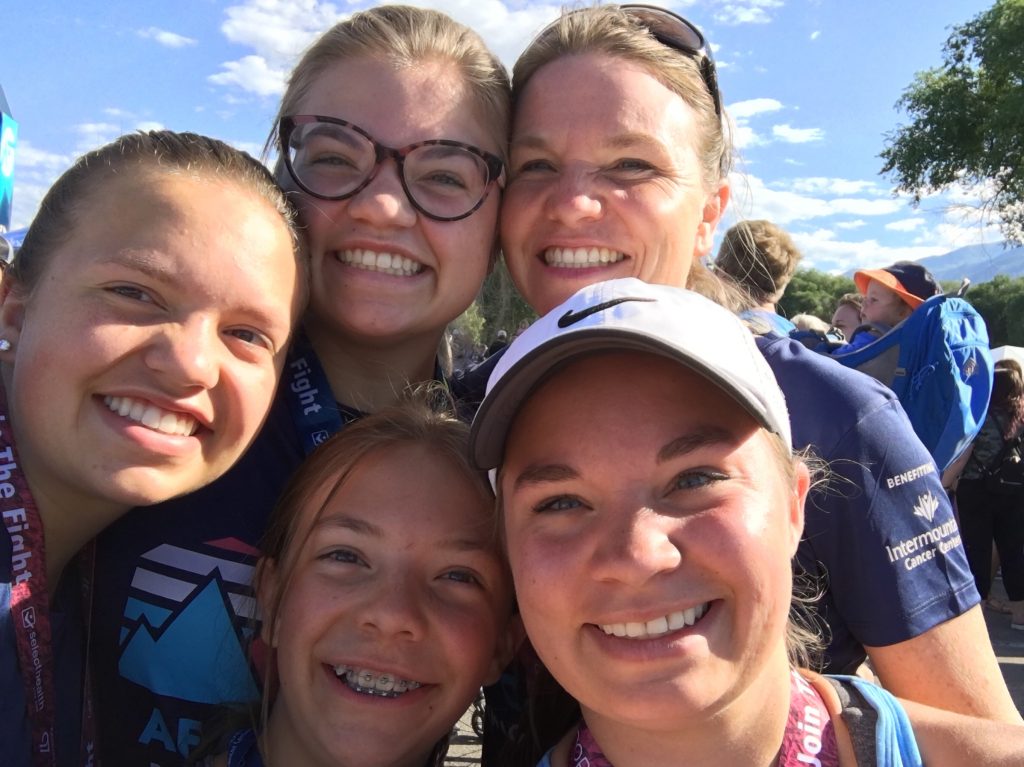 Today five of us got to race together to help fight cancer in our area. We loved it! The race was super well-organized, the atmosphere happy and vibrant, and we had all prepared to run. Three of us ran the 10K, one ran the 5K, and Anna finished up with the KidsK. My mom even came to cheer us on at the finish line! Lane and Pete would have been there (Julia is on her mission), except that they were on their way home from Southern Utah and High Adventure Scout camp.
Courage
One of the things I loved most about this race today–aside from the fact that we were all running together and have made good progress in becoming more active as a family–was the spirit of the race. I visited with a woman before our race who was just recently diagnosed with breast cancer. She had had her biopsy done yesterday and was STILL determined to run the race. THAT is courage!
I loved how families and people of all ages were running together and supporting one another: an 87 year-old woman, children in strollers, people with disabilities being pushed in adult strollers (in both the half marathon AND the 10K!), youth running the longer races (so inspiring as well)–just everyone! If nothing else, cancer has a way of bringing people together in a good way!
Wigs and prosthetics
I saw a friend who works in radiology and sees the end of the money raised: wigs, scarves, prosthetics for survivors. This makes me so happy to think about!
I'm so grateful to those who prepared and volunteered at the race today to allow so many of us to participate today!
---
---