The Raising Amazing Children Friendship Library Project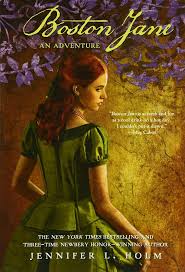 Last week, I received an unexpected surprise: My mother-in-law sent us 5 books that my sister-in-law gave her. She read them, loved them, and passed them on to us. Her goal at this stage in her life isn't to acquire as many temporal possessions as possible, and she has learned the joy of giving.
Immediately my daughter and I began reading the Boston Jane series, which we love! Eliza read the 3 books in 3 days, I believe, and I read 2 in 4 days. (I stayed up late two of those days to have time to read!) I started the third book and am hoping to squeeze in some reading time this week as well.
This year I have been working on minimizing in my home, getting rid of things that are accumulating that we don't use on a regular basis or won't truly need as our family grows. This includes recognizing that I have many good books that have blessed my life that are simply sitting on my shelf and not being read. When I picked up two of the Boston Jane books this morning, I remembered something.
I had an idea not too long ago, to begin giving away books with a label on the inside that invites the receiver to read the book, review it, and pass it on to someone else who would like to read it. This week, I received a text from a dear friend telling me that soon she will have a "Free Little Library" in her yard soon. I was so excited! I remembered my idea, and as I held these books in my hand, and decided that today is the day that I will begin my idea by sharing it on my blog.
Next I will make the labels to go inside the books, and then I will begin putting labels in the books and giving the books away. I would like to share one book each month on my Instagram account (@raisingamazingchildren.com) and create a page for it here on my blog. Then as people read the book, they can add their comments to the blog. I would even like to mail books to people who would like to read them, one book a month.
I think I will begin with these three Boston Jane books. As soon as everyone in my family who wants to read it reads it, I will give them away. I'm so excited!
Please go to the Raising Amazing Children Friendship Library Project (RACFLP) page for a list of books that I are in circulation with links to their info/comment pages. Check out my Instagram account for postings about books I am giving away each month.
---
---