Ready for Nationals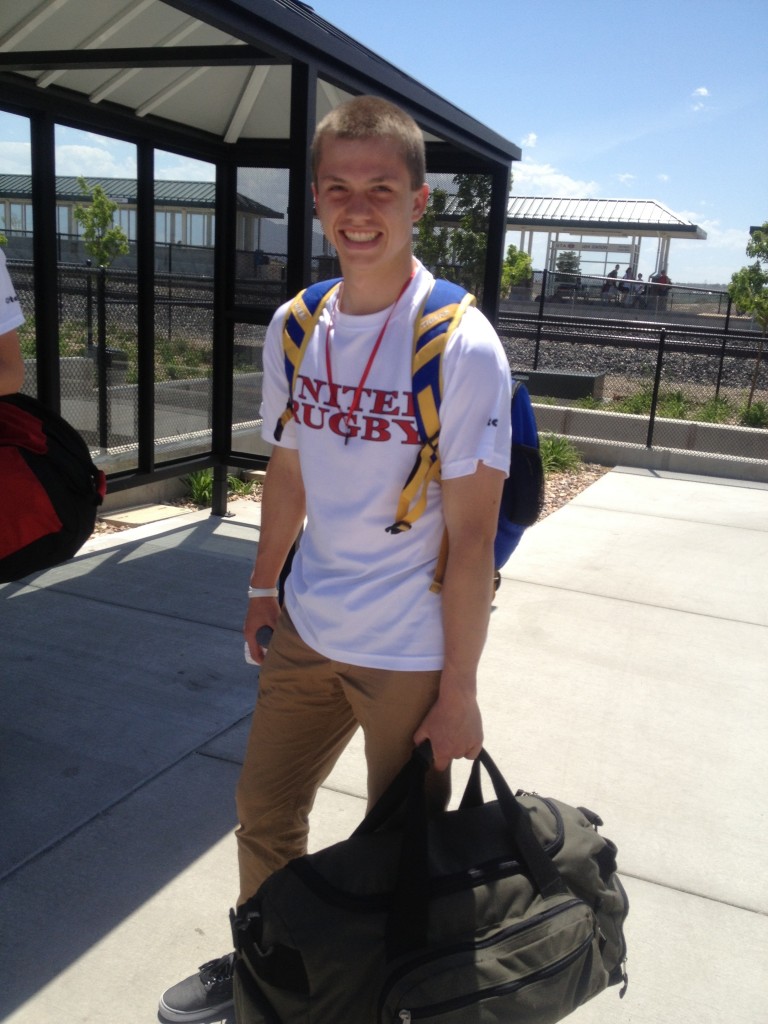 A couple years ago I knew nothing about rugby. Today I still know practically nothing, but this young man knows a LOT more and is in Indiana this week for the rugby nationals. Remember how I said my estimator is broken? Yesterday we made it to the train station just in the nick time for Nate to get on the train for the airport. The train pulled up 2 minutes later. Woot!
Wonder how many prayers I've offered during my life to make it somewhere in time? We have had so many tendermercies. I'm picturing me and my husband sweating profusely as we sprint down the airport corridors with luggage in tow ("Excuse me! So sorry!" You know people like us…) From our honeymoon forward, it's been one hurry after another. Can you imagine adding 7 children into that mix? Ha!
And look how good this boy looks with his short haircut! And it wasn't my idea!
He simply asked Lane to shave off his locks the night before, of course at like 10:30 pm (because that's when teens seem to be at their peak of preparation for the next day).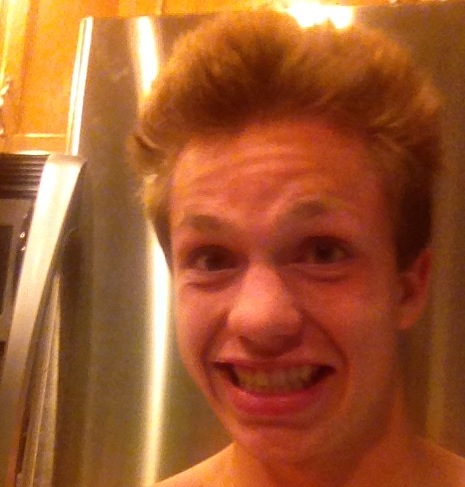 I wouldn't call this big hair, because Nate was sporting some much longer hair this year, but I really love the crew cut look on this great guy.
As I was setting the table last night and had to set for one less spot, I felt sad! I missed him already! GO UNITED!
Happy Scrumming,
Liz 🙂
P.S. Scrum: seriously! What an interesting word for an even more intriguing sport. I admit it makes me cringe watching these great boys play, and I haven't gotten to do a lot of watching because of conflicting dance and rugby schedules. But just watching them push around like that, you just KNOW someone is going to get hurt! I'm such a wimp!
---
---