Real food, real fast 2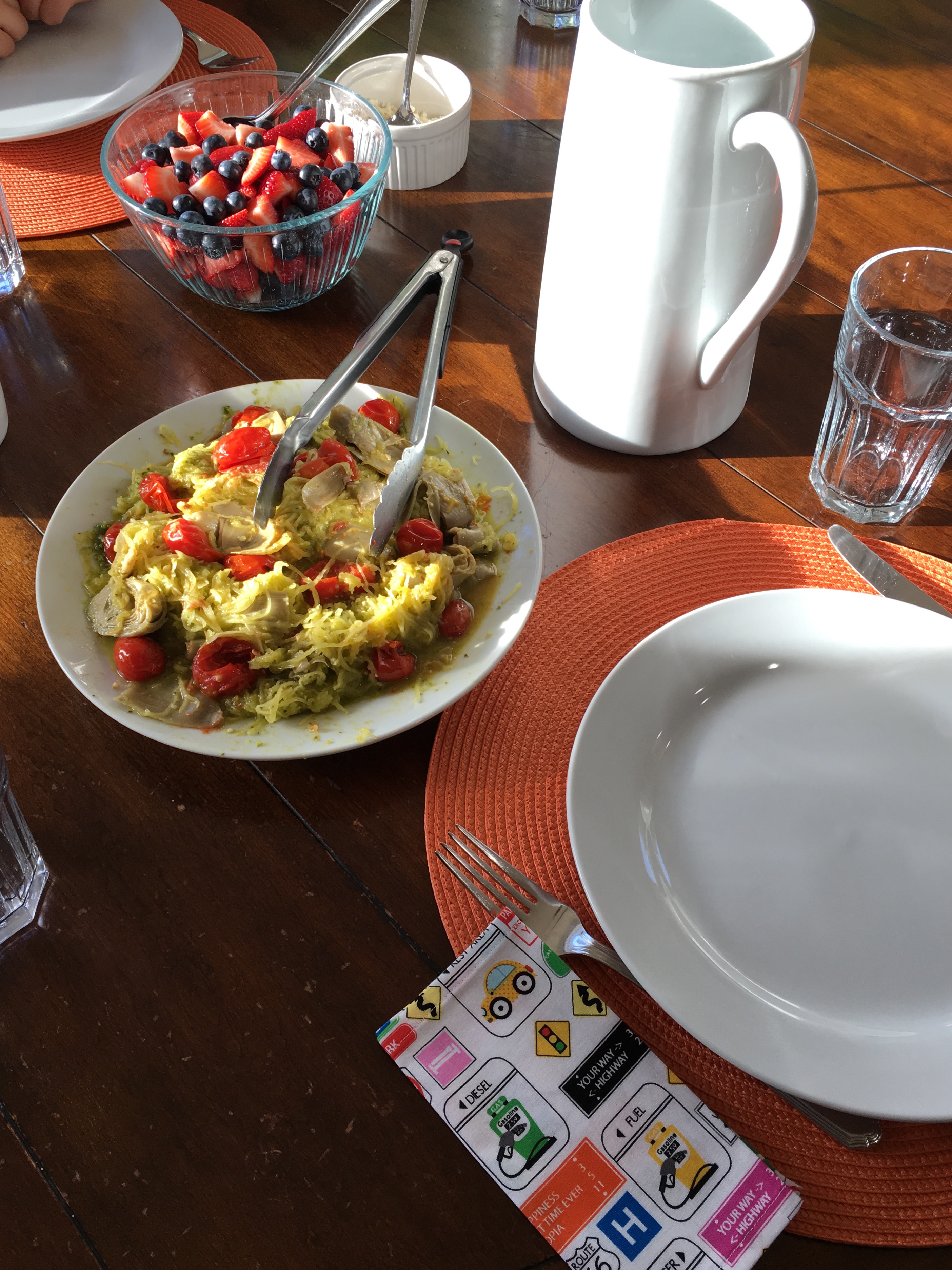 May is the month for easy meals.
Let's be real: which month ISN'T the month for easy meals? LOL
If you like angel hair pasta with roasted tomatoes, artichoke hearts and pesto sauce, you should try it with spaghetti squash.
I'm not kidding!
It is SOOO good! (Even my husband liked it…mostly. He's still not sure squash in any form is worth the effort.)
You preheat an oven to 400 degrees F, wash off the outside of a spaghetti squash, slice it in half, scoop out the seeds, put some water in a baking dish, lay the two halves flesh-side down, and bake it for maybe an hour. It will be done when a fork goes in and out of the flesh easily, and the flesh starts to come out like strands of spaghetti.
After the squash is baked, rinse off some grape tomatoes. Pop them back into the baking dish with a little water in the bottom (or just toss them in a little olive oil and put in the baking dish). Stick them under the broiler on high and broil them until they look like they are about to pop. Take them out.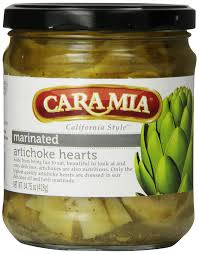 Scoop out the baked spaghetti squash and place in a bowl. Pour in some pesto–as much as is to your liking. Add some marinated artichoke hearts and the roasted tomatoes. Toss and serve!
The BAKING part of this recipe isn't fast–you have to plan ahead–but the rest IS fast, simple, easy to prepare, and nutritious!
We served our tomato/artichoke/pesto dish with some tossed fresh berries, warmed up lentils and a chopped cabbage/kale salad mix from Costco.
---
---