Reciprocal reading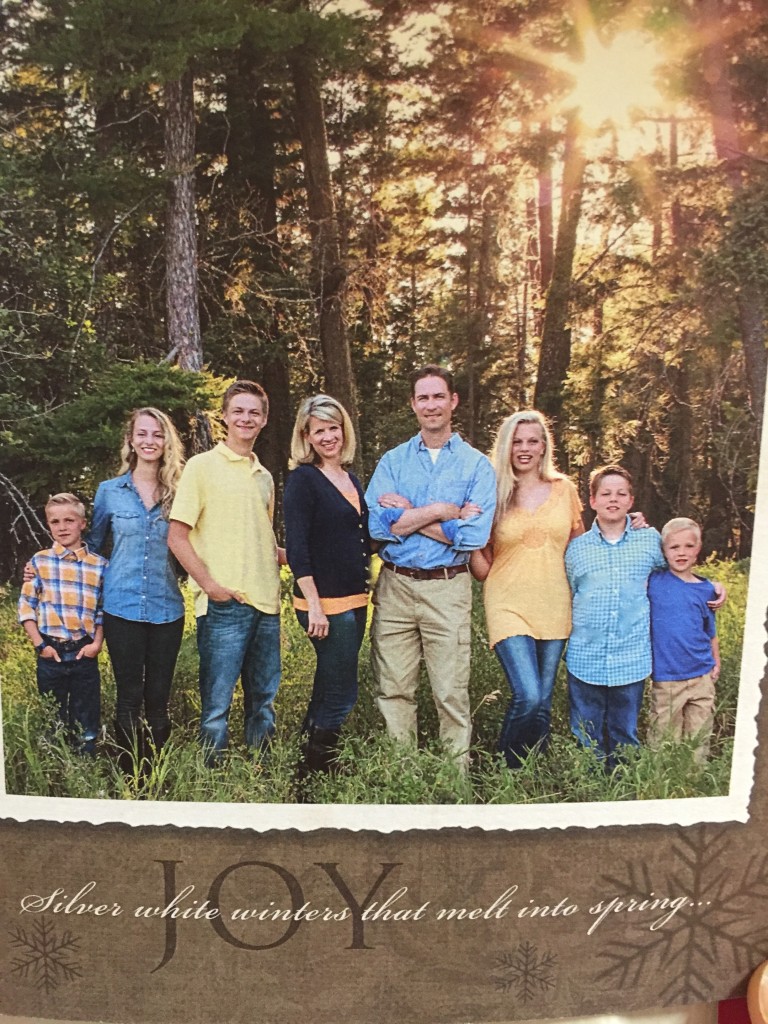 One of my favorite traditions of Christmas is sending and receiving Christmas cards! Our children love it, too, and they practically argue over who gets to get the mail and open the cards. We hang them on a door in our kitchen where we can see them for at least a month after Christmas is over!
I love the letters, too, because it has been so many years now, and the children of my college friends are all starting to go to college, go on missions, get married, and have their own children! It is amazing to watch the "circle of life" and "grow up" together!
A dear friend of mine from BYU French House days has had the theme of the song "My Favorite Things" for years now. Her cards started out beautiful and homemade (she has artistic eye and hand) when she and her husband was first married and starting their family, and now they come with printed with beautiful photos and a line from the song. In her letter, she shared a "favorite thing" that happened this year to each person in their family.
I wanted to share her "favorite thing" from this year: "reciprocal reading:"
These are a few of our favorite things….
MORNING READING- After years of reciprocal reading before morning drop off at school–the kids read to me their scriptures, then I reciprocate with harry Potter, the Famous Five, Where the Red Fern Grows, Huckleberry Finn, Tales of Robin Hood, Chronicles of Narnia…–I have realized how much I look forward to this ritual. Now for the first time in 20 years there are no children at home during school hours, and while I feel a little guilty about this new "me" time (not too guilty), morning reading is still a highlight of my day.
What a marvelous way to start the day!
I love the "reciprocal reading" of Christmas cards! I am inspired by those we have been blessed to know in our circle of family, friends, and school and work associates. We learn so much from those around us, and it makes my heart swell with gratitude to heaven for those associations.
And now, I can't wait to discover The Famous Five by Enid Blyton! Our family may just be seeing that in our Family Book Club this year!
---
---