Relationships: what is in our control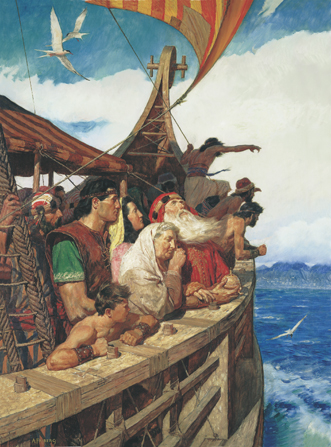 I learn so much from the Book of Mormon about family relationships!
This morning I was reading 2 Nephi 5:14 when I was reminded that often the way people act is completely out of our control:
"…for I knew their hatred towards me and my children and those who were called my people."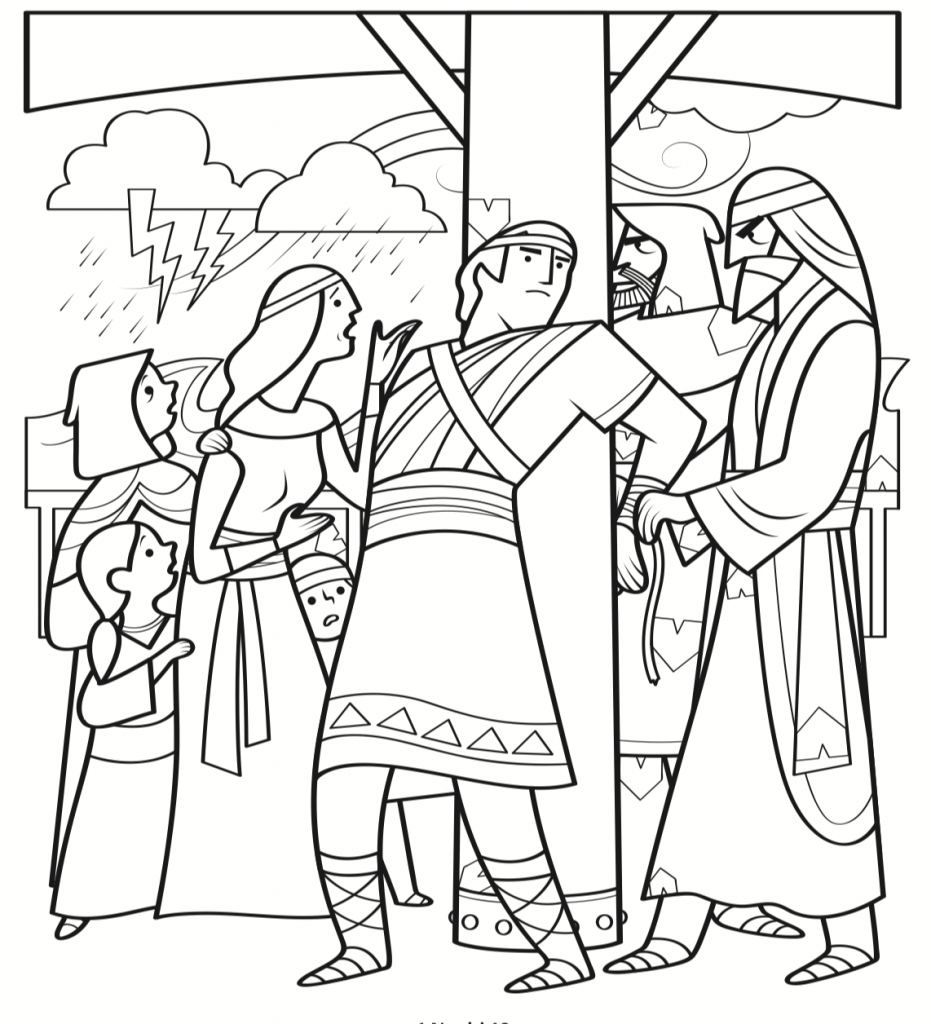 Who is Nephi?
If you don't know the Book of Mormon, here's the deal: Nephi was an amazing son and younger brother. He was humble and quick to serve, uncomplaining, hardworking, obedient, loving–an exceptional team player. His two older brothers? Not so much. They complained, dragged their feet, mocked, bullied and even abused Nephi physically and verbally. They even threatened his life! They felt entitled and acted accordingly. They blamed Nephi and his father for their problems instead of taking personal responsibility for their own lack of action and for the problems they caused. In what they said and how they acted, they seemed to believe the world revolved around them.
They allowed their blame to go so far as to grow into hatred towards their extended family.
What a tragedy!
Lehi's family (Lehi is Nephi's dad) is a great case study in relationships and how we don't have control over our family members' (or anyone else's) behavior. We can be trying our best to help others, be loving and unselfish and trying to understand others and be a peacemaker and still things can go awry.
I have seen this to be the case in our own family and in myself.
It's not our fault
The other morning I put on some peaceful music in the hallway as Lane woke up the children to call them to scripture study. One child stormed out for prayer and then headed downstairs in anger. This child refused to come to scriptures. We moved forward without her. Later, I texted her saying that I was sorry she had had a hard morning, and she texted back an apology. She's an absolutely awesome daughter who was having a difficult moment.
I have learned that even when I'm trying my best to be a loving mother or wife, sometimes my family doesn't respond with love or kindness.
Sometimes it is
The opposite is also true: sometimes my children or husband are acting beautifully and with so much love, and I lash out at them or act grumpily or misjudge and say something inaccurate that hurts someone's feelings. And it has nothing to do with them! I am the one who needs to apologize and get back on track!
Come, follow me
I hope that my children are learning to "own" their behavior by my example of not excusing my behavior or blaming others and by apologizing when I do something wrong–no matter how small. I believe in the "Come, follow me" way of parenting, imperfect as I am at correct modeling!
No one is perfect, and that's OK
None of us is perfect in our behavior. I love that the Book of Mormon helps me evaluate my own behavior–to examine it and see where I can make adjustments to be more thoughtful, more others-centered, more diligent or loving–whatever.
And I love that the words of Christ help me see that it's simply OK to make mistakes, and that the Savior will always be there to help me back up and to urge me onward. (See 2 Nephi 25:23, or Elder Holland's talk, "Be Ye Therefore Perfect–Eventually," for example.)
P.S. Some really encouraging quotes
In looking for scriptures that talk about mistakes for this post, I was reminded of a quote, and my search for it brought me to the quote and other parts of a very comforting talk by President Faust. I want to post some of it here:
"Who are good parents? They are those who have lovingly, prayerfully, and earnestly tried to teach their children by example and precept "to pray, and to walk uprightly before the Lord."4 This is true even though some of their children are disobedient or worldly. Children come into this world with their own distinct spirits and personality traits. Some children 'would challenge any set of parents under any set of circumstances. … Perhaps there are others who would bless the lives of, and be a joy to, almost any father or mother.'5 Successful parents are those who have sacrificed and struggled to do the best they can in their own family circumstances.
"The depth of the love of parents for their children cannot be measured. It is like no other relationship. It exceeds concern for life itself. The love of a parent for a child is continuous and transcends heartbreak and disappointment. All parents hope and pray that their children will make wise decisions. Children who are obedient and responsible bring to their parents unending pride and satisfaction.
"But what if the children who have been taught by faithful, loving parents have rebelled or been led astray? Is there hope? The grief of a parent over a rebellious child is almost inconsolable. King David's third son, Absalom, killed one of his brothers and also led a rebellion against his father. Absalom was killed by Joab. Upon hearing of Absalom's death, King David wept and expressed his sadness: 'O my son Absalom, my son, my son Absalom! would God I had died for thee, O Absalom, my son, my son!'6
"…'The Prophet Joseph Smith declared—and he never taught more comforting doctrine—that the eternal sealings of faithful parents and the divine promises made to them for valiant service in the Cause of Truth, would save not only themselves, but likewise their posterity. Though some of the sheep may wander, the eye of the Shepherd is upon them, and sooner or later they will feel the tentacles of Divine Providence reaching out after them and drawing them back to the fold. Either in this life or the life to come, they will return. They will have to pay their debt to justice; they will suffer for their sins; and may tread a thorny path; but if it leads them at last, like the penitent Prodigal, to a loving and forgiving father's heart and home, the painful experience will not have been in vain. Pray for your careless and disobedient children; hold on to them with your faith. Hope on, trust on, till you see the salvation of God."8  (President James E. Faust, "Dear Are the Sheep That Have Wandered," April 2003)
(The illustration above is from coloring pages of Book of Mormon stories. Click on the link or the image to go to the source.)
---
---