Rice cooker for overnight oatmeal, or not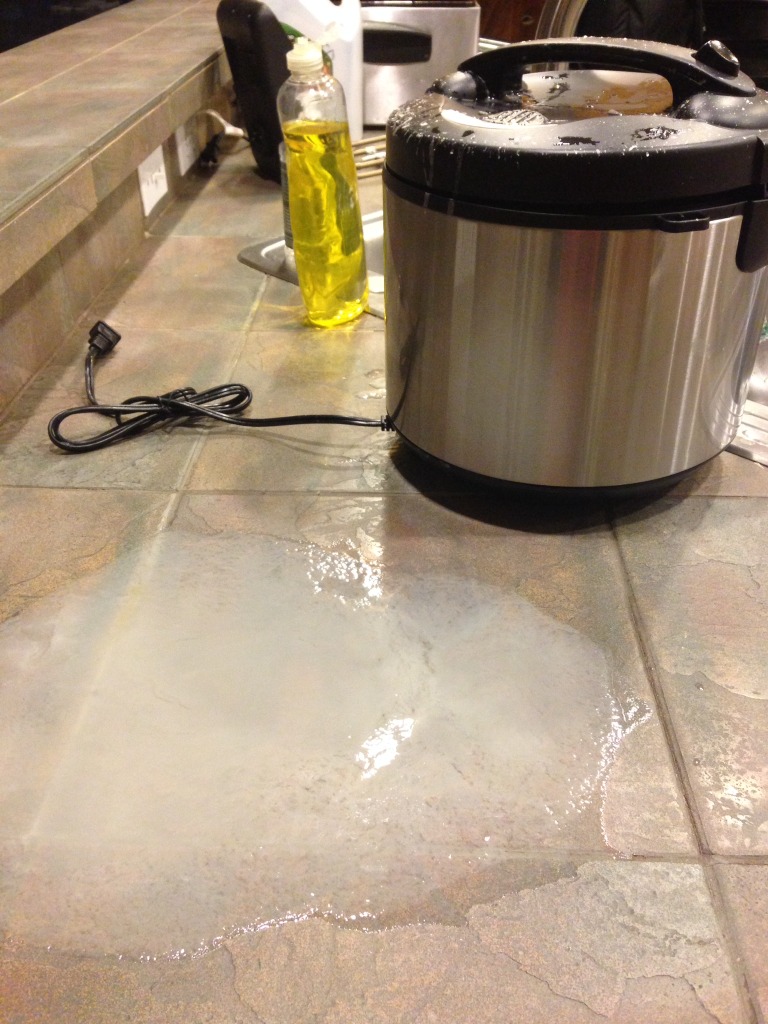 Last night, before heading to bed, I started some Irish oatmeal (steel cut oats) in our new rice cooker. I didn't check the instruction booklet (we've used a rice cooker for years) or check online to see if this was a good idea or not. I simply put 1 1/2 cup oats and 7 cups of water in the cooker on the delay timer on the brown rice setting and went to bed. Julia, who got up at 4:30 am, said it smelled good. But when Lane came down at 5 am, it had spilled out everywhere. Oops! Guess that didn't work!
I'm not deterred, though. It's so nice to get up and have breakfast already cooked! And it's so nice to wake up to the smell of nutmeg and cinnamon wafting upstairs. Maybe I'll try the slow cook option next time?
Good thing the clean up was easy, and that there was enough cooked oatmeal for all of us to eat! 🙂
---
---