RTW: Taking tests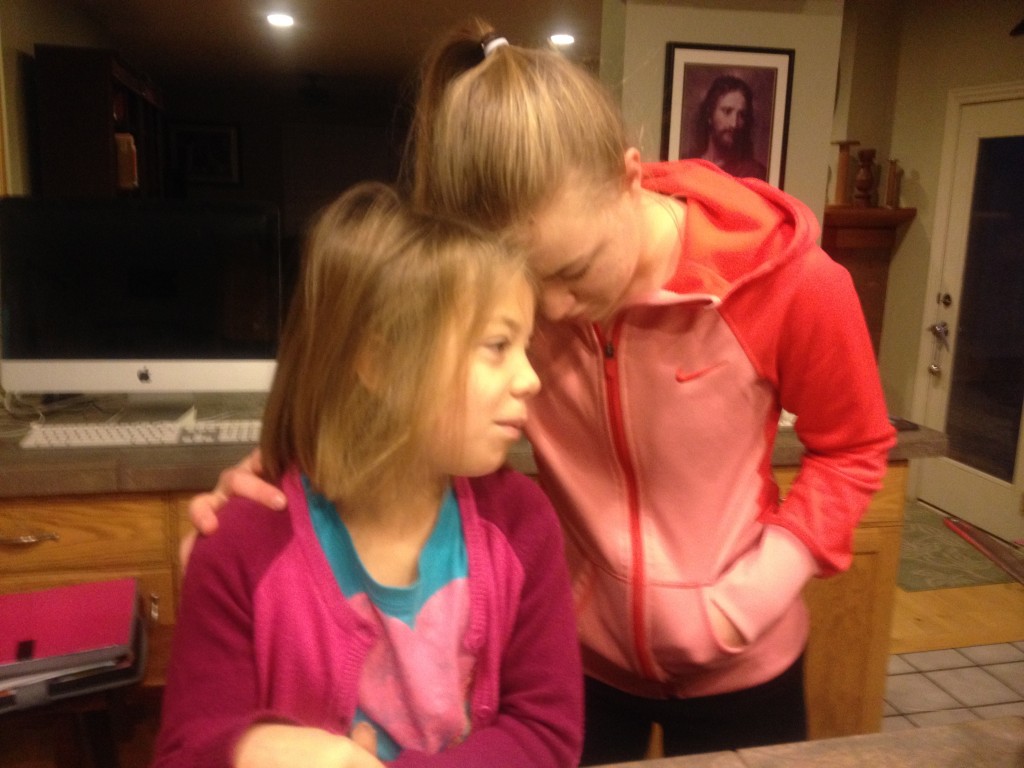 We've had a chance to enroll our children in the gifted-talented program that our district offers. (I figured it was a trade off for the homeschooling I had wanted to do.) In our district, you have to test to qualify for the class. We have had each of our children test. Anna's turn came last week, early Saturday morning.
I told her that she was the last child to take this test, and that it was a Livingston tradition!
"No," Rebecca corrected me, "this is the Livingston WAY."
True, true.
Julia encouraged her by giving her a "mind meld:" she touched her head to Anna's to "transfer" some of her genius.
Ha!
I realized, on this last early morning test day, that we have been teaching our children that whether you pass or not, trying is important. And if you don't pass, that's OK, too. There are plenty of ways to learn and grow, every child being individual in what they can do and when they can do it.
(And mind melds from your sister helps.)
Happy Trying,
Liz 🙂
---
---