RWM: Dance, Pioneer, Dance!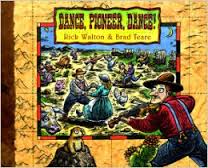 Pioneer Day is tomorrow! I love knowing how the pioneers, after long days of walking the hot plains, would circle their wagons together, get out their fiddles, and kick up their heels in a dance. SERIOUSLY! This is impressive.
This fun book is one that you have to read in the rhythm that it's written, like a dance song. It makes you want to get up and dance, too!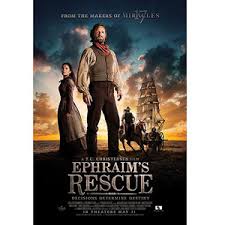 Another recommendation we have is a movie called Ephraim's Rescue, and there is some sweet Scottish dancing, and a true story about the miraculous healing of some frost-bitten (as in black) feet.
The whole movie is based on journals of those who made that amazing journey. If you don't know this story, prepare to be truly inspired.
When I visited the Winter's Quarters Visitors' Center, I discovered two special parts of my family history: my great-great-great grandmother, Lucy Morley's, grave, and her husband, Isaac Morley's, violin. Apparently, he was one of those pioneers who pulled out the fiddle to play for others. Wish I could have heard him. (I will try to find that photo.)
This was a sweet detail in my life, since I play violin, and never knew about this connection to my ancestor.
Happy Dancing (and Reading)!
Liz 🙂
---
---