Thanksgiving Day Parade and Inspiring Creativity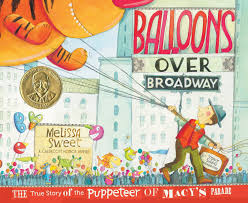 Balloons Over Broadway: The True Story of the Puppeteer of Macy's Parade by Melissa Sweet.
I love children's biographical books: true stories about real people's lives give us insight into how history is shaped by people who were once children, and how their childhood affected what they accomplished as adults.
Tony Sarg loved discovering how things move. This led to his learning how to make marionettes, which led to his creating the first hot air balloon characters we see today in parades such as Macy's Thanksgiving Day Parade.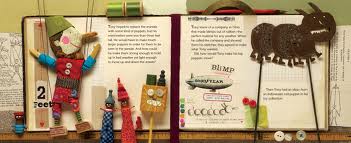 This book has wonderful illustrations using a variety of media. It's a great way to help a child see that by exploring all the good things s/he wants to learn about can lead to developing his or her abilities to enjoy creating and doing good for others.
And it's another great example of how immigrants have made up the history of our country in so many, many ways!
Happy Inspiring,
Liz 🙂
---
---