Scripture Journals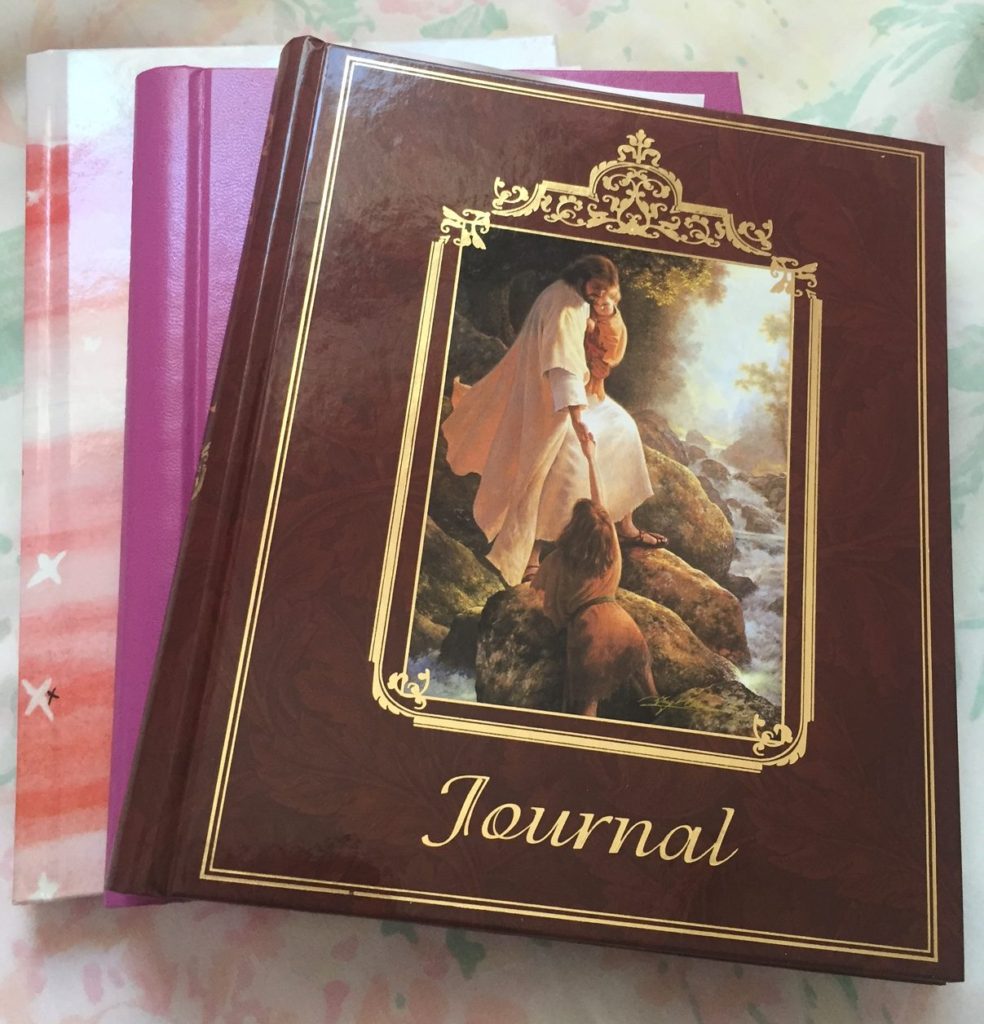 A week or two or three ago, I had a prompting to get a scripture study journals for each of our children to use during the summer. I came across an article in my personal studies that was a young man sharing his experience using a scripture study journal; reading it affirmed my desire to follow through on this idea.
So I found some at Seagull Book last Monday and brought them home. I had prepared a bookmark with some scriptures on it that we are going to "ponderize"/memorize together each week this summer. I let each child pick the journal s/he wanted and gave them a bookmark as well.
They are using their journals during their personal study and sometimes we use them during family scriptures, too. I love summer! There is sometimes a little more time for study, and it just makes it easier to feel the Spirit when we're not in a rush to get out the door for school.
Here's the bookmark and list of scriptures, for those of you who are snoopers. OH I'M TOTALLY KIDDING! That's what a blog is all about, right? Sharing! And I love to share!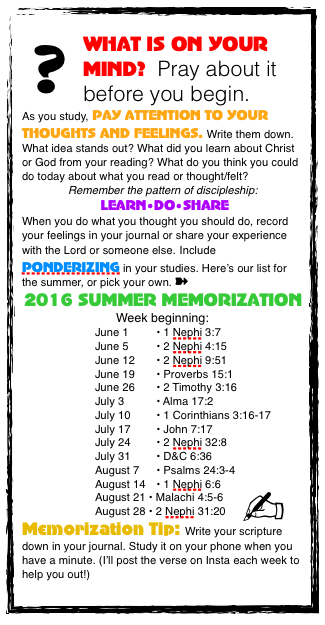 ---
---