Seasonal everyday fabric napkins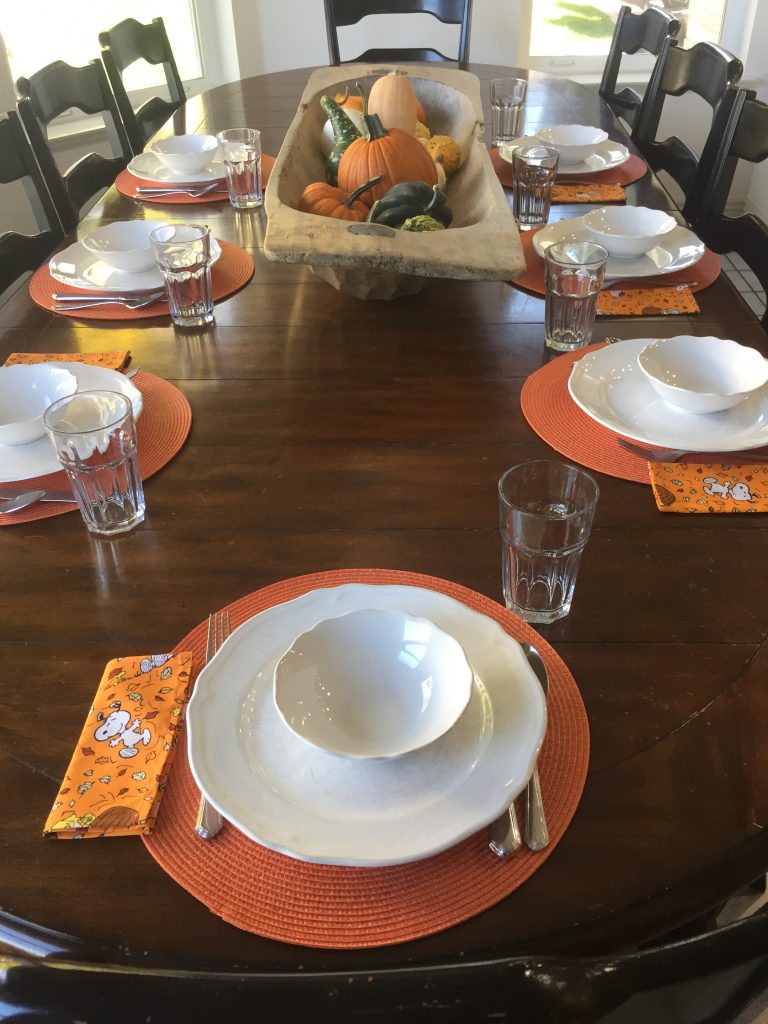 I decided I wanted to make some fabric napkins that we could use everyday–something the same size as a paper dinner napkin, but only have the size of a full napkin, so that it wouldn't have to be pressed. Just wash, fold, and use.
I imagine that at the cost of 1/2 yard of 44″-wide fabric (which makes 6 napkins at the finished size of 6.5″ x 13″), eventually you would be saving money over using disposable paper napkins. But I'm not just doing this to save money. I'm doing it because for me, it's fun. And easy. And fast.
Love it!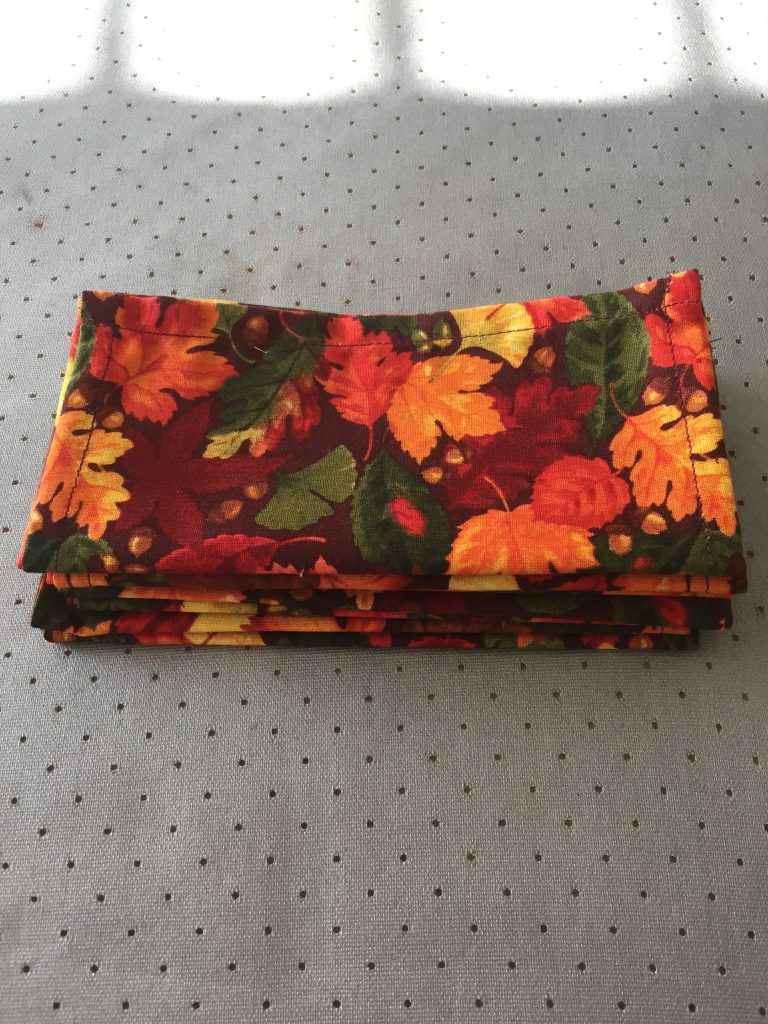 I want to sew 5 sets of 6 fabric napkins in 5 different patterns of fabric for each season, so 20 sets of 6. I love variety and change. That will allow me to put each set away while using the current season's set. We can use paper on Saturday and the large fabric or paper napkins for Sunday dinner.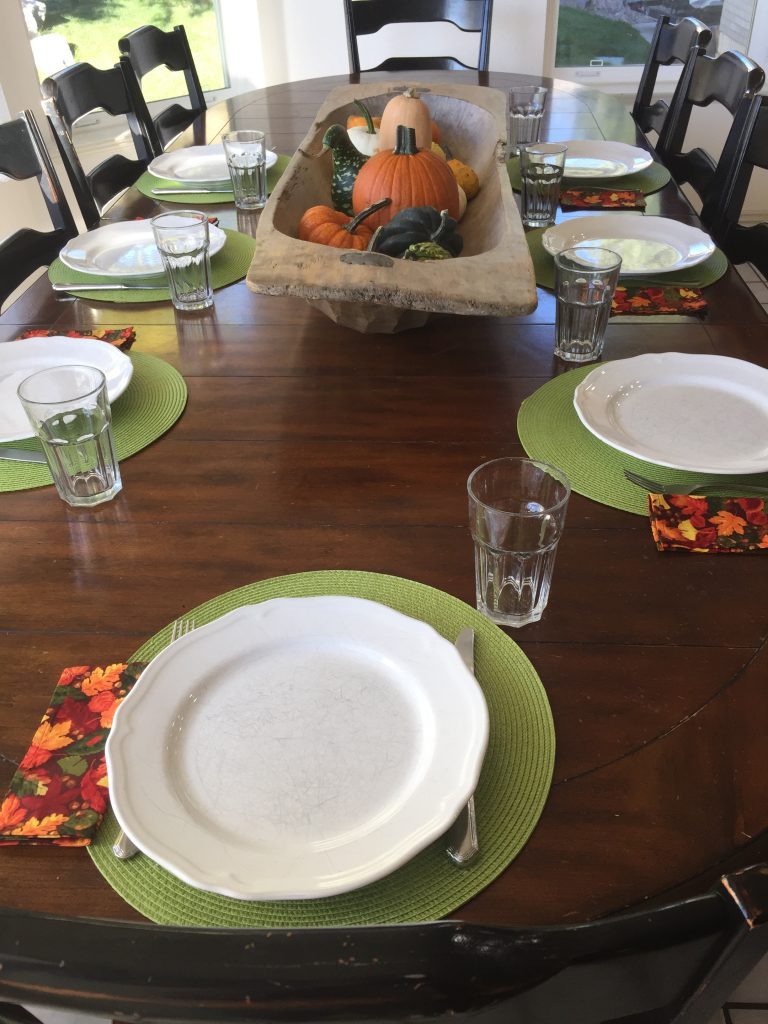 This project should be fun for a while, and then I can be done!
Cutting out the fabric (8″ x 14.5″ rectangles) goes quickly if you have a rotary cutter and mat. Pressing is the longest part, made faster with a long metal ruler (that I just got at Wal-Mart in the office supplies section). Sewing each napkin only takes me about a minute and fifteen seconds, so I can sew all 6 napkins in less than 9 minutes.
Here is a video of how to make a simple fabric napkin. (I need to remake it since I have simplified the process a little. LOL.) I will post some step-by step photos here another day. If you have any questions, email me or message me on Instagram.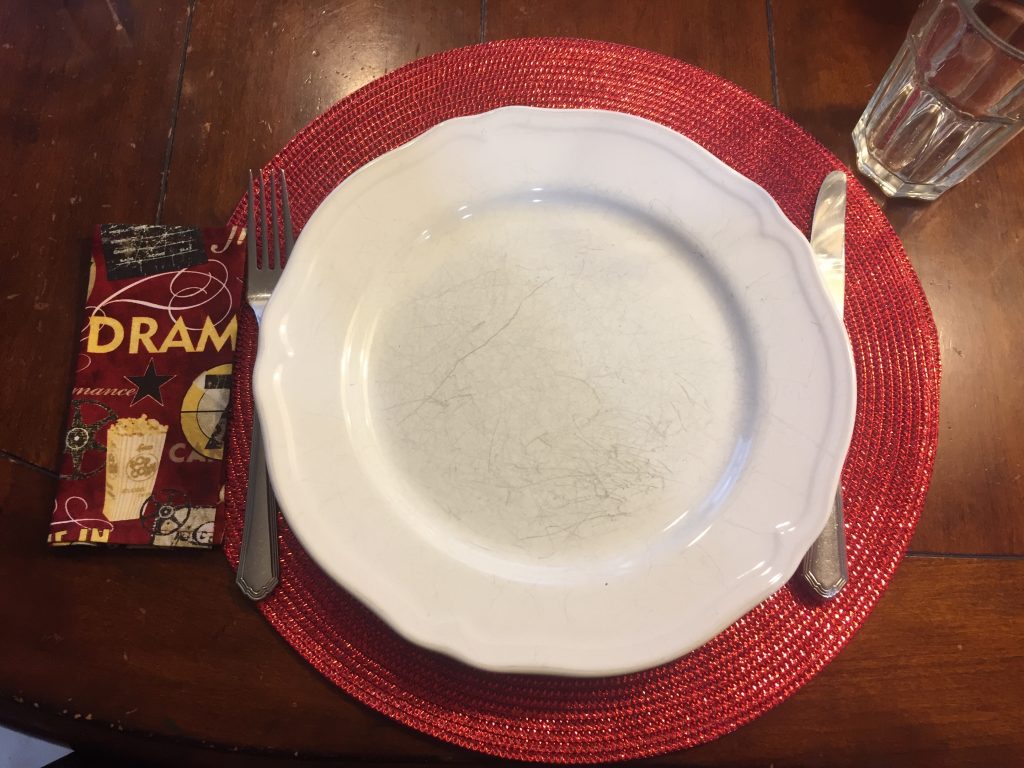 ---
---