So you need to work at home to be with your children?

Sometimes the answer we are looking for is closer than we think.
I saw this story today about a family who moved their dream business to Amazon.com when the change in economy made it impossible to afford the mall stores where they were. Hooray that they were able to work things out! Really, being with your children while they are still at home is precious time, and if it's possible to be there, what a gift!
It seems to me that there are  more solutions to our own problems then we know once we begin looking for them. I'm amazed at how God helps us see the resources we can access when we are open to finding them. "When the student is ready, the teacher appears." I just said that to my children this morning in scripture study. 🙂
In our home, one way we try to nurture "using your resources" is to praise our children when they do use their resources well. When a child earned and is saving their money for a future purchase, we say, "Great use of resources!" or "Good job saving up!"  If a child used what was already available to them, we say, "Way to use your resources!"  One daughter did that this week when she borrowed a leotard for her class opera instead of asking me to make a costume for her, or when she lent her brother's bow tie (with permission) to a classmate who needed one for his costume. That kind of sharing is great in any community! We've seen that our children often discover their resources when we tell them "No" or "Sorry, we don't have money for that." That's when they start getting creative and figuring out solutions to their own problems. It's such a win-win situation.
I have been learning about using my resources to help a music program at our school grow by inviting Boy Scouts who need an Eagle Project to assist in creating what we lack. Just this afternoon we had our third Eagle project completed and donated to the school. These are practice bells that we will send home with the kindergarteners next fall. They don't play a tune, obviously, but they will help the students learn hand-eye coordination. They will be able to listen to the tune online and see the sheet music. I'm so grateful for this terrific Boy Scout and his wonderful family that supported him in making this needed resource a reality! "Way to use your resources, Caleb!"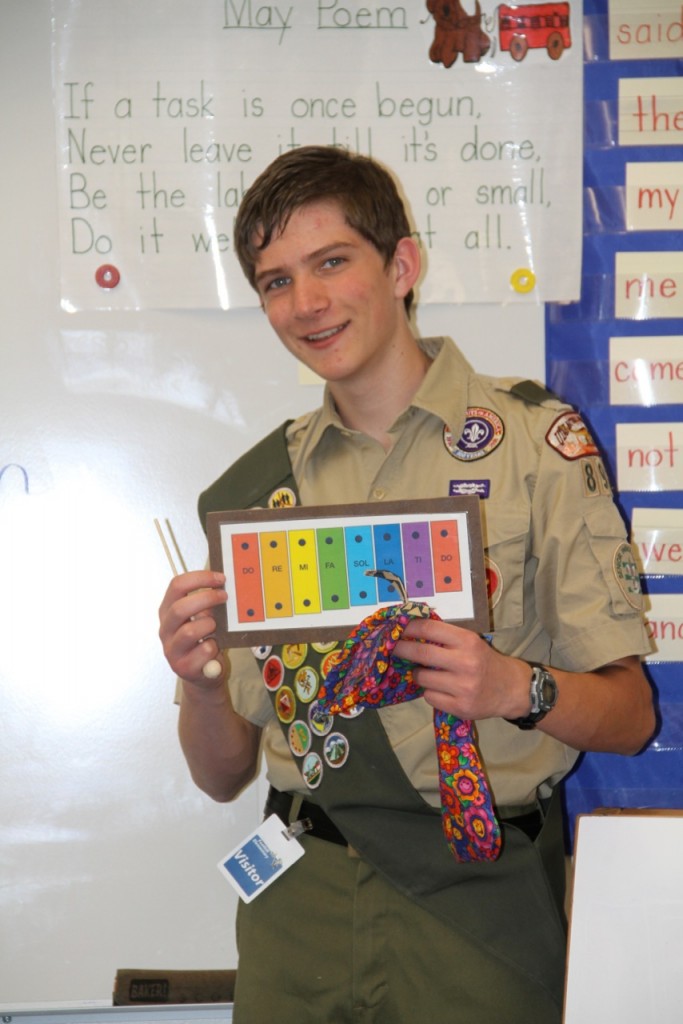 Happy Solution-Finding,
Liz 🙂
---
---