Preparing happiness
Have you ever thought about the ways you "prepare happiness" for your children?
This morning I read 2 Nephi 9:43, and it was one of those verses that reminded me how being a parent is preparing me to become like Heavenly Father. In this amazing chapter, my understanding is that Jacob is telling us about Christ, and how if we come unto Christ, we will have many gifts open up to us, both on earth and in heaven: wisdom, knowledge, love, grace, forgiveness, joy, purity, eternal life. In verse 42, he says that a key to being able to receive these gifts is humility, considering ourselves "fools before God." Then he says,
"But the things of the wise and the prudent shall be hid from them forever–yea, that happiness which is prepared for the saints." (Saints meaning "all those who by baptism have entered into the Christian covenant." See Bible Dictionary, "Saint.")
I love to think of Heavenly Father preparing happiness for me. It motivates me to action, to consider that life is not going to always feel so hard, that there will be pockets of happiness to look forward to. Sometimes, in the middle of challenges, I feel like the hardships will never change. That doors are only closing around me and resolutions to my problems are just out of my grasp.
But experience has taught me that my feelings alone are not an accurate measure of what is real or true, just like the child who looks at learning their multiplication tables as impossible.
Amidst my challenges, I have had so many fun moments as a mother "preparing happiness" for my children.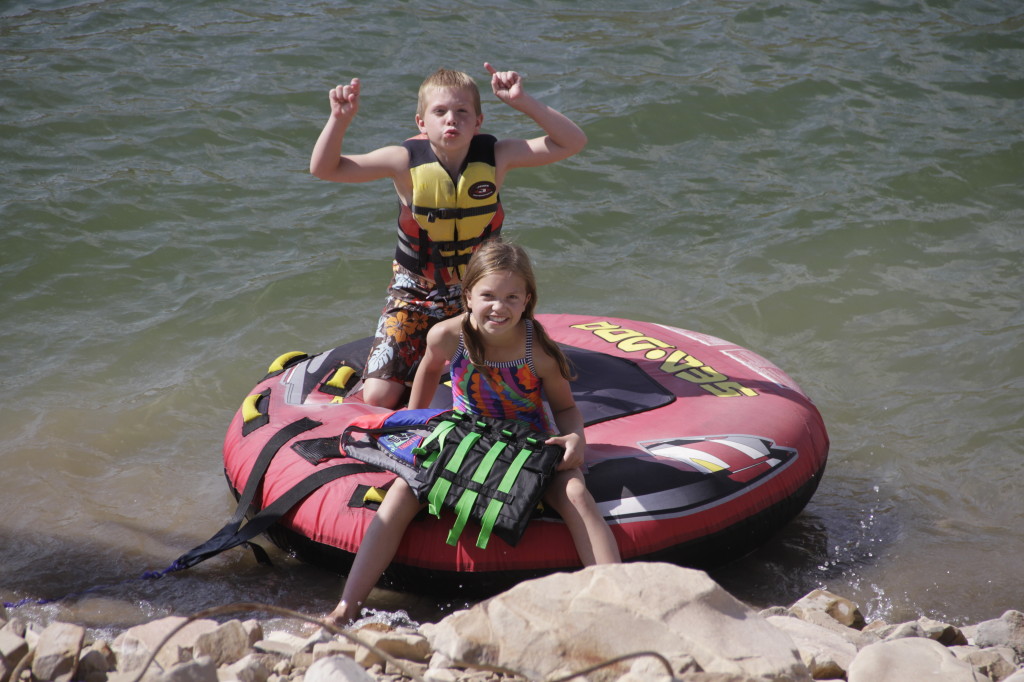 I think about planning and preparing for birthdays and outings and vacations.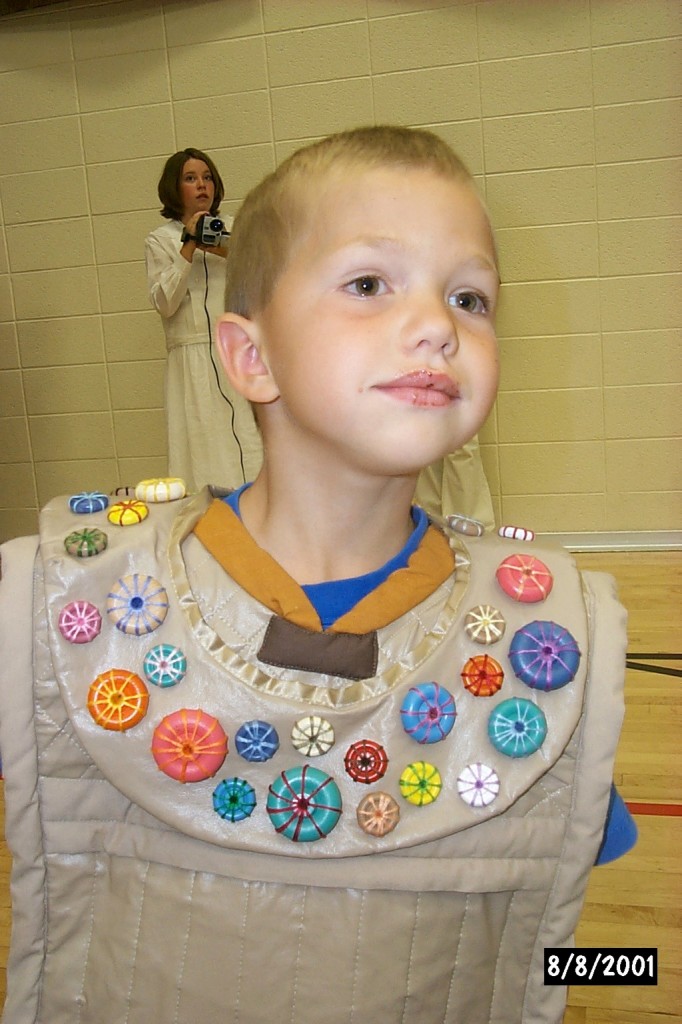 I think about sewing a costume for a child, spending hours on each part so it will come out just right and bring them hours of imaginative play.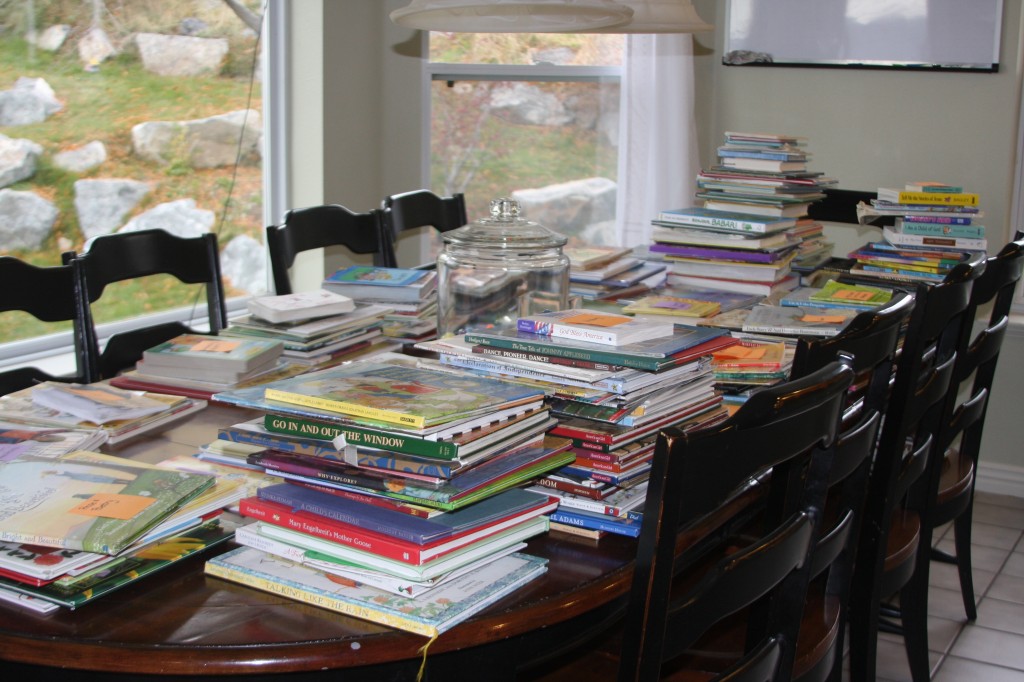 I think about the books I have collected over my lifetime in our family library that we can sit down and enjoy reading together. I think about the wonderful music I share with my children.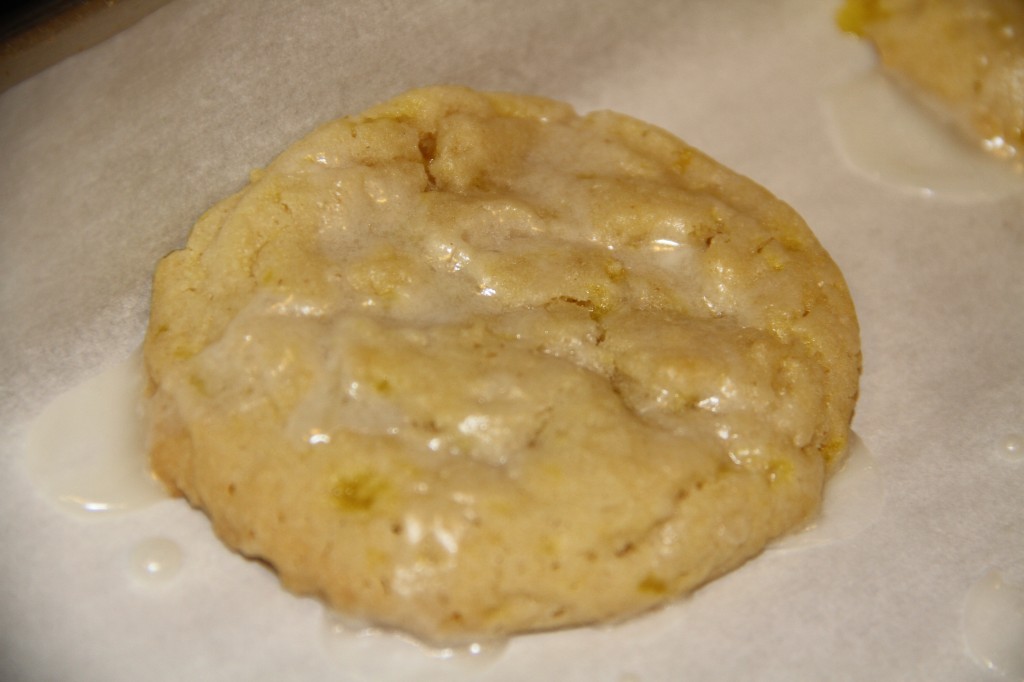 I think about Monday nights when we have planned a special Family Night, including a yummy dessert to enjoy together. I think about a surprise date I have planned for my husband, or one he has planned for me. I think about a day when I have prepared something special for an after-school snack, and it's warm out of the oven and the whole house smells good.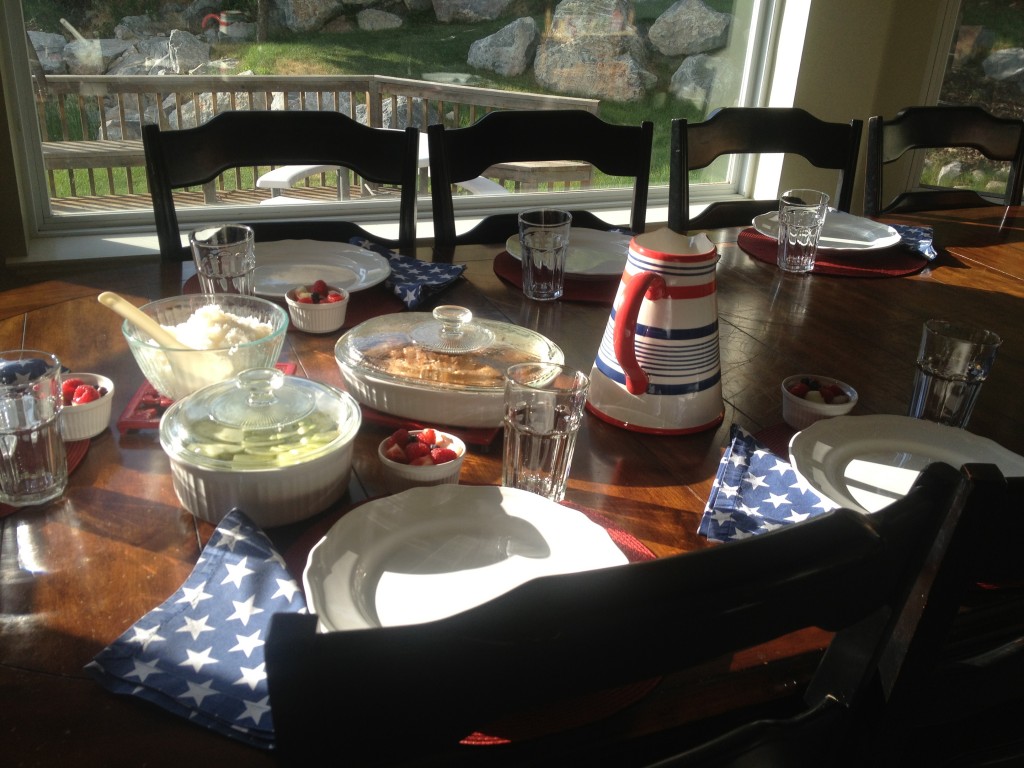 I think about setting the table at the beginning of the month to "welcome" the month: placing colored placemats that I have accumulated year by year and bright fabric napkins that I have sewn, and folding the napkins in some fun way. Then hanging up a sign or putting some festive decor in the center of the table.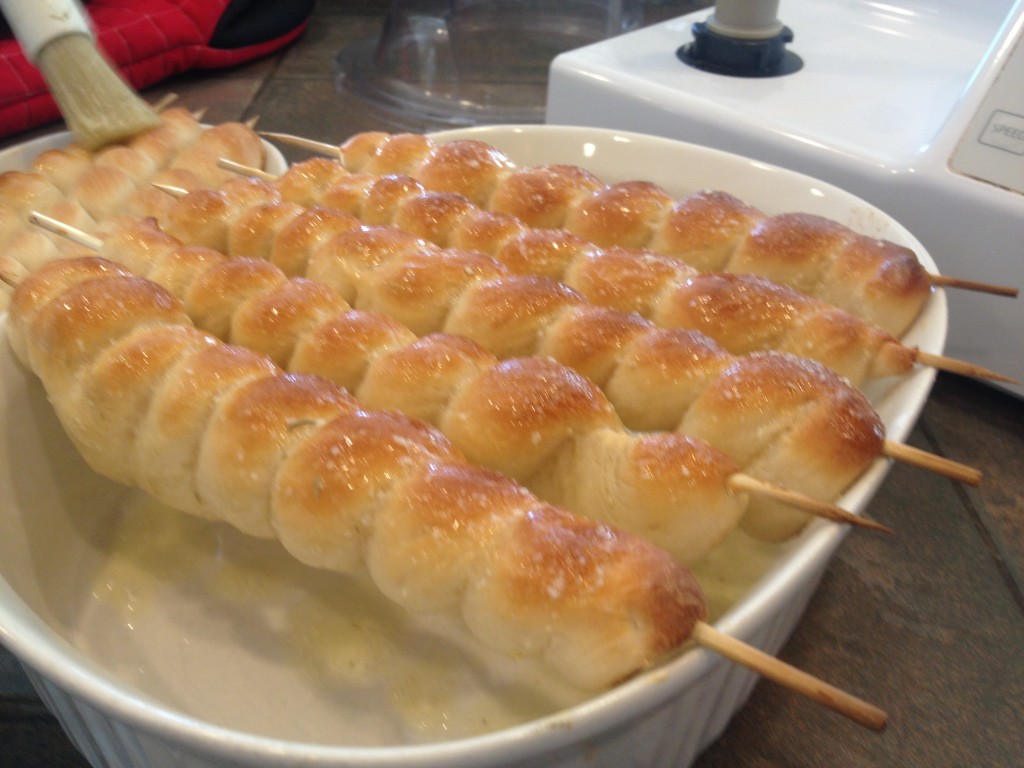 Next comes planning the meal and making something that sounds delicious. As the children come home from school and see a bright table, they have something to look forward to. As we kneel around the table in family prayer, giving thanks for being together and for our blessings, we feel happy to be together and excited to eat something good together.
I think about presents that I call "from Heavenly Father" that I have ready for a birthday that are just exactly what I know a child wanted or will love, and waiting with anticipation as the child opens the gift to see the expression on his or her face.
I think about helping a child get ready for a first day of school, for a first date, for a first job interview.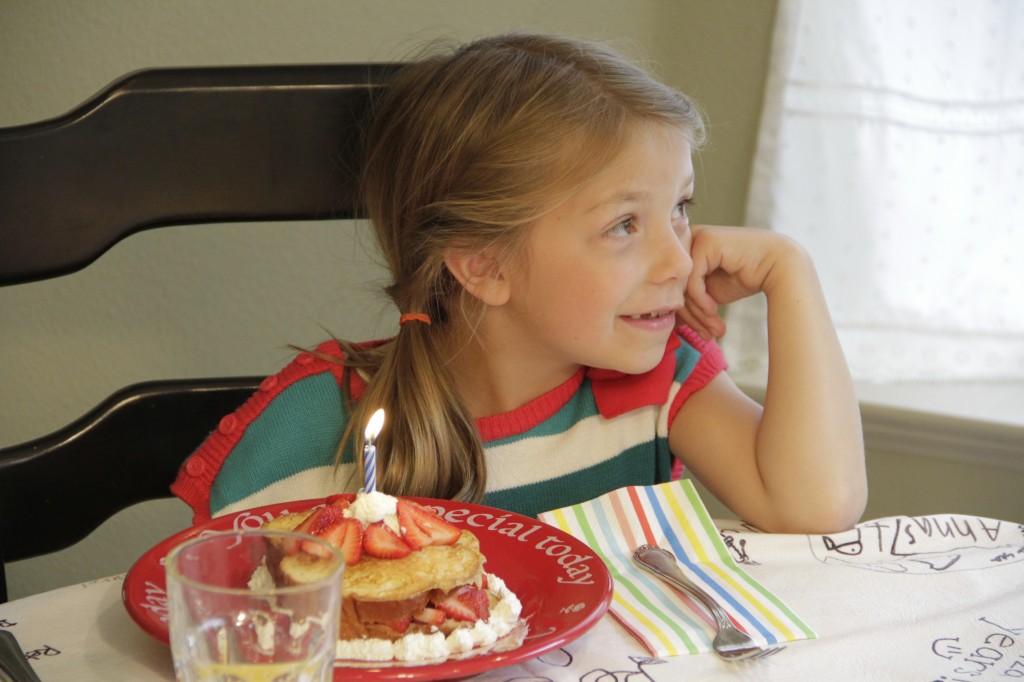 I think about preparing a special meal for a child's birthday, graduation day, or shopping together for a new dress or reward when a child has finally achieved being prepared their first solo music recital.
I think about planning a family outing after a Saturday morning of working hard together.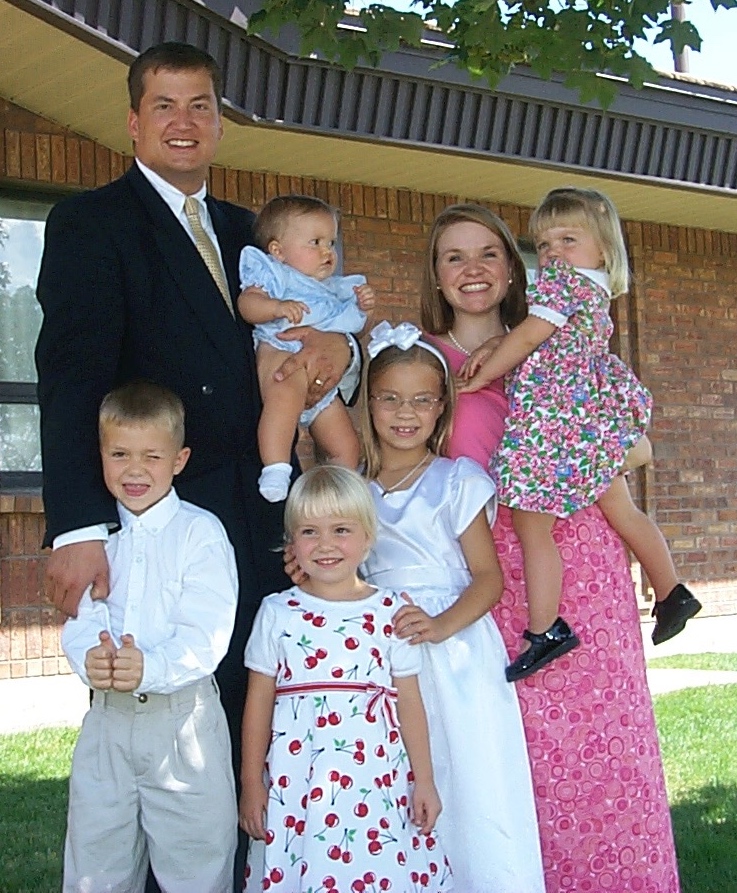 I think about preparing a child while they are growing up for baptism, and then when they turn 8, getting to watch them go down into the water and come up so happy! They each did! They were each so happy! And then watching and listening as they were given the gift of the Holy Ghost, surrounded by all their loved ones on that very happy day–the happiness that sinks deep into your soul, that you can't buy or make yourself. It comes only from God, and you feel it and wish it could stay that rich and wonderful every day the rest of your life!
I think about talking with a child as they desire to receive a Patriarchal blessing and then helping them be ready, go through the interview process, and then taking them to receive their blessing. Talk about Golden Moments!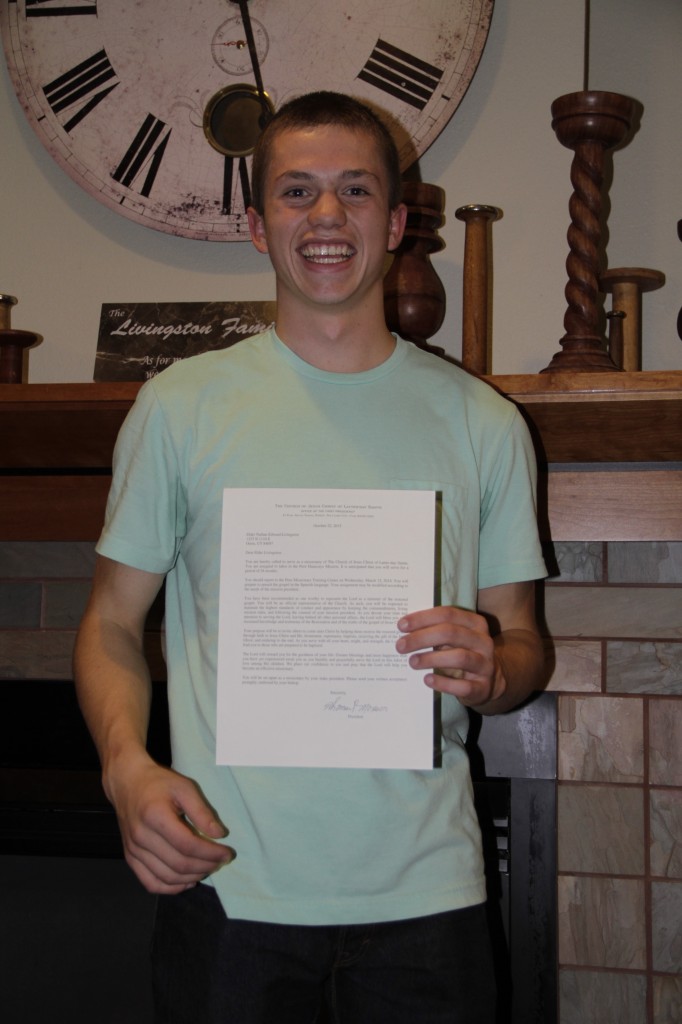 I think about being with a child when they open a mission call! And going through the temple with a child! Or getting that first letter (and each letter each week!) Talk about joy!
And then there are the moments we haven't experienced yet: having a child date their future spouse; having a child get engaged; watching a child get married in the temple to their soon-to-be spouse; hearing about a first pregnancy; holding a grandchild in our arms.
All of these gifts, these Golden Moments, are part of the happiness that God has prepared for us and that we get to help prepare for our children.
When you think about it, isn't it awesome! It makes me want to get out of bed in the morning today. I wonder what happiness I can prepare for today?
#preparinghappiness #goldenmoments
---
---