SOS: Why I'm (almost) grateful for the stomach flu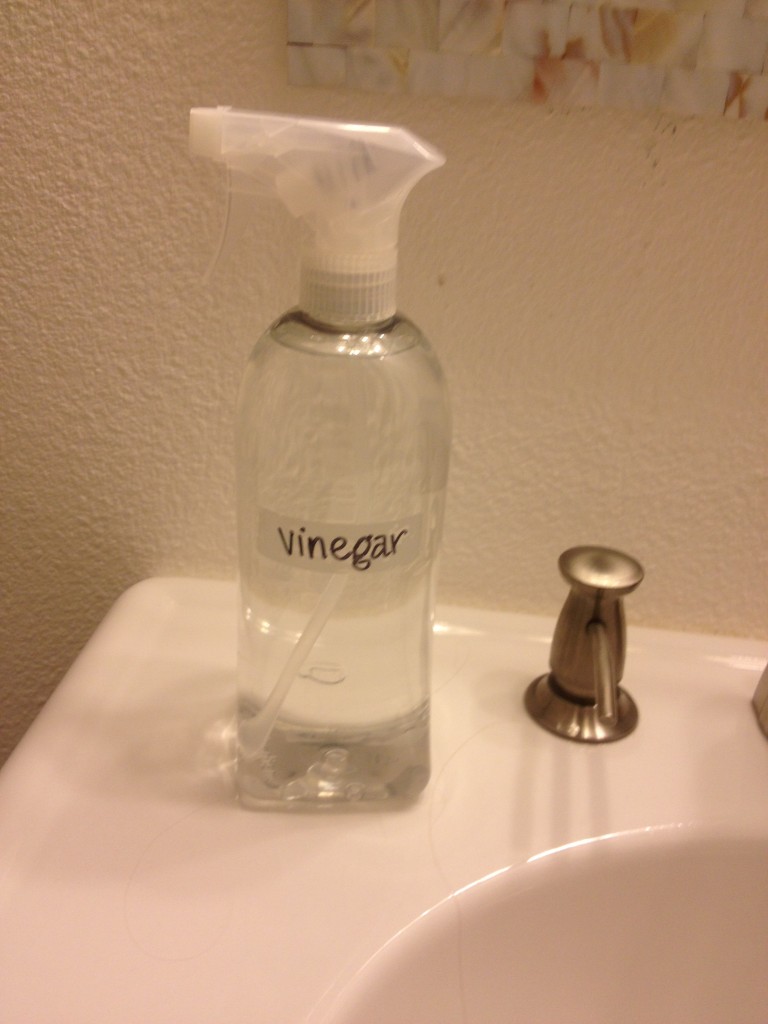 Since being a mom, my ear has attuned to recognize certain sounds that I usually wake to when I hear them: doors closing, a child crying, and someone throwing up in the bathroom. The latter got me out of bed yesterday at 5 am. It was the second child in a week and–I'm really hoping–the last. I stood next to her and then helped her get showered, read some stories to her, and put her back to bed. Poor thing. Stomach flu is no fun!
And then I got cleaning. First it was her bathroom, and then mine (since she ran there next), and then the other two: toilets, sinks, counters, floors. Then I put spray bottles of vinegar in every bathroom after I cleaned so we could spray things down again to help cut down on the spread of the virus. In the end, I even climbed into my shower and tackled the black mildew that creeps back so much faster than I wish (old showers!!).
After cleaning I threw all of the dirty rags into the washer and got some laundry going.
And then I went back to bed :).
When I woke up an hour later, I remembered that all of my bathrooms were clean!
Which reminded me of one of the great things about being sick (when it's not me!): I get motivated to clean, and since I can't leave the house, I am around to do it.
Simple gifts.
Happy Stomach Flu days,
Liz 🙂
P.S. I will say that now it is SOOOOO much easier to have illness in our home. When I had 7 children ages 12 and younger, and stomach flu started going through the family, I got tired really fast of cleaning up bed linens, pillows, carpet, clothes….I didn't always feeling so grateful for illness. We had months and months and months (not exaggerating) of illnesses that would go around our family. That's one of the nice things that comes with children growing older: not only are their immune systems so much stronger from all that childhood stuff, they almost always can get to the bathroom before it's too late….
---
---