Psst! Waiting for his call…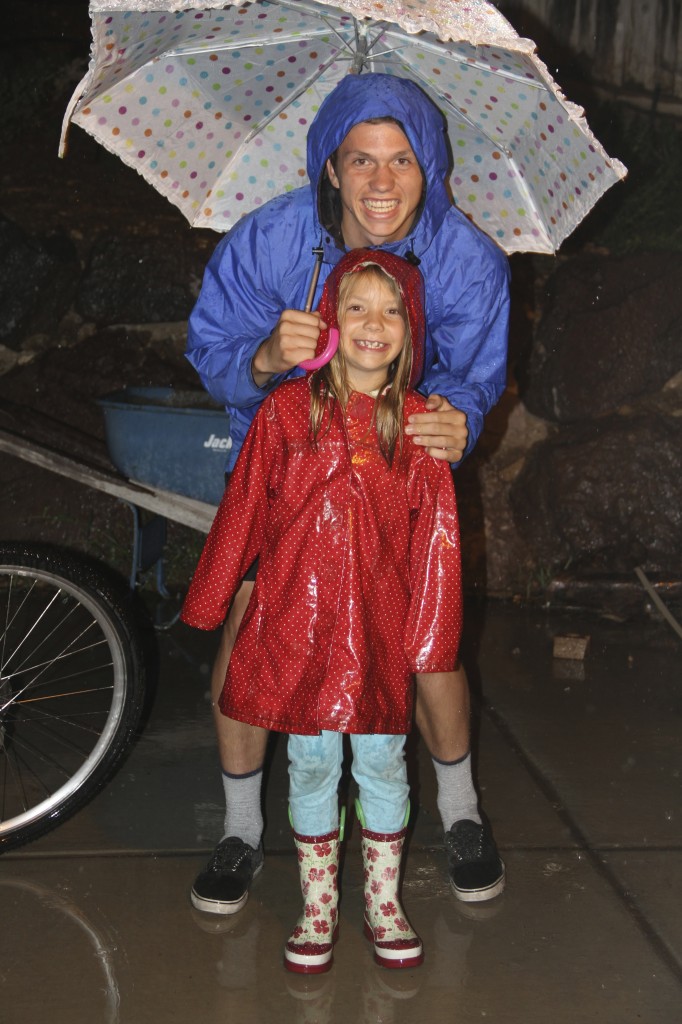 This awesome son of mine is patiently waiting for his mission call. We  can't wait to celebrate that life-changing moment when he opens up that big envelope with the news of where on the globe he'll be spending the next two years of his life.
Meanwhile, he's waiting. General Conference seems to have slowed things up a bit, and so the expected 10 day wait is turning into 24. Which is ok. It just makes it all the more fun.
And Nate is all about fun! I love how on a recent rainy day, he grabbed his little sister and the polka-dotted umbrella and headed out to play.
Love that boy!
Liz 🙂

---
---