St. Jude's, Mother Teresa, and Blake
Last night Lane and I watched "The Heart of Christmas," a movie he hadn't seen yet but that I had watched with the children last year. I wanted to watch it again, and I'm glad I did, because watching it reminded me of the gift of suffering, and what trials can teach us, and how much it matters that we watch over one another and love one another.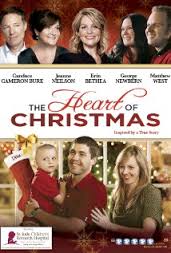 This movie recounts the true story of a family whose little boy has leukemia, and how the mother's blog affects a neighboring family, and the gift of love that is built among those who rally with the family for their son, Dax, both at St.Jude's hospital and at home.
This movie reminded me of last year, when Nate's young friend, Owen, passed away from cancer. I had the privilege of visiting him before he went back home. That visit will always be in my heart! I was blessed!
Dax's real-life family started a foundation whose goal it is to raise enough money ($1.7 million) to run St. Jude's Hospital for an entire day. What a wonderful goal!
Contrast that with Mother Teresa, who started her ministry with nothing.  Before watching "The Heart of Christmas" movie last night, we saw a trailer for a movie about Mother Teresa that came out yesterday. I was reminded of Something Beautiful for God, a book that I started earlier this year but never finished. So I pulled it out tonight to finish reading it. (I got my PJs on early and climbed into bed to read away a headache. I'll call it a "mom time out.")
Mother Teresa is so worth reading about. There are so many parts that I had to underline, because I want to remember–rather, to become!–the loving kind of person she embodied. She talks about how she felt called by God to serve the poorest of the poor, those who are afflicted by the "disease" of being unwanted, unloved, cast out–the homeless dying in the streets, the lepers, the abandoned children. She said, "We want them to know that there are people who really love them, who really want them, at least for the few hours that they have to live, to know human and divine love. That they too may know that they are children of God, and that they are not forgotten and that they are loved and cared about and there are young lives ready to give themselves in their service" (p.92).
She didn't have a trust fund. She didn't even ask people for money! She simply trusted that if God had called her to serve, he would provide a way. Of course, she didn't live well compared to a first-world standard: she lived like the people she served, as humbly and simply as she could. She invited those who felt a desire to give donations to come and see their work, and to join in:
"For example an Australian came some time ago, and he said that he wanted to give a big donation. But after giving the donation, he said, 'That is something outside of me, but I want to give something of me.' And now he comes regularly to the Home for the Dying, and he shaves the people and talks to them. He could have spent that time on himself, not just his money. He wanted to give something of himself and he gives it" (p.115).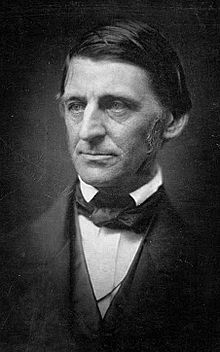 This made me think of one of my favorite quotes from childhood: "Rings and jewels are not gifts, but excuses for gifts. The only true gift is a portion of thyself." (Ralph Waldo Emerson)
I especially loved when she talks about how all of her work is based on the truth that when we serve others, we are only serving God. Malcolm Muggeridge (the author of Something Beautiful for God) includes an interview he gave her: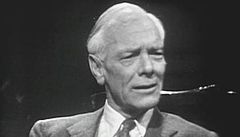 Mother Teresa: Faith is a gift of God. Without it there would be no life. And our work, to be fruitful and to be all for God, and beautiful, has to be built on faith. Faith in Christ who has said, 'I was hungry, I was naked, I was sick, and I was homeless and you did that to me.' On these words of his all our work is based.
Malcom: How are people to have faith that is lacking in the world today?…
Mother Teresa: It is lacking because there is so much selfishness and so much gain only for self. But faith to be true has to be a giving love. Love and faith go together. They complete each other.
Malcolm: How are people to find this?…
Mother Teresa: By getting in touch with the people, for in the people they will find God.
Malcolm: You mean the road to faith and to God is via our fellow beings?
Mother Teresa: Because we cannot see Christ we cannot express our love to him, but our neighbors we can always see, and we can do to them what if we saw him we would like to do to Christ….I do not agree with the big way of doing things. To us what matters is an individual. To get to love the person we must come in close contact with him. If we wait till we get the numbers, then we will be lost in the numbers. And we will never be able to show that love and respect for the person. I believe in person to person; every person is Christ for me, and since there is only one Jesus, that person is only one person in the world for me at that moment. (pp.112, 113, 118)
I hope each of my children will read Something Beautiful for God at some point in their lives, to know Mother Teresa better and to feel her faith and love.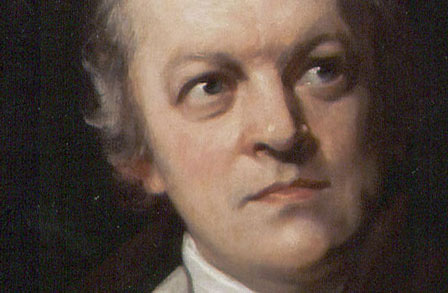 Mr. Muggeridge finishes the book with some observations of being around her. He discusses how much suffering he witnesses, and he shares a poem by William Blake that I wanted to remember:
Joy and woe are woven fine,
A clothing for the soul divine;
Under every grief and pine
Runs a joy with silken twine.
It is right it should be so;
Man was made for joy and woe;
And when this we rightly know,
Through the world we safely go. (p.137)
So many good thoughts tonight. (So grateful for quiet moments, made possible by my family. Thanks, guys.)
---
---