St. Patrick's Day dinner (a day late) 2018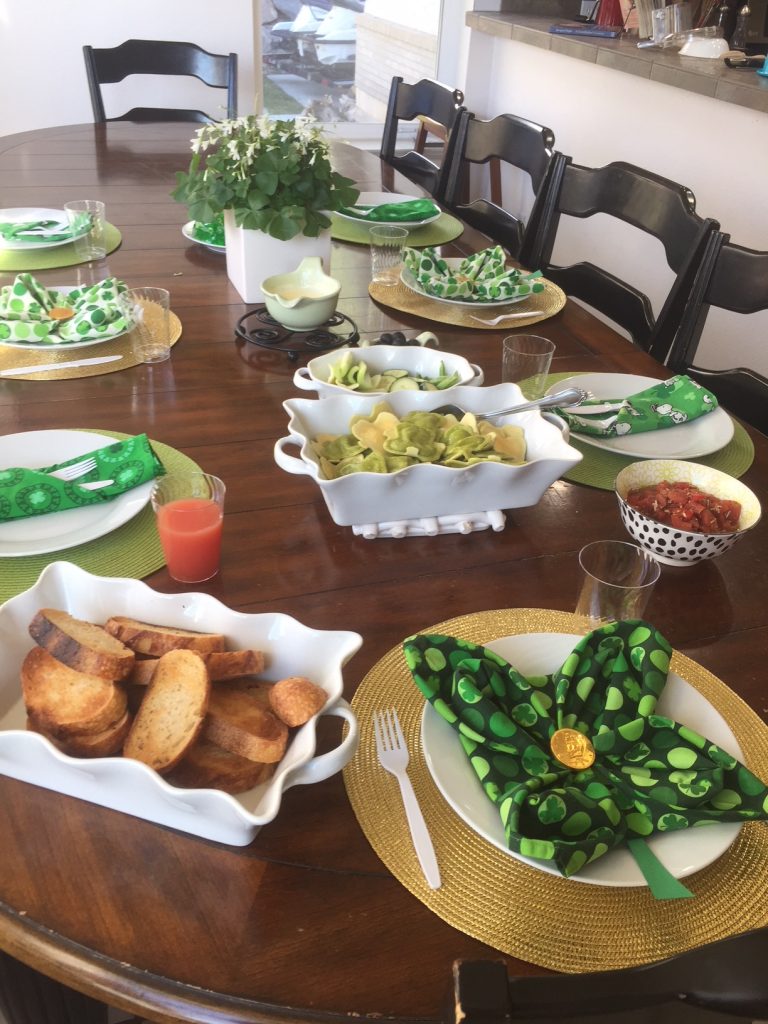 We celebrated St. Patrick's Day with a meal a day late. On March 17, some of us were gone to a hockey tournament, others were fasting, and some were at friends' homes. Sunday (the 18th) was a perfect day for this dinner anyway, because it when we can all gather and enjoy each other's company without (usually) having to rush off somewhere.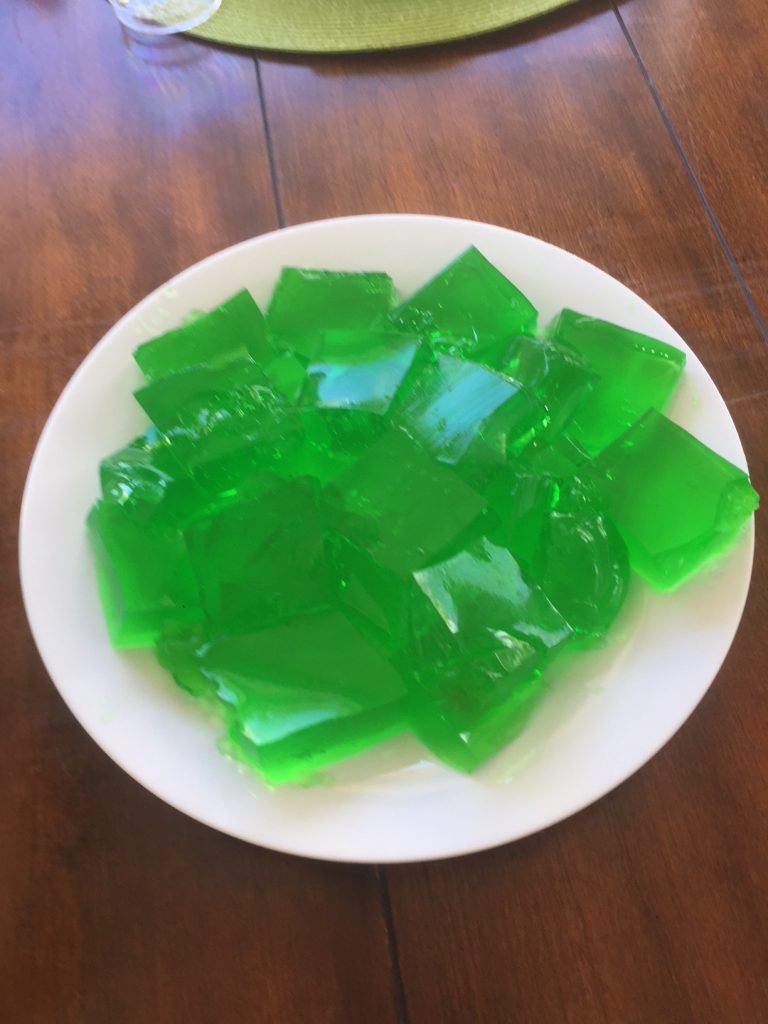 Anna set the table so beautifully, and Eliza made a fun meal of mostly green food. She didn't want the lime jello "jigglers" that we traditionally make, so Anna took over against her will and made them. LOL.
We had shamrock-shaped ravioli (VERY Irish, don't you agree?) for dinner, and Anna said it would be the first time in years she wouldn't be throwing up after a dinner of corned beef and cabbage. (Never knew that! Yikes!) We also enjoyed green raw veggies: celery sticks, sugar snap peas, and cucumber rounds. Eliza also toasted some French bread and made some bruschetta to go with the ravioli–all in the spirit of the luck of the Irish!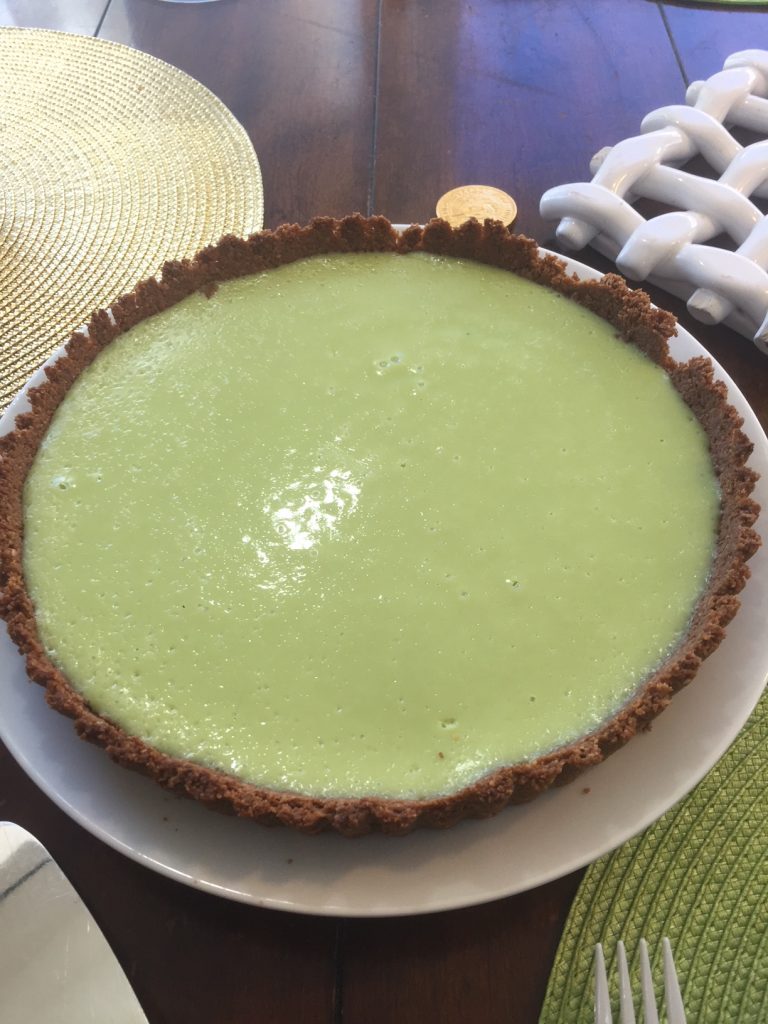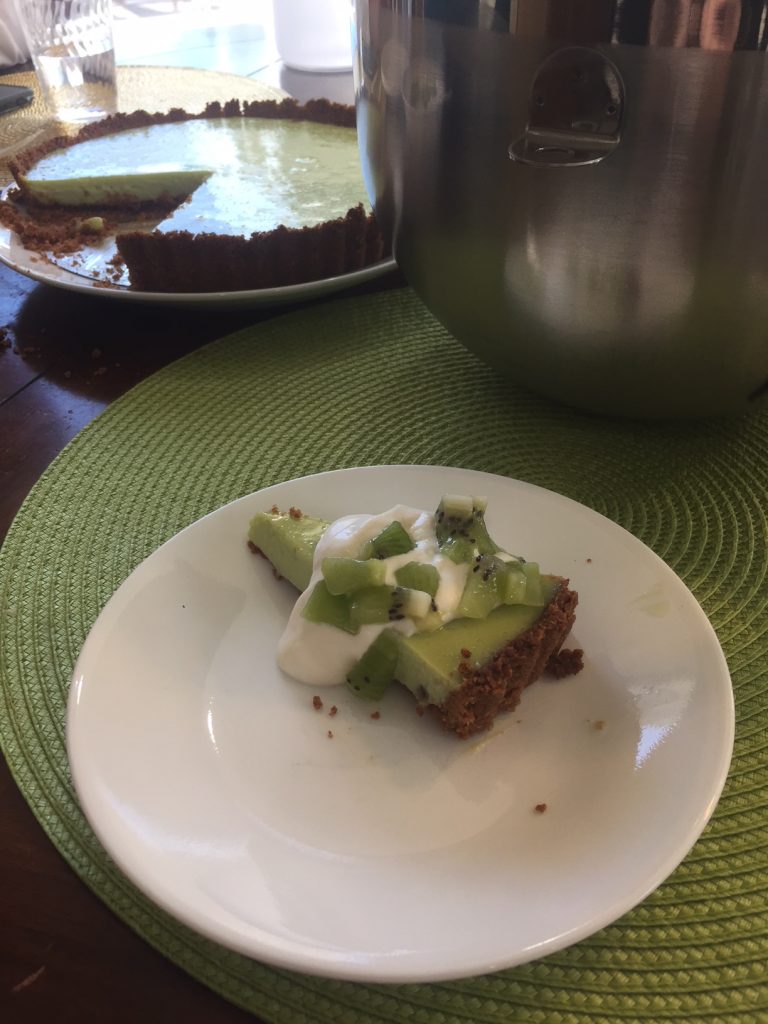 And not to be forgotten, because it is Sunday dinner: dessert! Eliza made a fabulous key lime pie using blended up Nature Valley granola bars (12 of them!) instead of graham crackers (since we didn't have any). I prefer her crust! She also added a couple of drops of green food coloring for the occasion chopped up kiwi to go on top of the whipped cream dollop. She soaked the diced kiwi in lemon juice to be sure it was tart enough! SO good. The recipe we used was essentially the same as this one from Epicurious.com: Key lime pie.
I loved my niece's explanation of shamrocks to her children: the leaves are like hearts, each one representing a member of the Godhead: Heavenly Father, Jesus, and the Holy Ghost. If you are lucky enough to find a 4-leaf clover, the fourth leaf is YOU, to remind you how much they love you! 🍀
---
---