Summer meal plan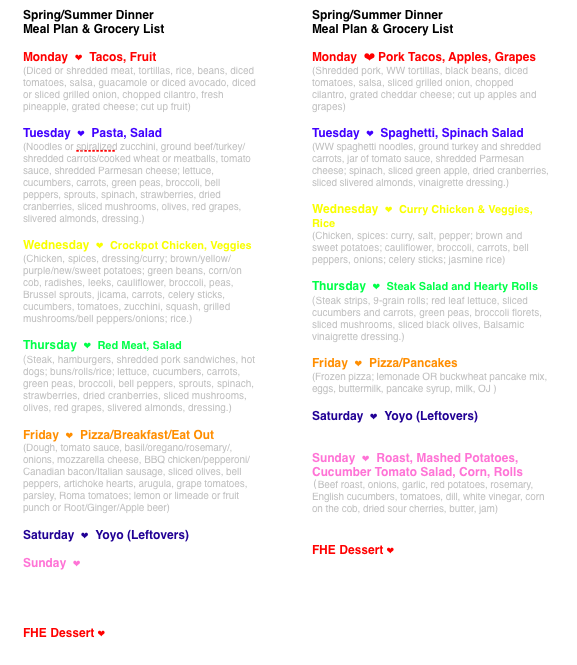 This is my newest meal plan.  (To download the PDF, click here.  For a PDF with the Wednesday part in a darker yellow, click here.)
It's my simplest so far. (I ❤️ SIMPLE.)
The left side is for when I want to be more creative, and the right side is for when I just need to get the job done without a million different options.
I cut up the two plans and laminated them back to back, with a piece of cardstock in the middle to make it easier to write on (see below). I'll display the side that I feel up to that week–the more creative side where I choose different recipes, or the specific plan when I don't have time or desire to plan. (I can still write down adaptations according to the week's needs on either one). I'll keep a photo on my phone of my list in my Notes app so that if I can use it if I forget or don't have time to make a specific shopping list for that week. The list will look similar to the one I had yesterday (below) except that I won't come up with something new for each day at the end of each week: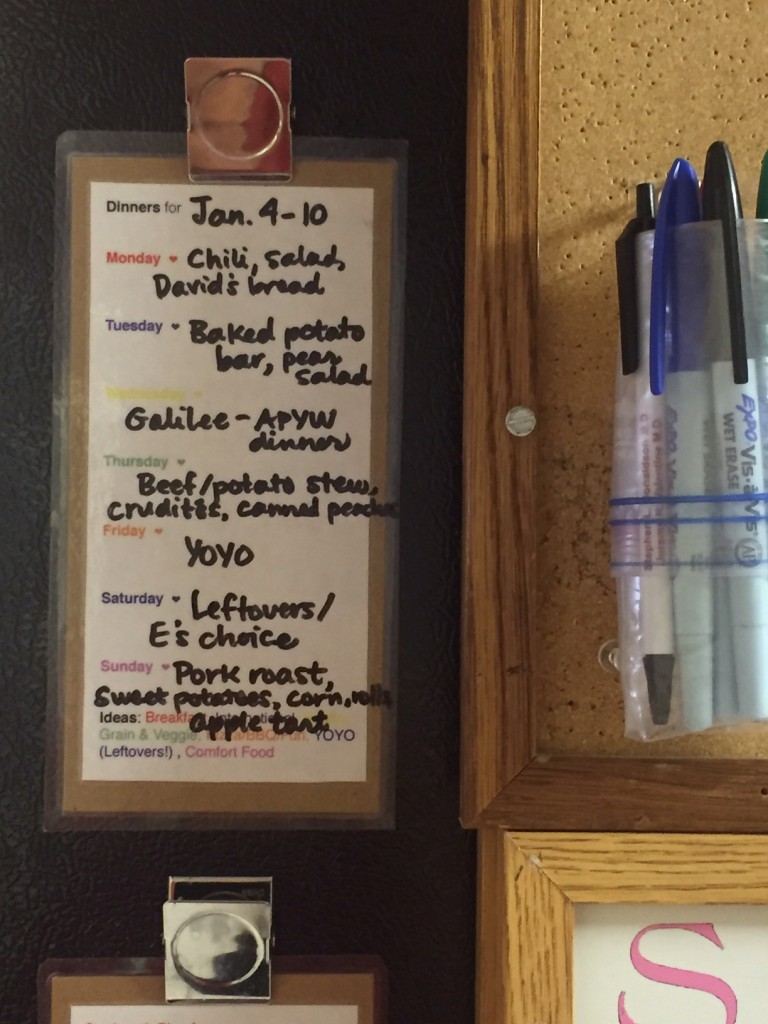 Here is "my simplest meal plan so far" (on the non-creative side):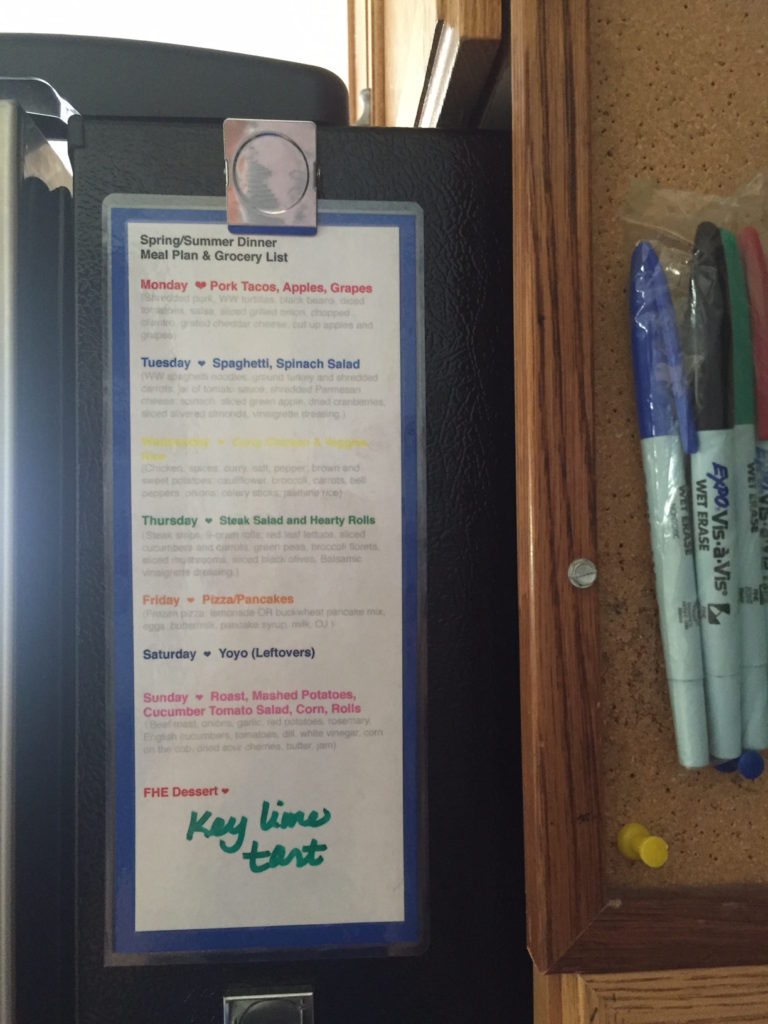 I've written about meal plans so much because I am constantly trying to simplify. I started out with very detailed lists and now am down to one week pattern, with meals that basically any one of my family could make.
You see, I like doing so many other things besides planning, shopping, and preparing meals. I absolutely love my family and enjoy eating, but it is not my passion nor great joy in life to prepare meals. I want to get it done well, but I also want to get it done with the least amount of stress possible.
That's my job! Since I have nowhere near the budget to subscribe to a fresh meal plan delivery service for a large family, where the food arrives in a nice box with a recipe and instructions. (It sounds kind of dreamy, I'll admit.) So I need to do my part. That's reality. The good news is that I get to reap the satisfaction that comes from doing the work and the happy feeling that comes from healthily filling the tummies of those I love. It's one of those mental and emotional benefits of work that you just don't get when someone else does the work for you!
In a sense, posting this is kind of funny, since I have never been able to use other people's meal plans/shopping lists. BUT looking at other's meal plans has helped me learn how to make my own. I hope this helps you have ideas of how to solve your own grocery budget/meal planning challenges.
---
---