2016 Summer Theme: Balance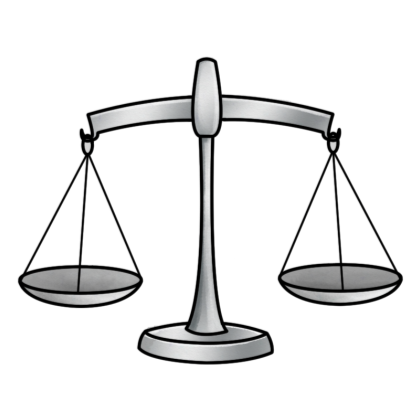 Each summer for years I have chosen a theme. I get an idea, discuss it with Lane, and then once we are agreed upon how to proceed, share it with the family in FHE.
This year's theme is "Balance."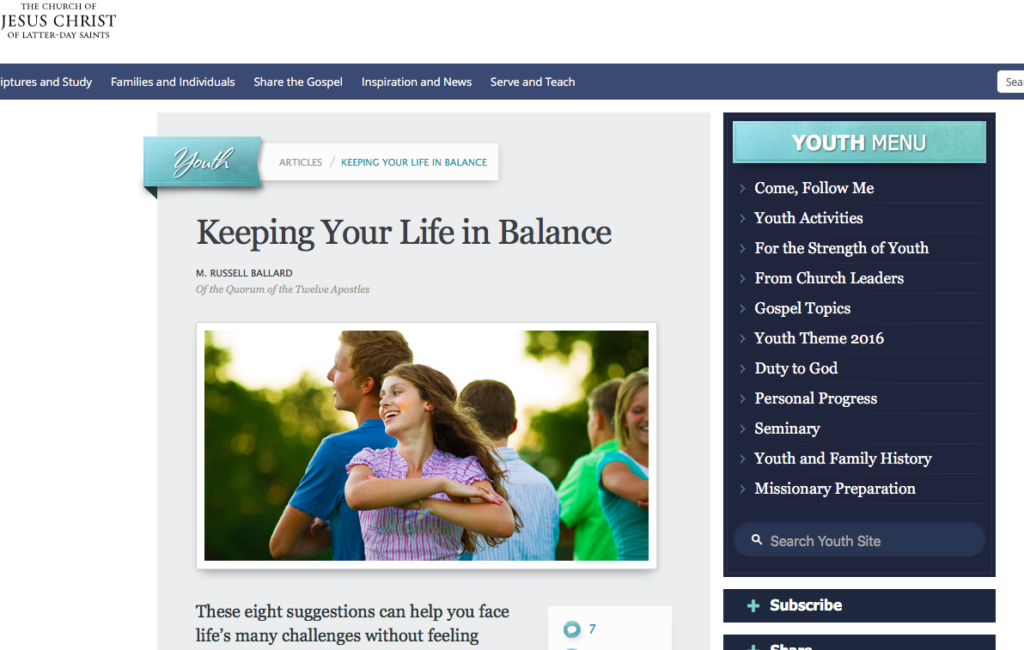 During our first FHE two weeks ago, I introduced our theme using a talk on balance by Elder M. Russell Ballard, "Keeping Your Life in Balance."  We airplayed the article up on our TV and took turns reading paragraphs and discussing balance. I recounted a story about a see saw from my childhood that we made from a plank and a saw horse, and did a balancing act at our home carnival. I told the children we would have a little surprise each week that was part of the theme, just to make practicing balance a little more fun.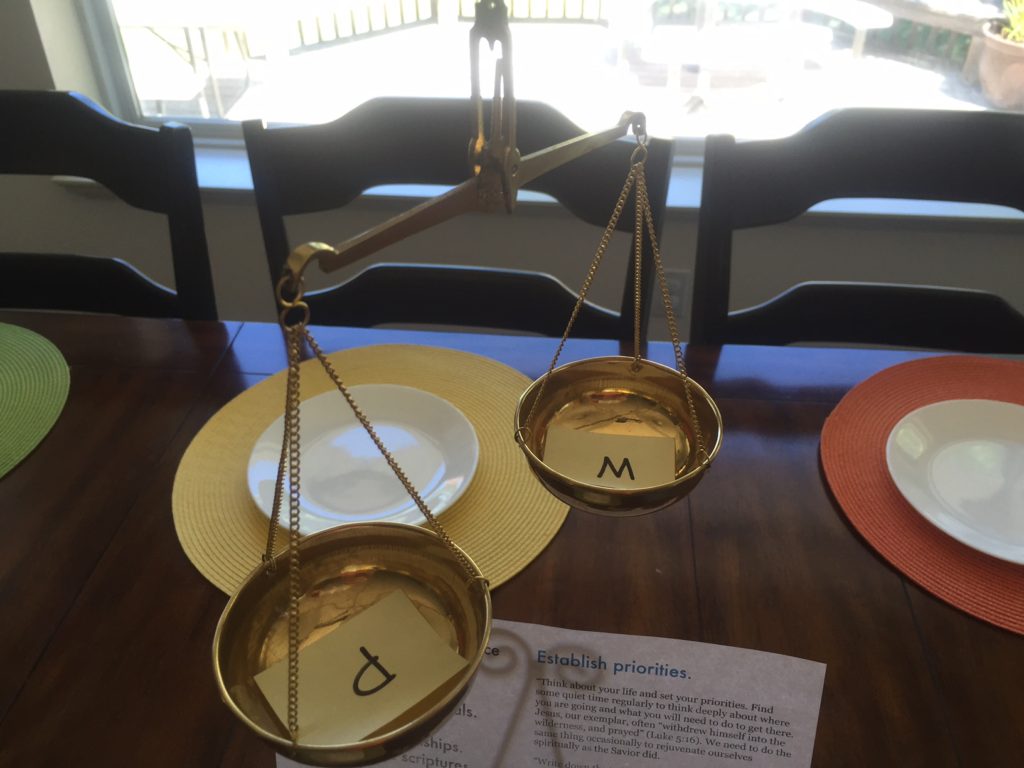 The next Sunday, I hung a goldminer's handheld scale over the kitchen table. That was the week's surprise. I put a little sticky note in each side of the scale with a "W" for work and a "P" for play in it. I gathered some of our plastic counting bears (from home preschool days) and put them in a little jam jar.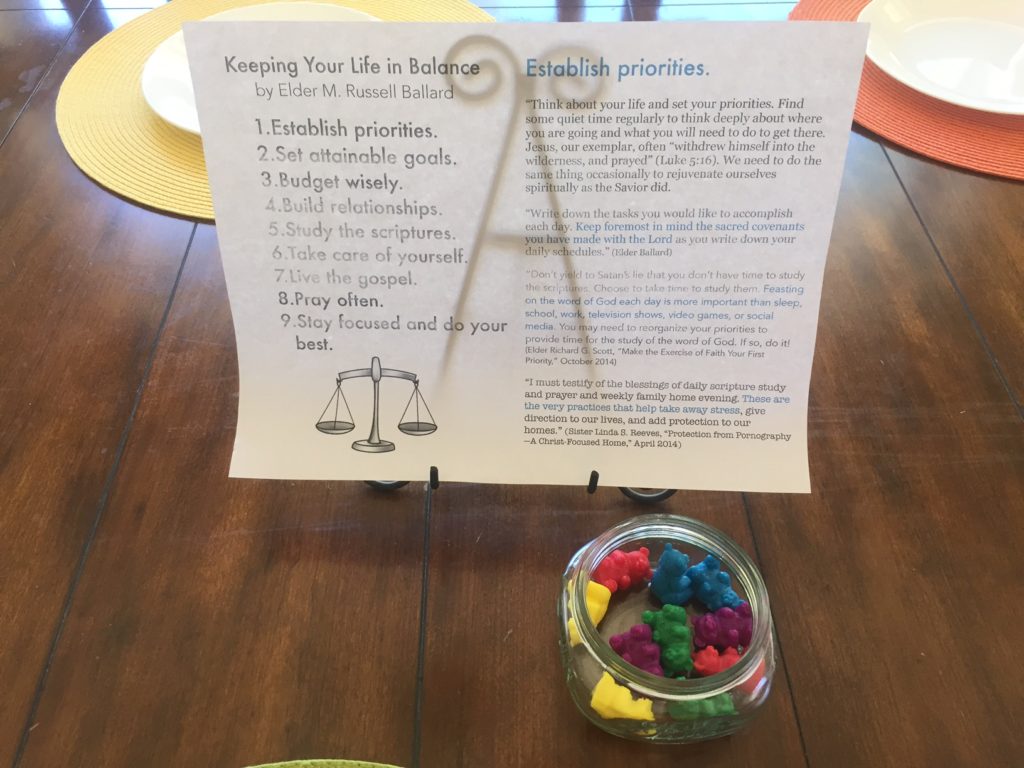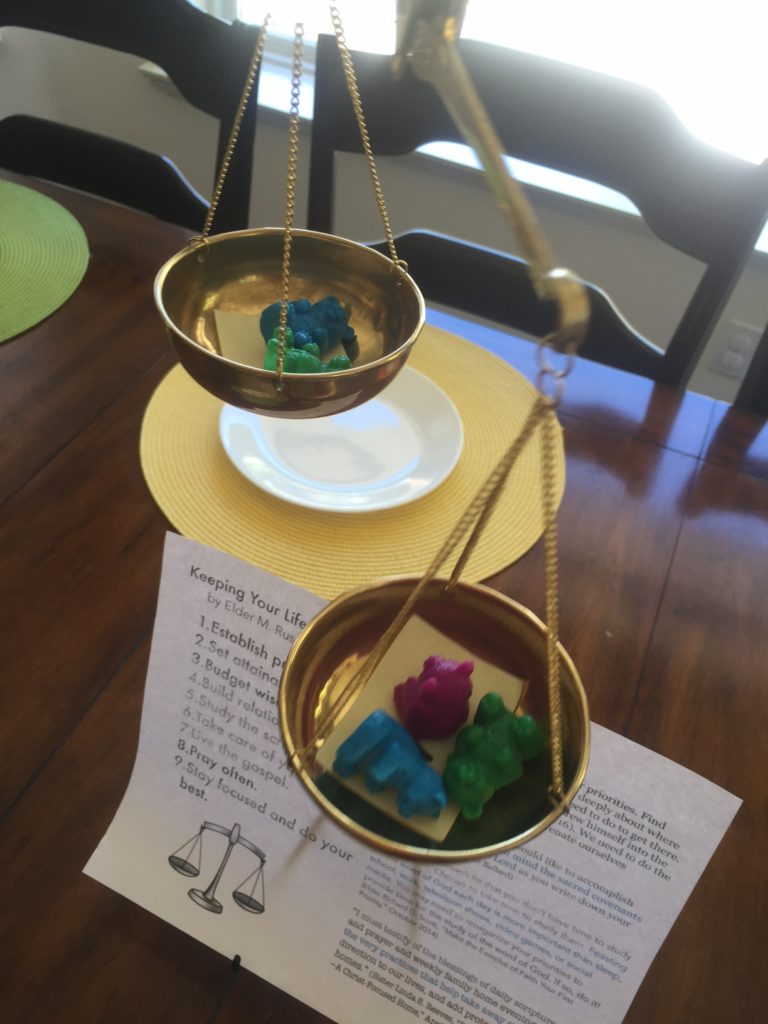 Each person chose a color (of bear). I told them that each day when they finished their load, they could put their bear in the side marked for work. After they did something fun to balance the work, they could put the bear in the side marked "P." Our FHE lesson that night was on the first item on Elder Ballard's list, "Establishing priorities," and I invited each person to consider what is most important in our lives and to plan with those priorities in mind. I prepared a little paper with reminder quotes and stuck it on a little easel under the scale.
I have some surprises that much more fun than the bears coming up. I'm excited about it! I'll reveal each surprise at our FHE lesson, which will be taught by Lane and then one child a week for the next 8 weeks. I'll post more later.
---
---