Summertime vegetarian dinner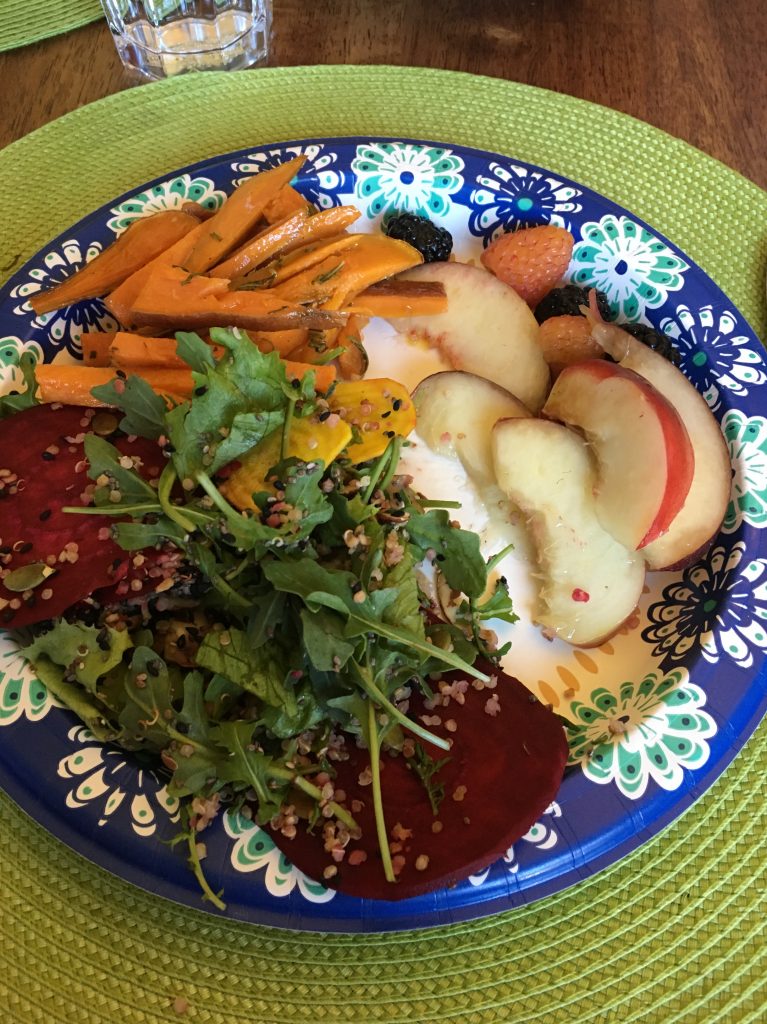 Tonight we had such a yummy vegetarian dinner! I wanted to try to recreate a new salad I tried at Zupa's on my date with Lane last weekend, so I started out this morning putting together the ingredients that I had seen and tasted.
Here's the recipe for beet and quinoa salad that I created:
Beet and Quinoa Salad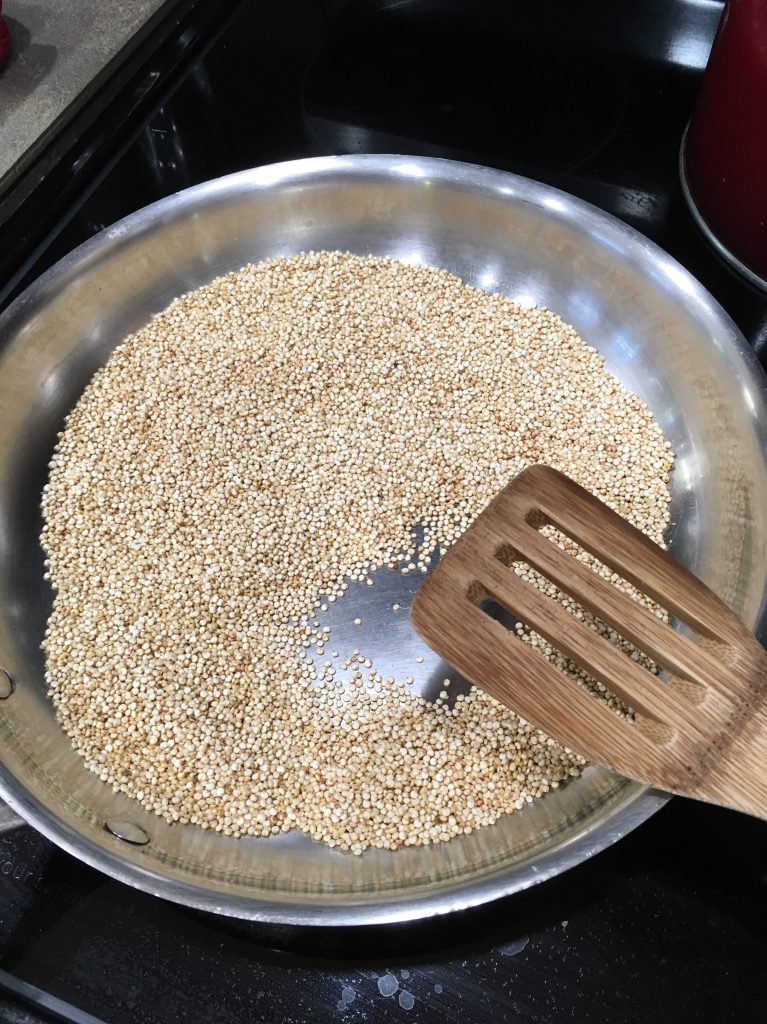 First I toasted a cup of quinoa. Just quinoa from Costco. Nothing fancy.
I poured it into the pan–turned on high–and stirred the dry quinoa periodically until it started to pop out of the pan and smell like popcorn popping.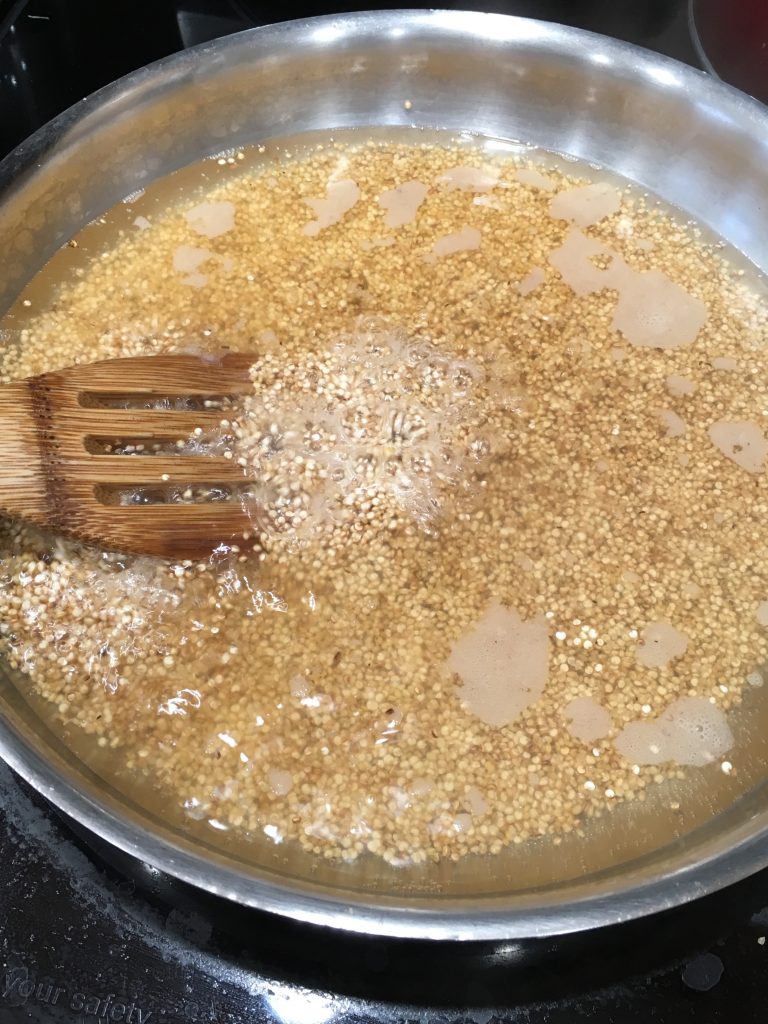 Then I poured in two cups of very hot water into the pan, stirred it, covered it, and brought it to a boil. Then I covered it, turned down the heat, and set the timer for 10 minutes.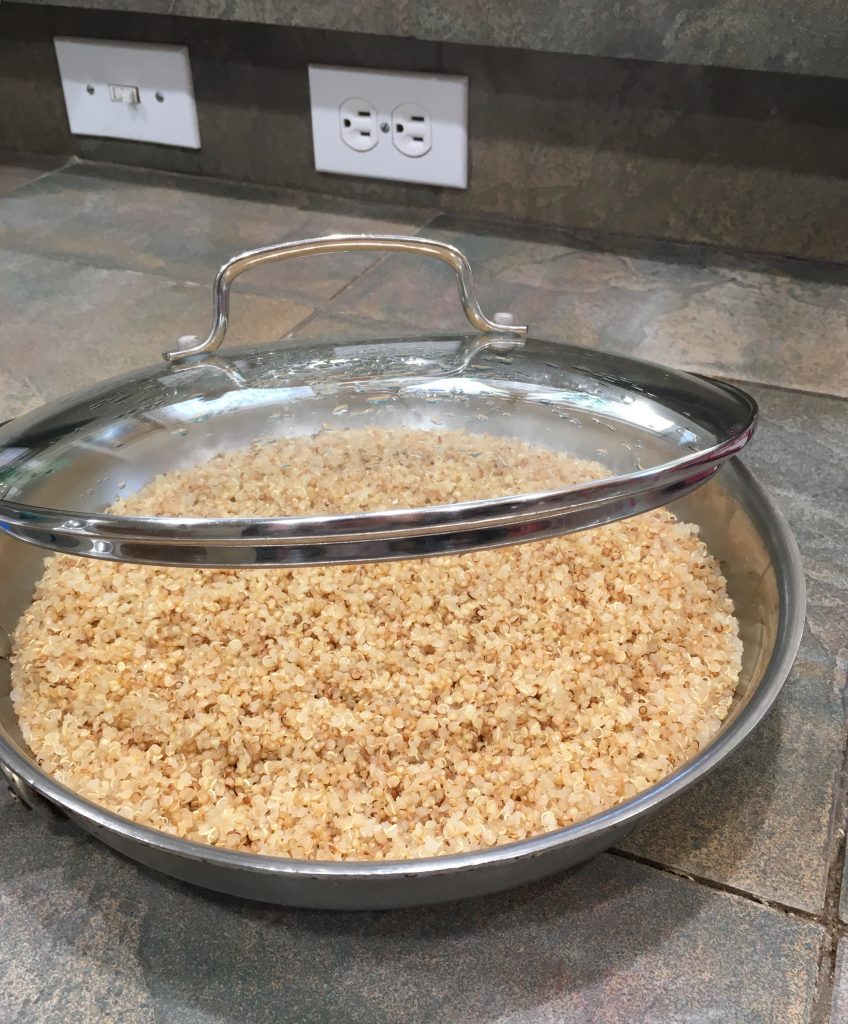 At 10 minutes, the water had all been absorbed. I took it off the heat and let it sit with the lid on for maybe 5 more minutes. Then I put the quinoa into the fridge until dinner prep time.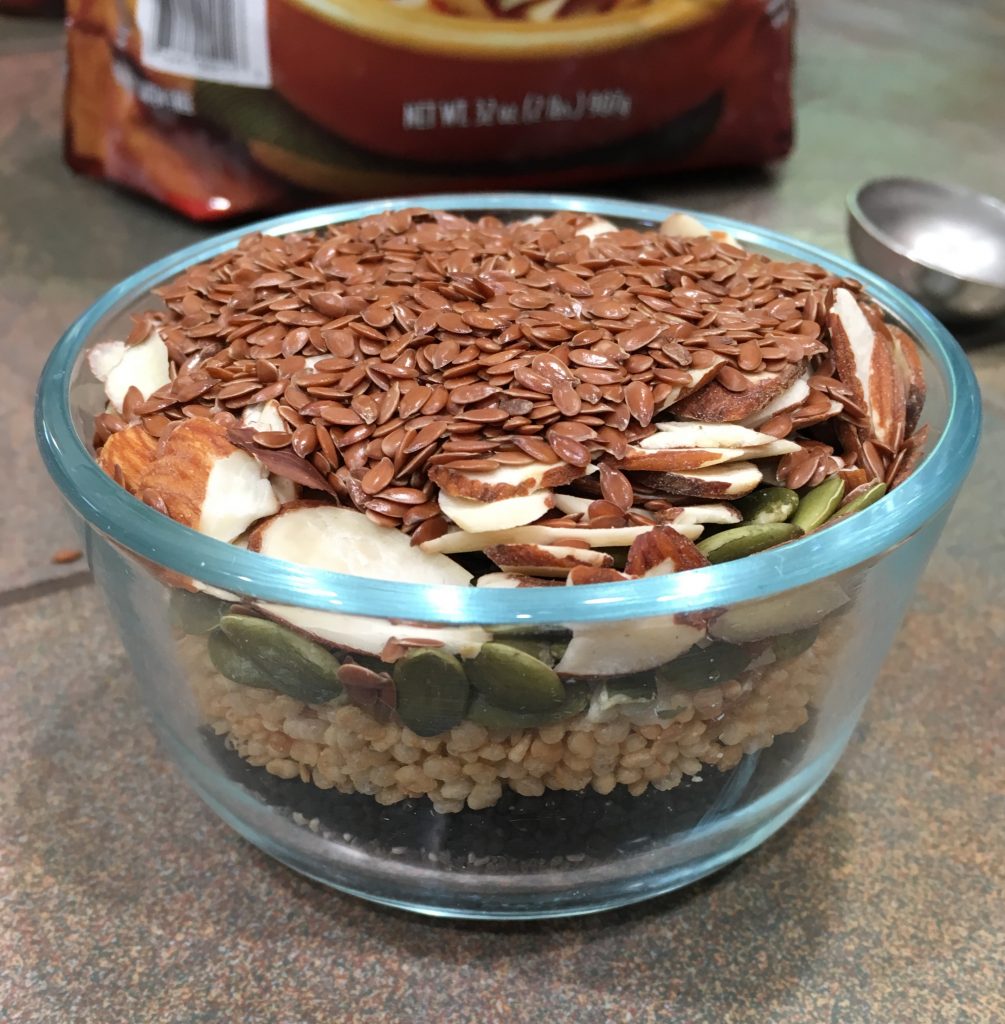 I measured out the seeds and nuts and put them all into a little bowl which I set aside for when I would assemble the salad later in the day. (It ended up being a fairly crunchy salad, so if you don't want so much crunch, you might reduce the amount you add to your salad.) I used black sesame seeds, yellow sesame seeds, raw pumpkin seeds, slivered almonds, chia seeds, and flax seeds.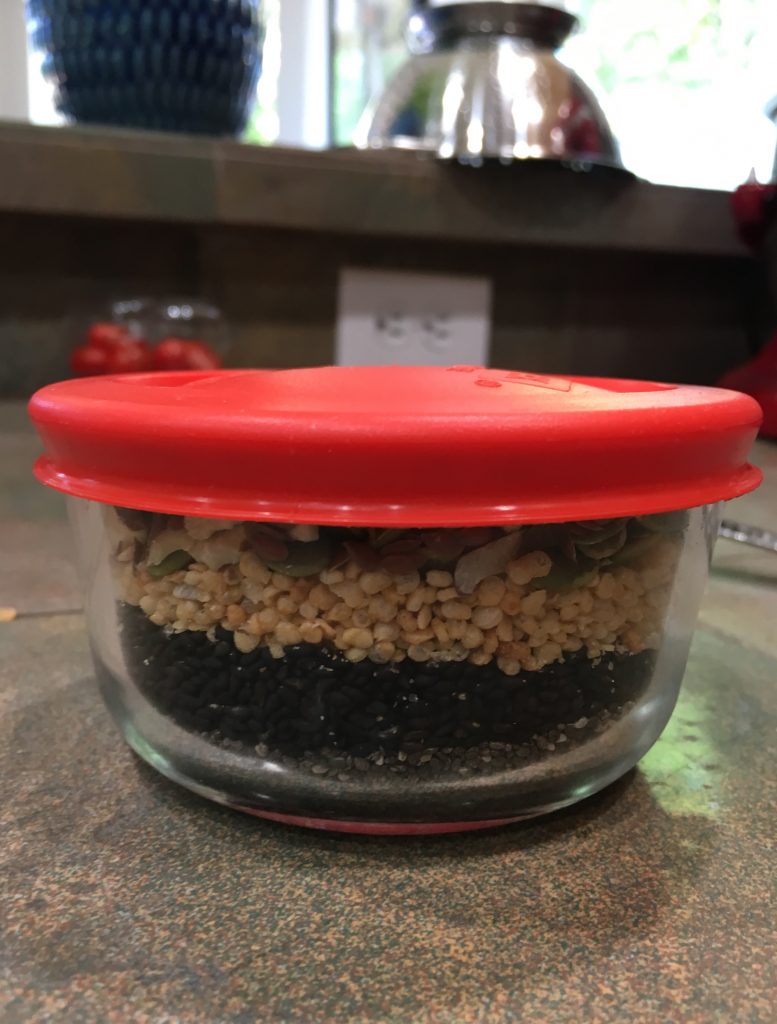 Later in the day, we gathered some lettuce from the garden (we planted a lot of lettuce this year, and it's been so great to have fresh lettuce for our dinners!). One trick Eliza taught me is to put the lettuce into a bowl of ice water to crisp up for about 10 minutes. It also helps reduce the bitterness if the lettuce is a tad bitter.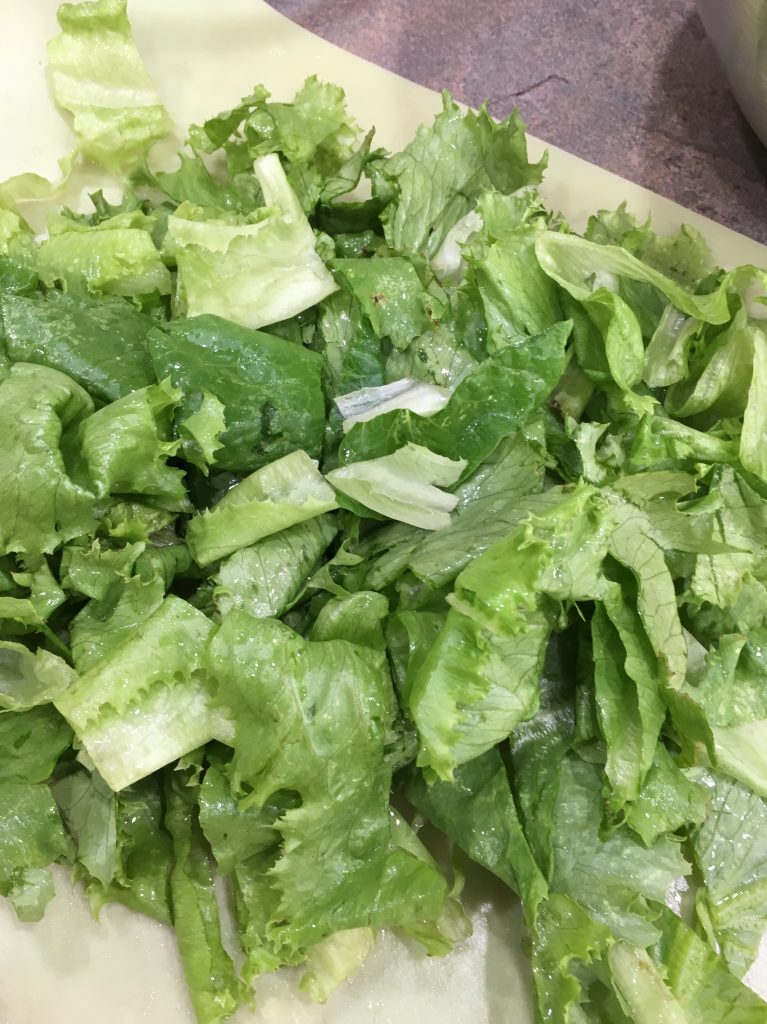 After spinning off the water, we cut up the lettuce into chunks and put it into a bowl.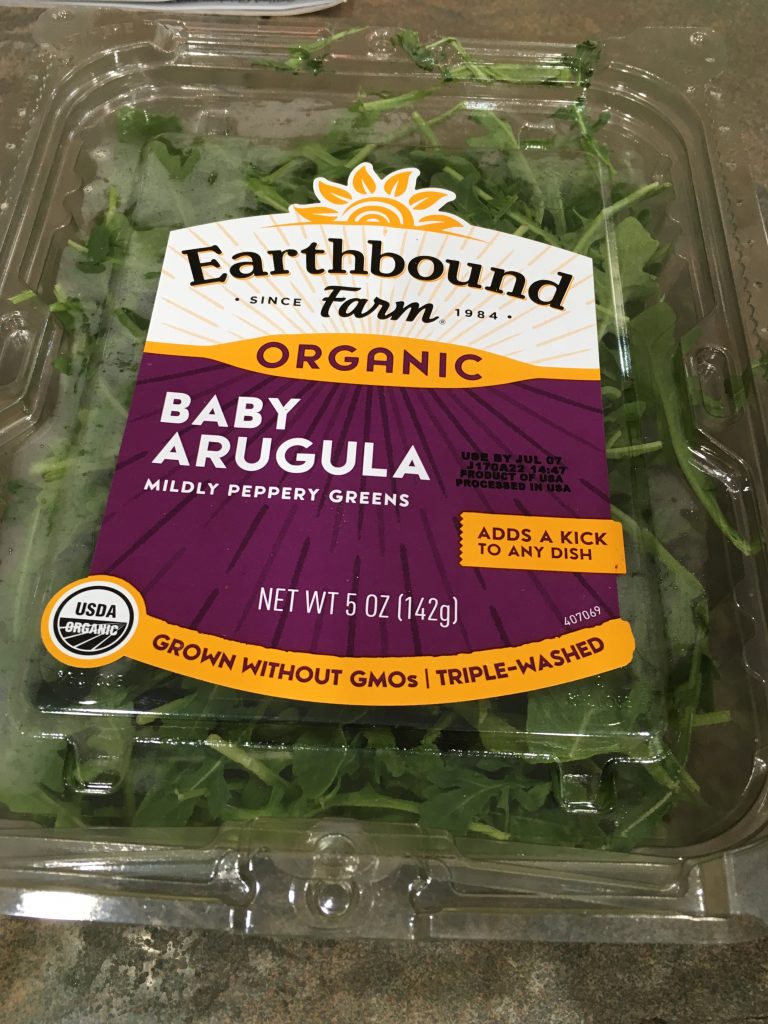 We added a container of baby arugula to the salad and then sliced some bite-size grape tomatoes in half lengthwise (just because it's prettier, and we didn't have many) and threw them into the bowl.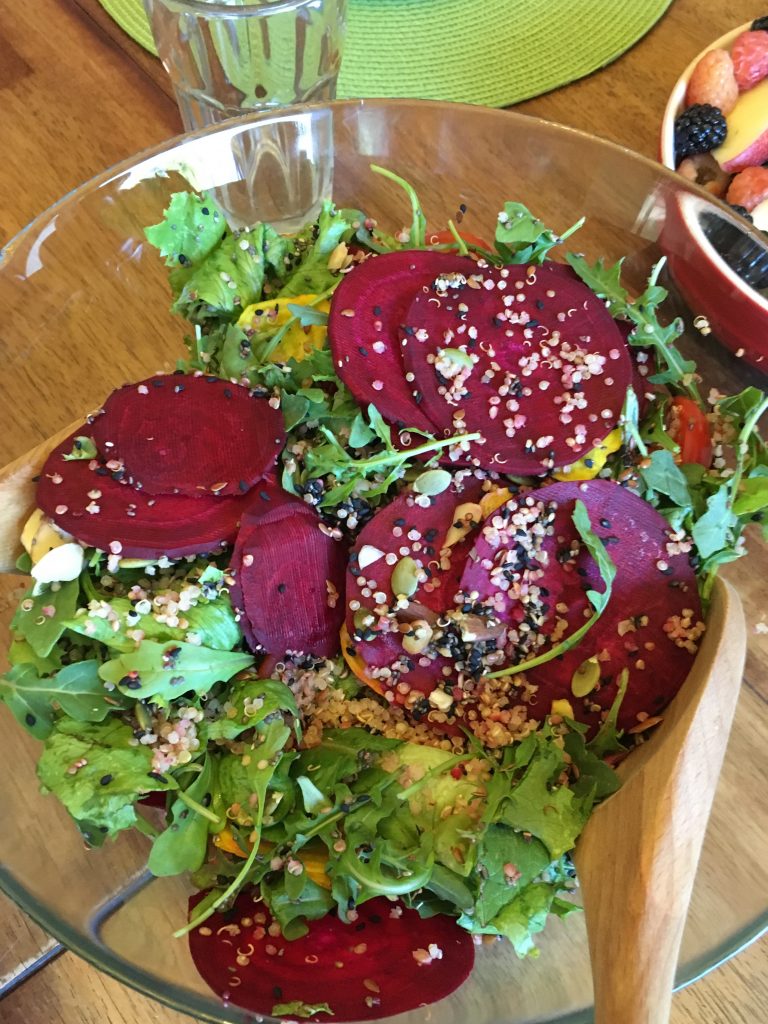 We peeled and sliced two beets–one large red beet and one smaller golden beet–on a mandolin slicer so that they were "paper" thin and added them to the salad, followed by 2 cups of the quinoa and the seed/nut mixture. Don't you love the vibrant red, yellow, and greens in this salad? (We served the salad with a citrus balsamic vinaigrette from Costco.)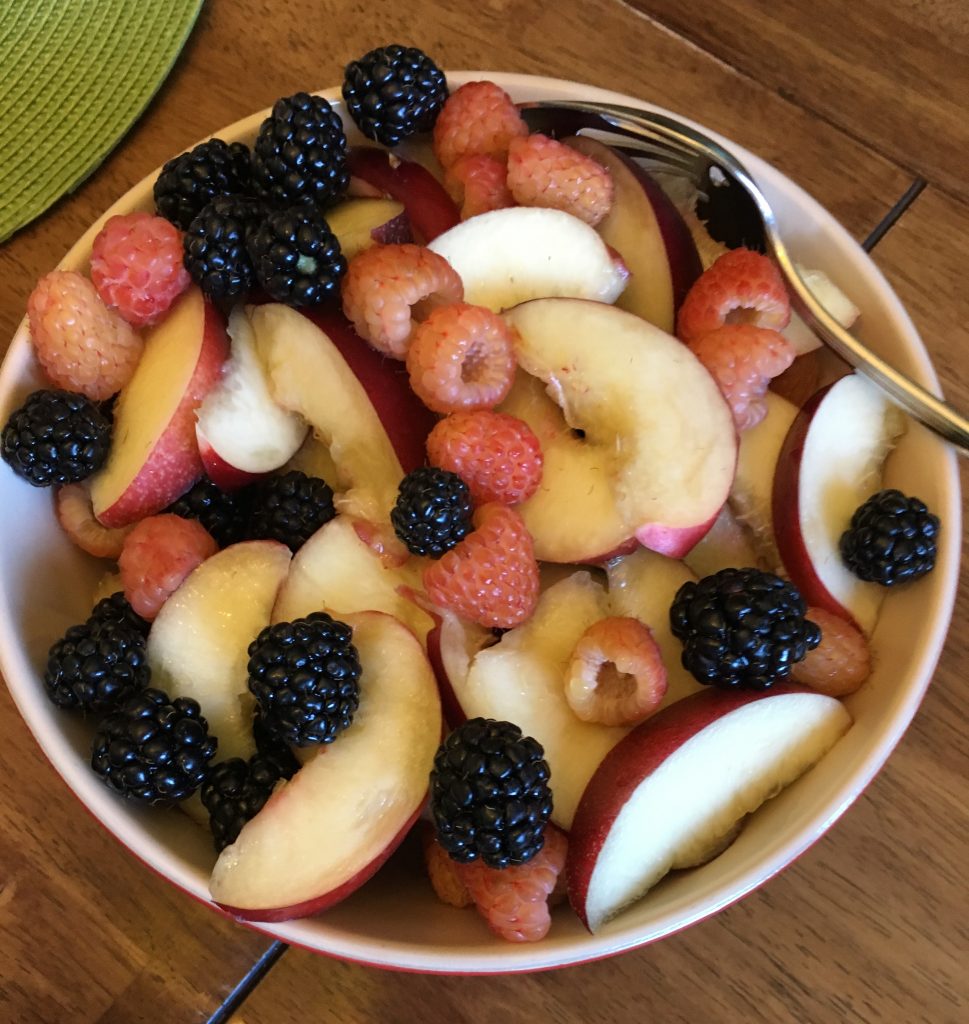 I sliced up some ripe white nectarines and put them into a bowl, adding some rinsed blackberries and golden raspberries. That was SUCH a yummy contrasting salad!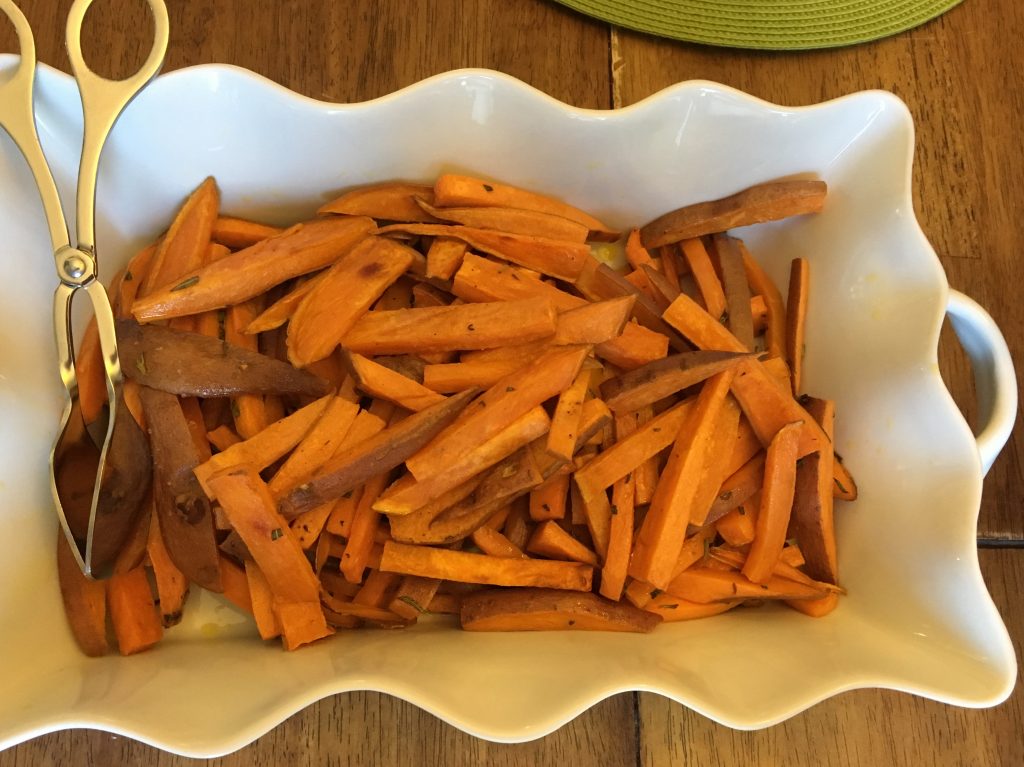 And to give us some warm, comfort food along with these salads, we sliced up 3 large sweet potatoes, tossed them in olive oil and some freshly chopped up rosemary, ground some sea salt and black pepper on top, and baked them for 10-15 minutes in a 450℉ oven.
Isn't it amazing to be able to eat such delicous fresh food in the summer? The Lord sure created some beautiful foods for us to enjoy! I love this time of year when sometimes there is a day when I can enjoy creating with food in my own kitchen and with our children helping.
---
---