Sunflowers and answering life's questions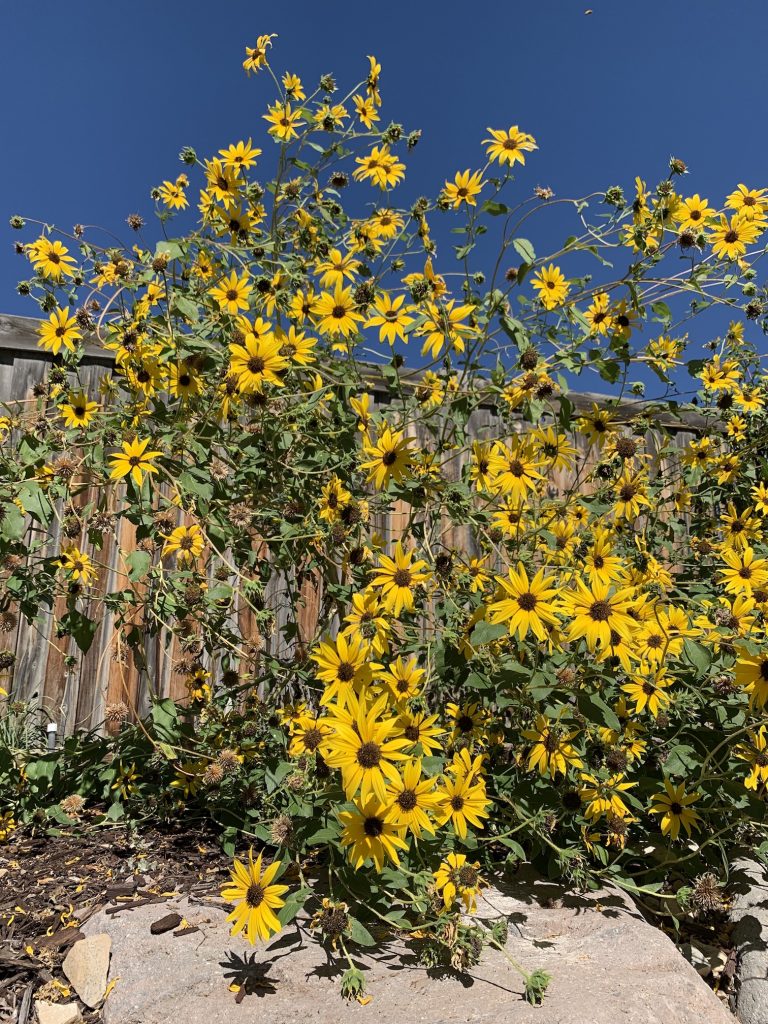 When I was a young missionary, Ruth Dickson (my mission president's wife) told us a story in zone conference. As I recall, she was preparing to decorate tables for a Relief Society dinner that day and wanted to put cheery sunflowers (the kind that grow wild) in jars for the centerpieces. So she popped in her car and drove away.
After searching for some time in vain, she returned home disappointed.
To her astonishment, as she was pulling up to her house, she noticed in the vacant lot next door that sunflowers were growing in abundance.
Sister Dickson told us how surprised to see that the answer to her need and desire was right at home. Then she explained how this is just like general conference: we have questions and problems that we need to answers for. All we need to do is to make a list of our questions and concerns, pray to hear the answers, and then listen attentively to general conference. The answers are right there if we have ears to hear!
She handed out papers to assist us in this process. They looked something like this: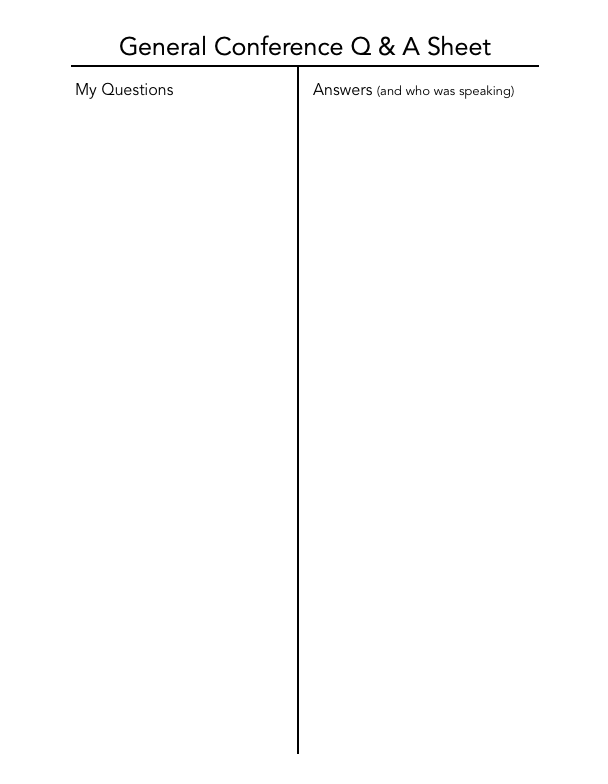 This was the first time I had really ever done this in my life. I wrote down my questions, and to my delight, I got my questions answered during general conference!
I have always remembered this lesson, and I have shared it with our children–often in the Family Home Evening before general conference.
This year, when a large sunflower plant grew in our little orchard, I was delighted! I remembered Sister Dickson and her story, and I knew I wanted to share it again with you!
To learn more about general conference–what it is and when it will be broadcast–go here!
To download the question page for printing, click here.
---
---