Thankful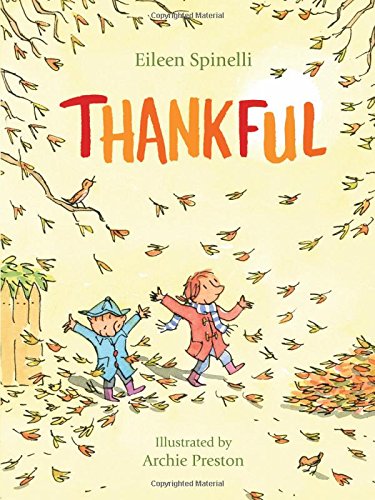 Thankful by Eileen Spinelli. Illustrated by Archie Preston.
"The poet is thankful for words that rhyme./The children, for morning story time….The dancer is thankful. She loves the beat/that stirs her heart and hips and feet.."
I love this book chock full of happy illustrations that accompany cheerful, grateful poetry to help us remember many gifts for which we have to be grateful.
---
---