The Best Surprises Ever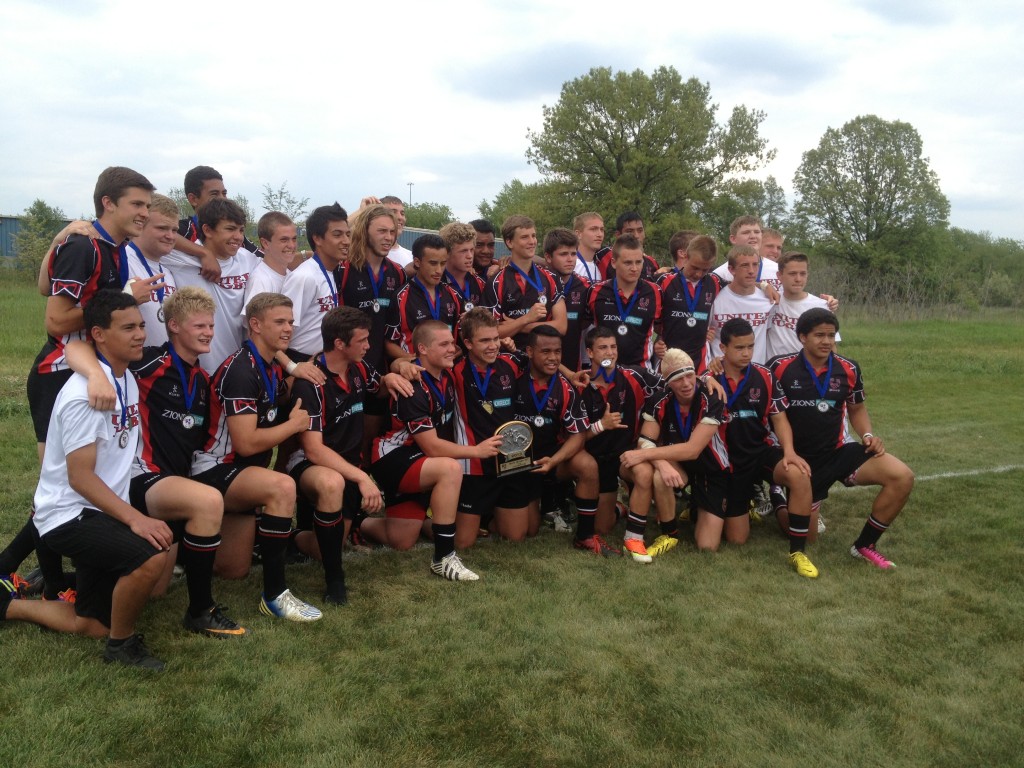 When Lane called me on Friday around 2:45 pm to ask if I wanted to catch a flight to Chicago with him to see Nate's final game today, I told him I WANTED to but I didn't think I could make it work. I was supposed to teach music at the school in 15 minutes and I didn't have arrangements made for the other children's commitments that weekend. I told him to go for it, though.
I didn't feel quite sure about my answer. I went upstairs and prayed. The thought that came to my mind was that I had not seen a SINGLE one of Nate's rugby games this season, because of one reason or another (mostly the divide and conquer plan), and that this opportunity might be once in a lifetime. Future opportunities are not guaranteed.
So I jumped up and drove to the school to confer with a teacher. That arranged, I jumped back into my car and rushed home. I packed in less than 10 minutes (thanks to Lane's help), and we were out the door.
The airline wouldn't let us book the last two seats available on the flight, because it was taking off in an hour (we were 40 minutes away at best). We'd have to buy them at the airport. Time for another prayer.
Remember how I said we run through airports? We pealed into the parking place, got a shuttle immediately, dashed into the airport, and headed for  the ticket line. There was no wait. AWESOME! The really nice ticket counter woman helped us quickly get tickets. We passed through security (it always seems so slow when you are in a hurry!) and RAN to the gate. Thankfully it was a close gate (for once in our lives). We got on and were taking off within minutes. I think it was 80 minutes from decision-to-leave until take off.
What a surprise! (Actually, what a miracle!)
We got to Chicago O'Hare and picked up a car rental. Then we drove to South Bend, Indiana, passing Gary, Indiana (had to sing it; too dark to take a photo),  finally getting checked into a hotel (all the ones in town were booked due to Notre Dame's graduation) that had ONE room left. I slept well.
Another surprise!
Nate called us in the morning (YIKES! What could I say without giving it away? I can't lie to save my life!) and I nervously squeaked through the conversation without flubbing up. I had calculated in my mind what time it was at home and would tell him exactly what the children were doing to get ready for school…
But I didn't have to go there because I passed the phone to Lane. THANK GOODNESS! Because it was Saturday! HELLO! There is NO SCHOOL ON SATURDAY! That would have been a dead give away.
Surprise! I didn't give it away!
We jumped in the car to go surprise Nate at his motel. (I was still going on two days of greasy hair, since yesterday, with the EEG and teaching and spontaneously catching an airplane)
Do you know what we found out? There are 2 Super 8 Motels close to South Bend and one in Elkhart, where they were staying. We drove to all 3. One of the moms who was driving his van waited for us, and when we pulled up nearly to the parking lot and waved, she took off to lead us to the park. We lagged a little behind, and I slouched down in my seat so my head wouldn't be above the window. (Not very hard for me to do even when not slouching.)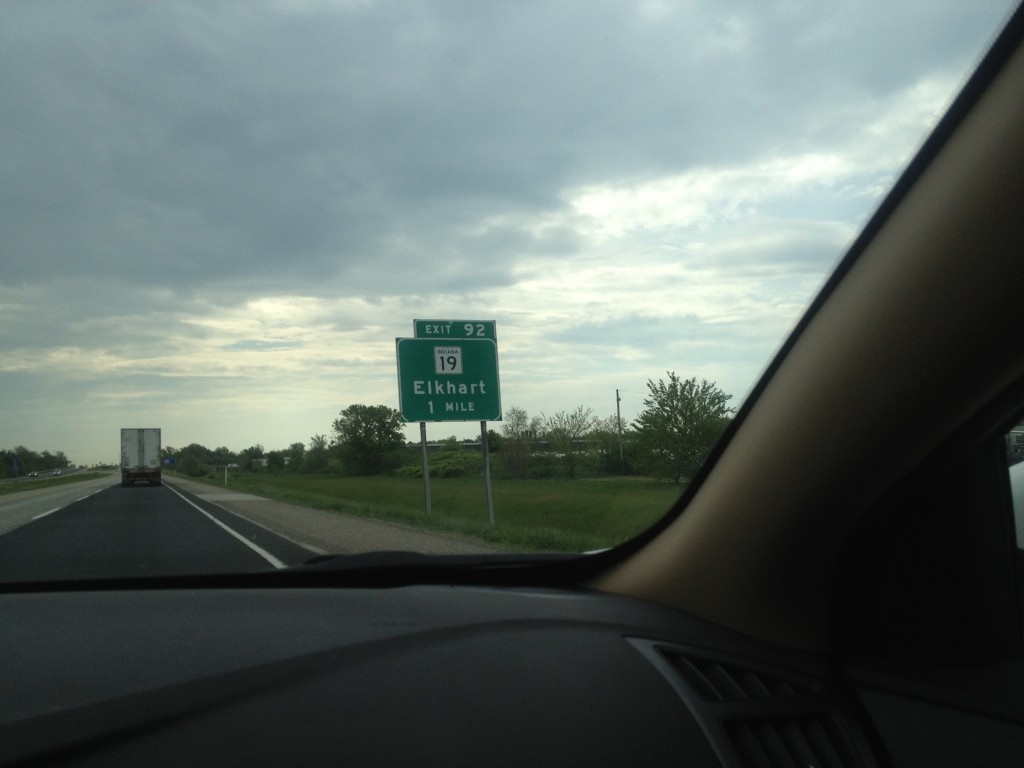 The boys got out of the car and didn't notice us at all. So we walked up to Nate and surprised him. The whole team clapped and cheered. That was one sweet moment.
Surprising Nate AND seeing his team win the National Championship game were fabulously sweet surprises. But there was one more surprise.
Personally, it was the realization I had that I have missed a special part of Nate's life this year by not being at his games. Being there I felt we need to rearrange the family schedule so next year we can all be there supporting him, not just Lane. I love this team and the experience Nate is having by playing on it. There is such a great team spirit. I loved watching them kneel in prayer off the side of the field before playing. I loved watching their haka. I loved seeing the boys treat each other like brothers. I love the families who support these good boys. I want to be there to cheer and pray and bring hot chocolate.
I am so glad we were there.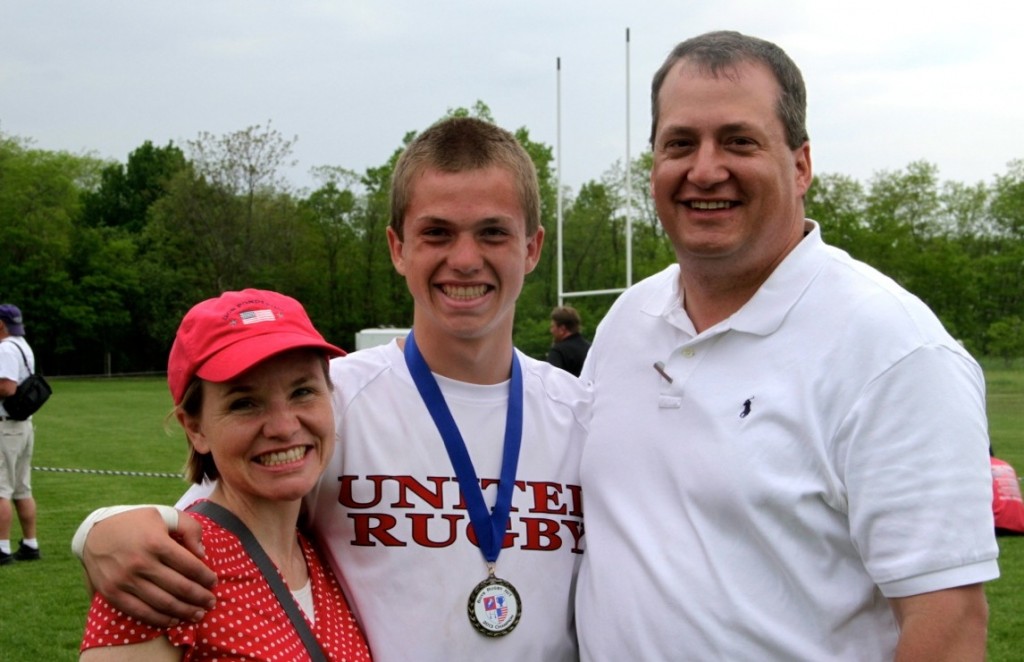 Happy Surprising,
Liz 🙂
P.S. Many thanks go out to my children, my neighbor, and the kind folks at school who made it possible for us to take off at a moment's notice. Coming back to children making us dinner (homemade pasta nonetheless. WOW!) and flowers planted that I had left in flats. Thank you SO much!
---
---