The Little Red Car (NOT free)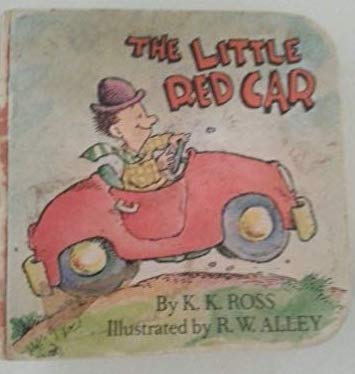 My sister-in-law called me today asking for some book recommendations for a toddler for Christmas. I told her I wish I could find a copy of The Little Red Car by K.K. Ross, which was Sarah's favorite when she was tiny. It was so loved that it eventually fell apart, and I think I threw it away.
We both "hopped" online and looked to see if we could find it. Oh, yes, it's there, but it's no longer $2.95.
It's $1,024.99! 
Hilarious.
I texted that info to Sarah and guess what I learned: She doesn't remember the story! Which is an interesting piece of information. I bet if I had the text and started reading it to her in the same way (with all the sound effects that I once made for this story) if it would come right back to her mind…?
Maybe someday if I find it at a D.I. or Goodwill and snatch it up, I can test my theory! 😉
(To see a list of board book titles that we love, go here.)
---
---