The most important thing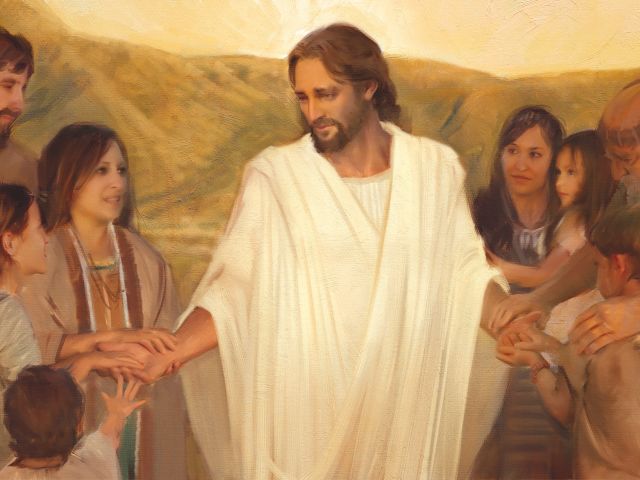 Have you ever wondered what is the most important thing you should do as a parent?
This morning, as I began my study in the scriptures, I opened up my Come, Follow Me manual and saw this title statement in the "Improving Our Teaching" quote box:
Live the gospel of Jesus Christ. The most important thing you can do as a parent is to live the gospel with all your heart. This is the best way to qualify for the companionship of the Holy Ghost. You don't have to be perfect, just diligently trying to do your best and seeking forgienss through the Savior's Atonement. (See Teaching in the Savior's Way, 13-14.)

Book of Mormon 2020 Come, Follow Me–For Individuals and Families: Living, Learning, and Teaching the Gospel of Jesus Christ, 56.
Last night Lane, Julia, Eliza and I were watching some home videos of our children when they were little. Wow, the time has flown. Wow, they were so cute! Their personalities are just the same as they were when they were little. Their distinguishing qualities are still there. The love and delight we felt for them then still makes our hearts rejoice now.
And I would say "Amen" to that declaration, that living the gospel with all of our hearts in all diligence is the most important thing. I can see that I made plenty of mistakes in my parenting over the years, but I know I tried to live the gospel. I have no regrets about that. I keep trying to repent and improve. I don't have to be perfect. I don't think I could be a mother without the gospel of Jesus Christ, and I know that I couldn't do it without the gift of the Holy Ghost. He has helped me every single day to keep trying, to keep loving, to not give up even when it felt so hard. I know God loves each of His children because He has helped me with each one! It's such a tremendous help.
Painting credit: "Christ with the Nephites" by Ben Sowards, churchofjesuschrist.org.
---
---